Nearly a year ago…June 5, 2011, actually…police in Minneapolis responded to the report of a stabbing outside Schooner Tavern. At that time Crishaun (CeCe) McDonald, a young black transwoman, was arrested in the stabbing death of Dean Schmitz.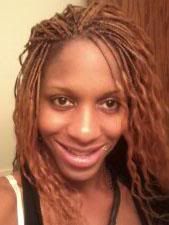 I wrote about the case initially last September.

They called CeCe and her friends 'faggots', 'niggers', and 'chicks with dicks'.
Everyone in McDonald's group was young and a person of color. Everyone in the tavern group was older and white. When the police arrived, the only one arrested was Cece McDonald, even though her face was a bloody mess from the gash. She is charged with second degree murder.
In the coming days the legal system will try to ascertain what really happened on that fateful day. It is alleged that Cece and her friends were confronted by a group of people outside Schooner Tavern as they walked through the neighborhood to a grocery store and that they were insulted in racist, transphobic language, that then one of the tavern crew broke a glass on the side of Cece's face, gashing her cheek, and a brawl ensured, which ended with Dean Schmitz fatally stabbed in the chest.
Some decisions have already been decided in pretrial decisions. Last Friday Judge Daniel C. Moreno ruled that mention of the swastika tattooed on Schmitz's chest would not be allowed.
On Monday the judge ruled that a particular photo taken at the autopsy and included in a prosecutor's slide show which showed mass quantities of blood would not be prejudicial (while the tattoo covered by the man's bloody shirt would be??).
The judge also ruled that two witnesses from the Hennepin County Victim Witness Assistance Program would not be allowed to sit in the courtroom during the trial and that McDonald's lawyer, Hersch Izek, of the Legal Rights Center, had improperly interviewed a witness, a Mr. Thomas, without witnesses…and that as a result, Mr. Thomas would have to submit a new statement and Mr. Izek would not be allowed to question Mr. Thomas personally during the trial.
Yet to be determined was the certification of expertise of several potential witnesses, including Cesar Gonzalez, intended to be an expert on trans issues.
Last Thursday about 40 protesters called for McDonald's release. She has been held in solitary confinement since her arrest, in lieu of $150,000 bail.
CeCe in many ways is a leader and role model. Back when this happened, the newspapers called her a man and only used her birth name. We all know her as CeCe, so it took a few days before the community sprang into action. It has been hard on our community not having her with us.

She was the one with stable housing and finances, so she took in people younger than her so they wouldn't end up on the streets. She created a sense of family for them. … Some of those young people were forced to go back to living in hostile, anti-gay family situations or are now surfing from couch to couch.

--Billy Navaro, Jr., community activist
Having come out as trans at the age of 14, she moved to Minneapolis from Chicago and has been an active participant in in panels "against racism and trans oppression". McDonald has been pursuing an associate's degree in fashion design at a local college for the past few years and supported herself with a part-time job at a local cafe.
Change.org has a petition calling for her release:

Amazingly, in the aftermath of this racist and transphobic attack, the only person facing charges is CeCe McDonald- the victim...We refuse to allow racism and transphobia, on Minneapolis streets or in Minneapolis courts. We support CeCe. We are waiting for County Attorney Michael Freeman to honor his commitment, in his words 'to serve all of our citizens with understanding, dignity, and respect' by dropping the charges against CeCe McDonald.
In the wake of the Trayvon Martin case…when someone like George Zimmerman was allowed bail, one has to wonder why Cece McDonald has been in solitary confinement for 11 months.
Democracy Now had a segment about the case last Friday.
The video shows
a video from Bloomington 4 Cece
.
Chrishaun McDonald, known as "CeCe," is a spirited student of fashion design at a Minneapolis community college, known as wise, outspoken, cheerful, with a history of handling prejudice with amazing grace. Midnight Saturday night, early June, CeCe was walking to Cub Foods with three friends. Passing Schooner's bar, three haters—Dean Schmitz and two women—began yelling [expletives] at CeCe and her friends. An argument between the groups took place, which turned violent when one of the women broke a beer mug on CeCe's face. It opened a large gash to her saliva gland. Next, Dean Schmitz suffered a wound from a pair of scissors through the swastika tattoo that was concealed under his shirt on his chest.
Democracy Now also interviewed one of Cece's friends.
CeCe, Chrishaun McDonald, which is also my best friend, my sister, she's a 23-year-old trans woman of color that was walking along Schooner's bar with a group of friends that are also GLBT that are all African American. They was attacked by three white supremacists outside of Schooner's bar.

Yes, we have encountered this every day of our lives, as us being together. We have been—have a solid friendship of eight years. We experience this on a daily basis when we wake up, when we go to sleep, if it's in a public place or if it's just outside, period. Transphobic slurs, racial slurs, I mean, we best deal with it just by just—you know, just wiping it off, just keep going on, just staying strong.

She is a fashion designer, an outspoken person, a person with a smile that you cannot miss. She is a provider, a supporter of the community. And I'm here to tell the Hennepin County's attorney, Michael Freeman, to drop the charges against Chrishaun McDonald.

--Rai'vyn Cross, friend of the accused