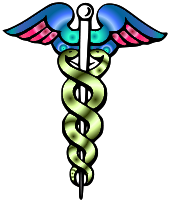 Breast cancer has been in the news. For transpeople, this is not particularly good news. For us, breast cancer is a medical mystery.

There is not yet enough research to accurately determine the risk of breast cancer in transgender people. Until more is known, we suggest screening based on physical structure and what is known about the risks of taking estrogen (people with breasts and people taking estrogen for at least 5 years should follow the screening recommendations for women outlined below).
This past week I wrote about Beth Scott
winning her battle with her insurer to get a mammogram paid for
. Truth is, we have no idea if having mammograms is an effective way to reduce the incidence of breast cancer in transpeople. None whatsoever…because we don't even know what the incidence of breast cancer is in transpeople. Nobody has ever measured.
According to Dr. Maddie Deutsch, director of the transgender health program at the LA Gay & Lesbian Center the risk of breast cancer for trans women like Scott is relatively low. It's likely "much lower," she says, than the risk for cisgender (that is, non-trans) women. And trans men have surgery to remove their breasts, a small amount of breast tissue can remain, but the reduced amount translates to a significant reduction in risk.
She is probably basing her assessment on the known risks of breast cancer in men.
New research on that front
has revealed that while men are less likely to get breast cancer than women (the American Cancer Society estimates 1 in 1000 men will get breast cancer, as opposed to 1 in 8 women), they are much more likely to die from it once diagnosed (the survival rate for women is 83%, while the survival rate for men is 74%).
Dr. Deutsch acknowledges that there is nearly no research (if there is indeed any) on whether developing breast as a part of gender transition (as most of us do, rather than the common perception that we all have implants) actually raises the cancer risk.

Most funding for trans-related health issues has focused on HIV, mental health, or substance abuse — there's been almost no research into general health concerns like breast cancer.
Why is there no research? Politics.
The reason, according to JoAnne Keatley, director of the Center of Excellence for Transgender Health at UCSF, is that people who control research money still think of transgender health as a political hot potato. So federal grants for trans health research aren't available, and private donors shy away too. Keatley says, "there's no private foundation that I'm aware of that is willing to provide money" to study breast cancer in trans women. A 1988 case study looked at one trans woman who developed cancer 10 years after her transition, and mentioned two previous cases, but according to Keatley, no large-scale research whatsoever into the incidence of breast cancer in transgender people has been done.
Someone would have to consider us to be people in order for that research to take place. Or any research on our health unrelated to HIV, drugs use, or mental health. That triumvirate really tells what the medical establishment thinks of us, doesn't it?
Our transmen brothers, who have top surgery, on the other hand, should know that asmall amount of breast tissue can remain, but the reduction in amount should mean there is a significant reduction in risk. Deutsch adds that there is some evidence that taking testosterone will cause the remaining breast tissue to become smaller and less functional, further reducing the risk of cancer.