As the presidential election in November nears, the Obama campaign is running up to full speed. As I visit this website on a daily basis, I don't see the same excitement and passion that we had in 2008 and I don't blame anybody, as I don't feel the same excitement myself. I notice a dangerous trend happening that says the following.
The election is basically won. There is no way Romney can win.
This seems to lead to other trains of thought which pose a problem for me. More below the little DK squiggly.
What does this sureness lead to? We seem to have abandoned the energy that lead us to winning states we never thought were winnable in 2008. In 2008, I sensed we were making a play at nearly every single state. Especially states that weren't "traditional" battleground states
Remember the energy we put into:
North Carolina?
Virginia?
New Mexico?
Colorado?
Nevada?
Do you remember how we even made a run for:
Montana?
North Dakota?
Georgia?
Missouri?
And do you remember how we WON Indiana?
I worked for the Obama campaign in Gary, Indiana and it was inspiring work. We pushed ourselves and did things we had never done before. We believed we could make a change and we believed we could get out enough people to vote to win the state. All the so called "experts" said there was no way we could win Indiana for Obama.
I don't see that this year. In fact, it would seem that the passion that drove people here to push ourselves in places like Indiana, Missouri, and North Carolina is gone. It would even seem that we've given up on states like Indiana that we really have just assumed we can't win again.
This is unacceptable. I refuse to sit by idly with the mentality that "Romney has no chance of winning" or "Obama has already won". I don't want there to even be a 1% chance of the 1%'er Mitt Romney being our president. Do we really want there to be a chance for a repeat of the Bush presidency? And don't kid yourselves, that would be a disaster for this country.
*
The title of this diary says "Yes We Can and Yes We Should." I ask every one of the readers here, Obama supporter or not, to think about the consequences of a Romney president on the country. Think about it in terms about what it would mean for the 99%. We did it in 2008. We should be able to do it again in November 2012. Every single state should be played for.
Including a typically always red state like Indiana.
And if you don't believe me, I'm linking to a diary from 2008 that I wrote back about my experience in Gary, Indiana right before the election. It explores why we need to elect Obama, the poverty of Gary, and I post it again to show why I think its important to maintain the change we began in 2008.
If you have another five minutes to spare, I ask you to read it to better understand where I am coming from.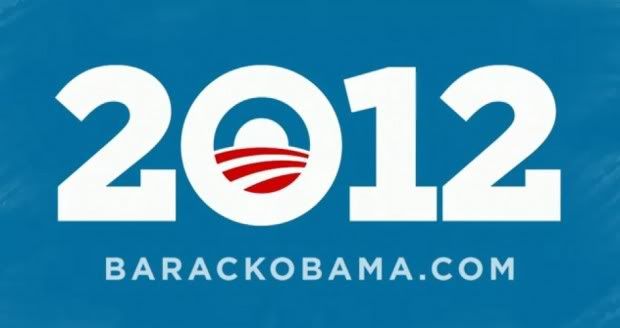 Yes We Can 2012
and
Yes We Should
PEACE