Science talk returns to brighten your day one more time. New discoveries, new takes on old knowledge, and other bits of news are all available for the perusing in today's information world. Over the fold are selections from the past week from a few of the many excellent science news sites around the world. Today's tidbits include coffee drinkers have a lower risk of death, fragile land-sea ecological chain at risk, ancient history of circumarctic peoples, rabies evolves more slowly in hibernating bats, Scotland passes turbine test to harness tidal power, and many Western Hemisphere mammals will not be able to outrun climate change.
Pull up that comfy chair and grab a spot on the porch. There is always plenty of room for everyone. Another session of Dr. Possum's science education, entertainment, and potluck discussion is set to begin.
Featured Stories
Fortunate for many of us coffee drinkers a new study suggests we may have a lower risk of death than our non-consuming compatriots.
Coffee drinkers were less likely to die from heart disease, respiratory disease, stroke, injuries and accidents, diabetes, and infections, although the association was not seen for cancer. These results from a large study of older adults were observed after adjustment for the effects of other risk factors on mortality, such as smoking and alcohol consumption. Researchers caution, however, that they can't be sure whether these associations mean that drinking coffee actually makes people live longer.
Human disturbance of the natural world may lead to dramatic, unseen changes in our environment as
the ecological chain is affected
.
Palmyra is a unique spot on Earth where scientists can compare largely intact ecosystems within shouting distance of recently disturbed habitats. A riot of life – huge grey reef sharks, rays, snapper and barracuda – plies the clear waters while seabirds flock from thousands of miles away to roost in the verdant forests of this tropical idyll.

(snip)

Through analysis of nitrogen isotopes, animal tracking and field surveys, the researchers showed that replacing native trees with non-native palms led to about five times fewer roosting seabirds (they seemed to dislike palms' simple and easily wind-swayed canopies), which led to fewer bird droppings to fertilize the soil below, fewer nutrients washing into surrounding waters, smaller and fewer plankton in the water and fewer hungry manta rays cruising the coastline.
Two new large scale genetic studies illuminate the
migration of ancient people
across the land bridge to settle North America.
Both papers also confirm theories that linguists had posited, based on analyses of spoken languages, about population divisions among circumarctic populations.

(snip)

The team's results indicate several new genetic markers that define previously unknown branches of the family tree of circumarctic groups. One marker, found in the Inuvialuit but not the other two groups, suggests that this group arose from an Arctic migration event somewhere between 4,000 and 8,000 years ago, separate from the migration that gave rise to many of the speakers of the Na-Dene language group.
The ecological habits of bats may be a determining factor on the
rate of evolution of rabies
in the species.
The trait that best correlated with the rate of viral evolution was not the host's evolutionary history. It was its climatic region, which affects the bats' behavior.

Rabies in tropical bats goes through more generations per year than in temperate bats, a mechanism also hypothesized to accelerate how quickly the molecular clock ticks in free-living tropical plants and animals. The rapid evolution in rabies viruses provided the researchers with an opportunity to examine one of the mechanisms thought to drive the differences in evolution and species diversity across latitudes from the poles to the tropics.
In the continuing search for sources of renewable energy the sea is on the horizon with word Scotland has finished a test of
tidal power
.
An underwater turbine being used for harnessing tidal power to generate electricity for homes and businesses has successfully completed its testing period in the island of Eday, one of Orkney's northern isles. The machine marks the first to be used in Scotland's ambitious tidal power project, with more turbines at more sites planned. Scottish Power Renewables (SPR) says that the completion of the test period is an encouraging step up in Scotland's tidal power initiative. The turbine was lowered into position during winter storms as a test device to prove that the technology can operate efficiently in Scotland's fast-flowing tides.
As
climate change forces animals to adapt
to new conditions or seek different locales for some the the change will come too fast for adaptation to occur.
Indeed, more than half of the species scientists have in the past projected could expand their ranges in the face of climate change will, instead, see their ranges contract because the animals won't be able to expand into new areas fast enough, said co-author Josh Lawler, UW associate professor of environmental and forest sciences.

In particular, many of the hemisphere's species of primates – including tamarins, spider monkeys, marmosets and howler monkeys, some of which are already considered threatened or endangered – will be hard-pressed to outpace climate change, as are the group of species that includes shrews and moles. Winners of the climate change race are likely to come from carnivores like coyotes and wolves, the group that includes deer and caribou, and one that includes armadillos and anteaters.
Knucklehead's Photo of the Week
Green Mandarin

©Knucklehead, all rights reserved. (Click on the image to see more in the same series.)
Other Worthy Stories of the Week
How volcanic ash is spread around the globe
Microbes at the edge of space
Fuel for the black hole
Baby galaxies grew up quickly
A deeper look at Centaurus A
Giant, galaxy packed filament revealed
Search engine algorithm finds cancer biomarkers
Dinosaurs got arthritis too
Computing experts unveil superefficient 'inexact' chip
High fructose diet sabotages learning, memory
Ancient giant turtle fossil revealed
Ancient tree-ring records from American Southwest suggest today's megafires are atypical
For even more science news:
General Science Collectors:
Alpha-Galileo
BBC News Science and Environment
Eureka Science News
LiveScience
New Scientist
PhysOrg.com
SciDev.net
Science/AAAS
Science Alert
Science Centric
Science Daily
Scientific American
Space Daily
Blogs:
A Few Things Ill Considered Techie and Science News
Cantauri Dreams space exploration
Coctail Party Physics Physics with a twist.
Deep Sea News marine biology
Laelaps more vertebrate paleontology
List of Geoscience Blogs
ScienceBlogs
Space Review
Techonology Review
Tetrapod Zoologyvertebrate paleontology
Science Insider
Scientific Blogging.
Space.com
Wired News
Science RSS Feed: Medworm
The Skeptics Guide to the Universe--a combination of hard science and debunking crap
At Daily Kos:
This Week in Science by DarkSyde
Overnight News Digest:Science Saturday by Neon Vincent. OND tech Thursday by rfall.
Pique the Geek by Translator Sunday evenings about 9 Eastern time
All diaries with the DK GreenRoots Tag.
All diaries with the eKos Tag
A More Ancient World by matching mole
Astro Kos
SciTech at Dkos.
Sunday Science Videos by palantir
NASA picture of the day. For more see the NASA image gallery or the Astronomy Picture of the Day Archive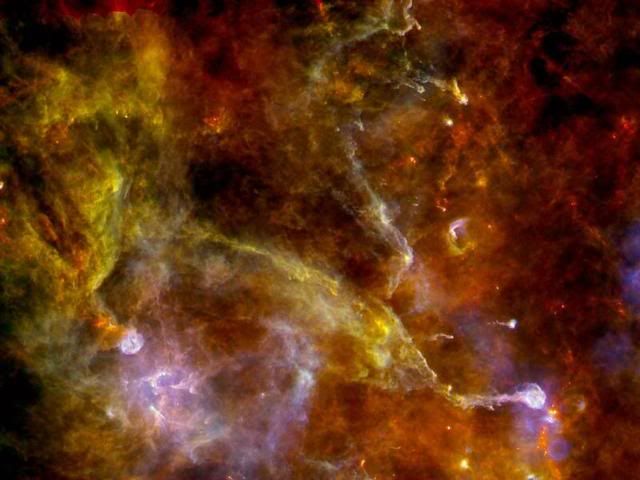 Cygnus, NASA, public domain