I have been fighting for years now. It seems like most of my life to me at this point. It kills me that people go hungry. I see the needless wars, death and dying all around this globe, and ask, "Really. For what? Why did this one man have to die? What did that family do to deserve their existence wiped out by a drone bomb? Why is it ok to gun down a young Black Man on the streets of America? Why can't that girl marry the love of her life just because the person she wants to cherish for life is female?"
I look at my own life, and realize if I let it, my personal struggle could be overwhelming. The money, the kid, the aloneness of having lost a partner and husband of 27 years to cancer. The realization that at 49, the likelihood of me reinventing my life or starting a new career is nil. The worry about what kind of support I can offer my child on his way to becoming a successful adult. College, etal? The fact the next time my fragile spine blows out could be the last, the constant pain of a slipped disc turning into paralysis.
I struggle with time management, between my activism and my life. How many hours for the radio show, how many on FB bonding with people, how many reading? How many hours for the child who should be the focus of my universe, who at 13 flips between needing me desperately and me being, "like, totally irrelevant." The hours needed to maintain the house and yard that keep it from slipping into total chaos. The balance between letting your "stuff" rule you and simplifying to the point of living not serving possessions. Forget a social life, I have none, really. I have no interest in bars, and don't have any money to go anywhere anyway, and its not like I would go alone anyway.
When I find myself deleting emails enmasse, "Ughhh, I cannot possibly read that now. Yeah, yeah, you want a donation and I'm out of milk. Wow, its a police state, like THATS a newsflash. Fuck all this shit, I've been reading the same thing over and over in different ways for a decade and until someone can tell me something new, or offer a solution that works...sigh. The world won't end if I skip this round," I know I have to recharge.
Everyone has their own thing. Mine is water and sunsets. I walk around the block, dogs in tow and sit at the little lake access we have here. I look at the beauty of it, and try and remember we are all under the same sun. I try and imagine that in a matter of hours, somewhere around the world, some Mom like me has stopped to do the same. I realize no matter what happens to me, no one can ever take these moments away from me. Even were I in solitary confinement I could bring these images to my eyes, evening crickets to my ears and bliss out. Even if I live in a cardboard box someday, the sky is eternal.
I sit in the half-broken chair left there, even in the middle of McMansion land, those of us who live in the trash neighborhoods dare not leave something valuable there or it will be stolen, and watch.
I drink a beer and let its golden ambiance be my tiny reward and help to shut down the ever present internal dialogue of "what I should be doing" or "what am I going to do" or "will the world ever wake up?" or any of the panic d'jours the world has thrown my way.
I stand, and throw the ball for the dogs. Their utter joy and delight in the simple pleasure of water-fetch is infectious. I end up laughing with them.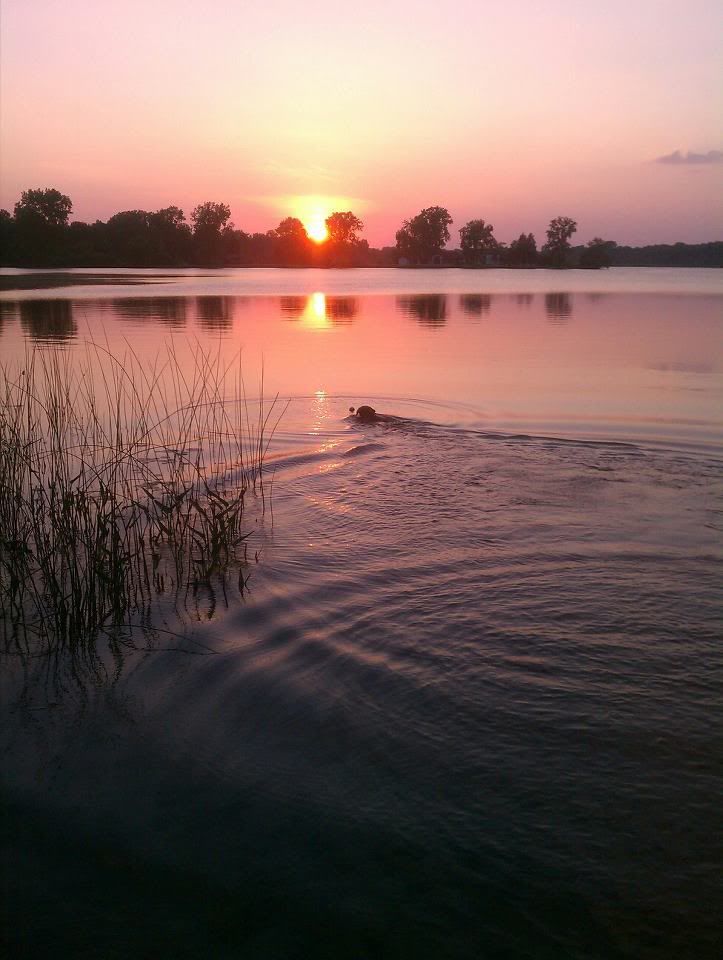 I listen to the wind in the trees, and the birds, the lap of the water. I wish I was thin enough to throw on one of my bikinis and join the dogs in their frolic; after the winter of forced inactivity when my slipped discs revolted. I wade instead. I walk back and forth, looking for the perfect angle or second to use my phone camera to get that definitive shot.
I shoot more, and share it on FB hoping that it will lift someone as it has lifted me.
Sometimes I hear snippets of music start to play in my head and find myself singing quietly.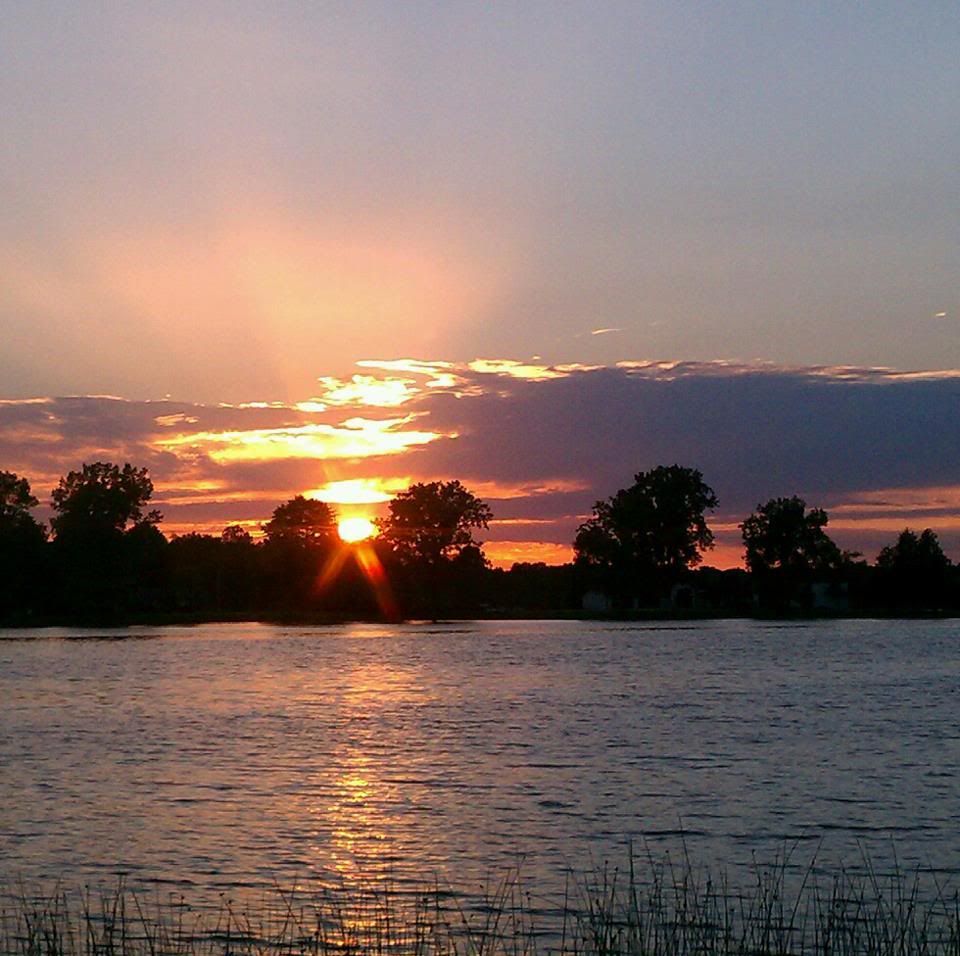 I gather my empty can, the soaked tennis ball, the wet dogs and throw my sandals back on and try and leave at the very last second - not wanting to miss one tiny bit of it.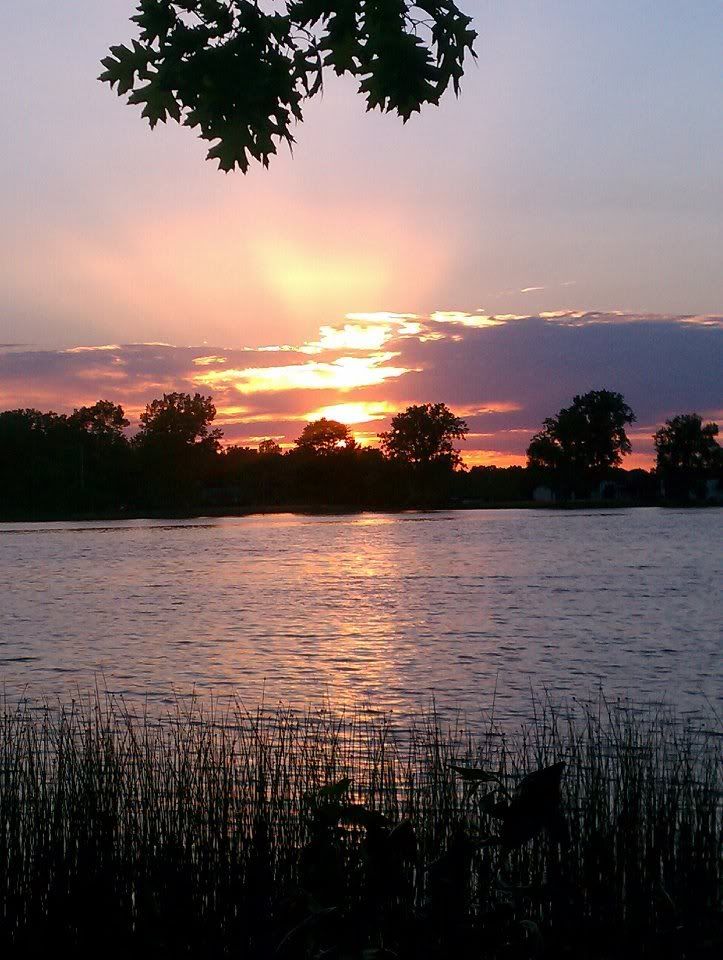 I don't believe in miracles anymore. I am giving up on some mass awakening to bring humanity to some sanity.
All I have is my own life, well lived in the end.
Its a question of balance, that. For my soul to survive I have to feed it.
This song has been lingering in my mind, her voice haunting, the music replaying. It's odd, as much as I am a lyric-savant I never really knew the lyrics, in fact now I'm gonna have to google them just because I want to know.
Try and find your way, my dear ones. Bravery isn't fighting because you know you will win, its fighting in spite of the reality that chances are you will lose.
Wow, just found the lyrics, and they are perfect for a sunset of rebirth.
I want to hold the hand inside you
I want to take a breath that's true
I look to you and I see nothing
I look to you to see the truth
You live your life
You go in shadows
You'll come apart and you'll go blind
Some kind of night into your darkness
Colors your eyes with what's not there.


Fade into you
Strange you never knew
Fade into you
I think it's strange you never knew
A stranger's light comes on slowly
A stranger's heart without a home
You put your hands into your head
And then smiles cover your heart
Fade into you
Strange you never knew
Fade into you
I think it's strange you never knew
Fade into you
Strange you never knew
Fade into you
I think it's strange you never knew
I think it's strange you never knew
Never give up. I'm right there with you.