The Daily Bucket is a place where we can post and exchange our observations about the natural happenings in our neighborhoods. Birds, bugs, blossoms and more - each notation is a record that we can refer to in the future as we try to understand the natural patterns that are unwinding around us.
This has been a great year for butterflys here in mid Missouri. The weather has been unseasonably hot here all year but they seem to be thriving in the heat. Since the purchase of a camera a few weeks ago I've wasted a considerable amount of time chasing them around the yard trying to get pictures of them. While I've been answering comments in my
Stream
diary today I thought between comments I'd put together a little photo diary of the results of all that chasing so I could share them with you all. Hope you enjoy looking at them half as much as I did chasing them.
I have enjoyed and appreciated the beauty of butterflys all my life but most of the time I didn't know the names of them and I'll admit to you that it didn't really matter much to me. You might say that I was quite happy to watch them in blissful ignorance. But since I've started taking pictures of them I thought I should make an effort to identify them when possible. With the help of Google and a few of my fellow BYS members
I've been able to name most of them. However some of my IDs may be incorrect so if you see that I've made a mistake please don't hesitate to let me know so I can correct it.
We finally got a bit of rain here this week but we could use a whole lot more. Driest spring this year that I can ever remember. Mrs. burnt out and I have been waging war on Japanese beetles which like the butterflys, seem to be thriving in this heat. We have always had them here but never in the numbers we have this year. So we walk around the yard several times each day picking them off the various plants.Mrs. burnt out drops hers into a bucket of soapy water, I just squish em between my fingers... They seem particularly fond of roses but I don't think any plant in the yard is immune to them.
So what's happening in your yard? Any beetle infestations?

I'd guess that this one needs no introduction, probably pretty high on just about everyone's fav. list.

This one some of you just saw and Polly and billybush helped me to identify as a Painted Lady.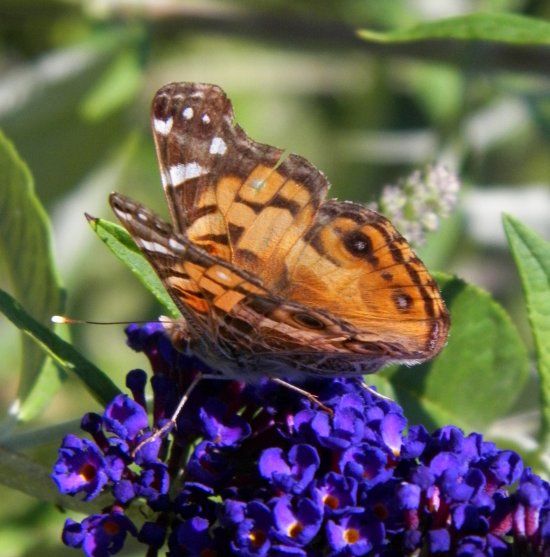 I have found two different names for this beauty on google. Some call him a Bumblebee Clearwing and others call him a Snowberry.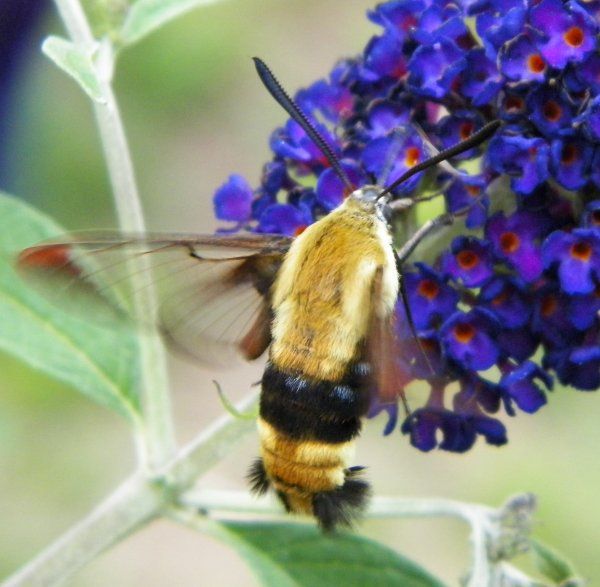 This was a new one for me and it is called a Silver Spotted Skipper.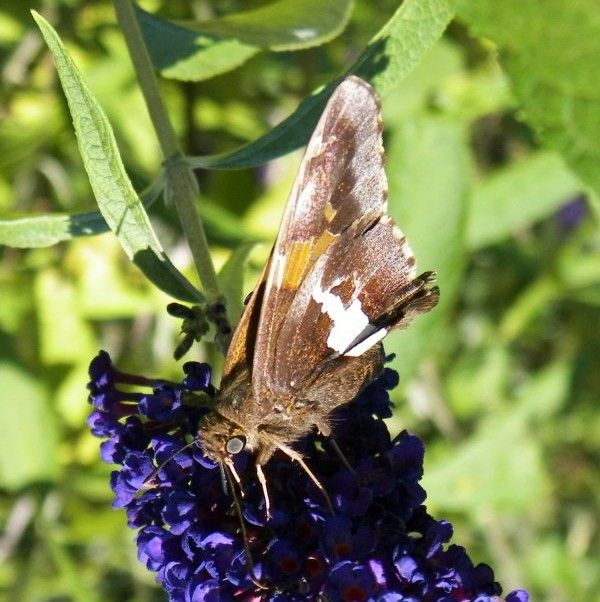 Another skipper, smaller, and I'm not sure of the ID of this one but I think it may be a Pecks Skipper.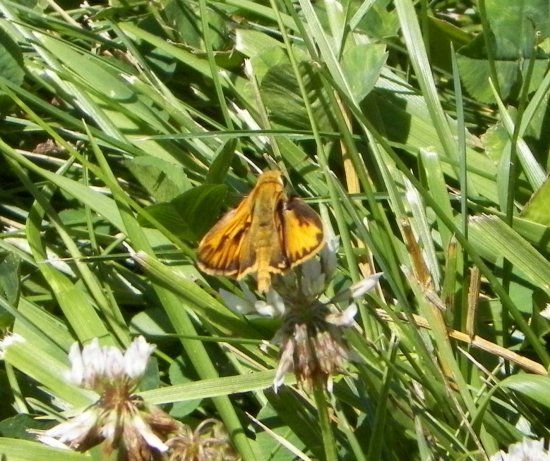 This one I believe is a Mission Blue.

Another beauty that I think is a Hummingbird Clearwing.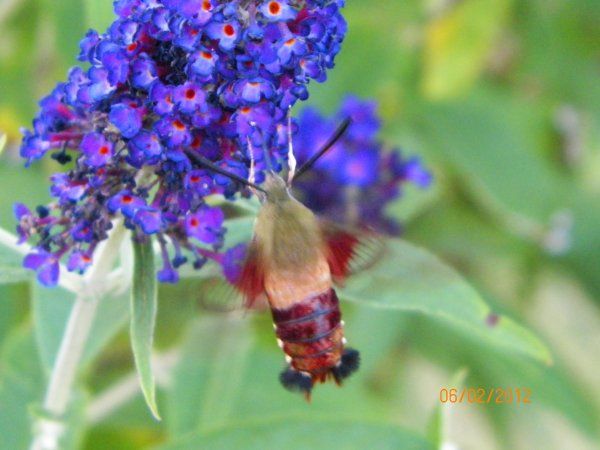 Came across this little Buckeye a few days ago way out in the back field.

I haven't seen these Eastern Tailed Blues here at the house but found this one near a trout stream we visited a few days ago.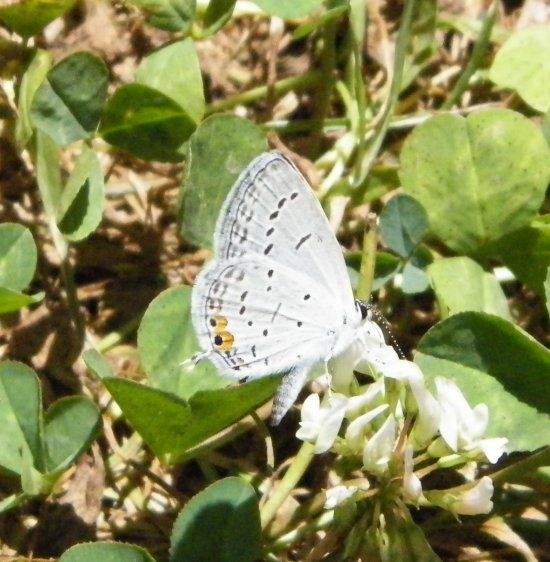 We have quite a few of these Pipevine Swallowtails around the yard. They seem to prefer the orange butterfly weeds.

We were seeing a lot of these Zebra Swallowtails for awhile but they seem to have disappeared in the last few days.

This Red Admiral was one of the first butterflys to show up here this spring. Haven't seen any for about a month now.

This is some kind of swallowtail but I haven't been able to narrow it down to the exact species. Whatever it is , it's a beauty.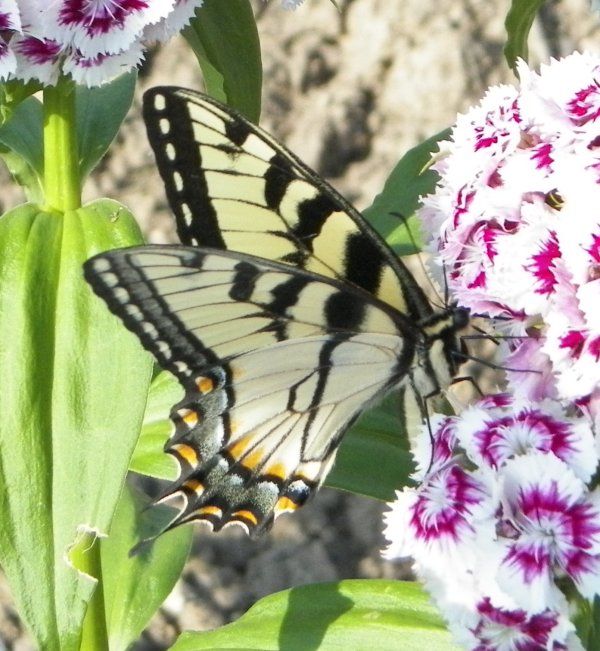 Another beautiful swallowtail but a bit different.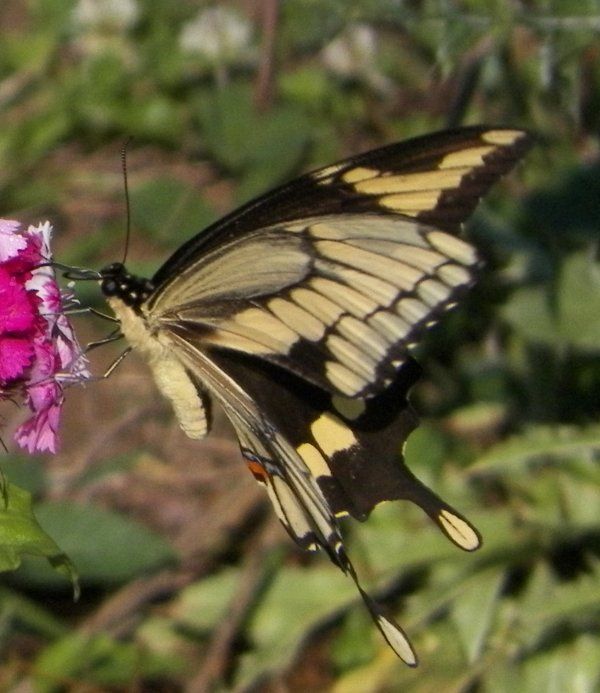 And a black swallowtail which is similar to the Pipevine but with enough differences that I think it may be a different species , not sure though.

Another black swallowtail that is closely related I'm sure but a bit different too.

And yet one more that is similar but not quite the same. Get's very confusing trying to figure out if you have a different species or a different sex or maybe just a regional variation.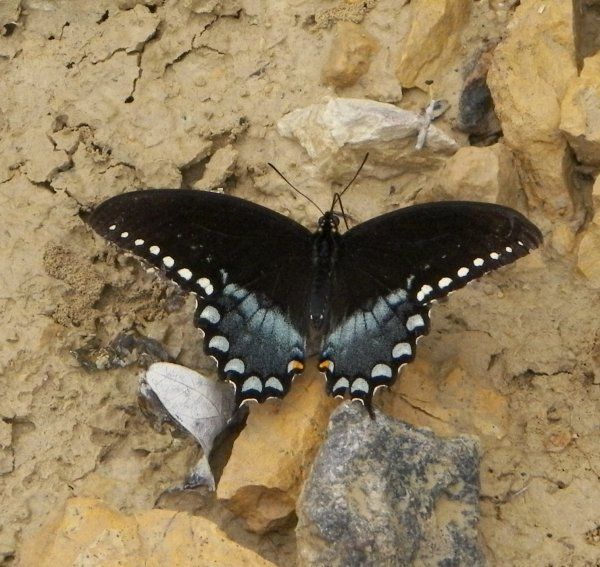 And finally one more similar black one but with no tails.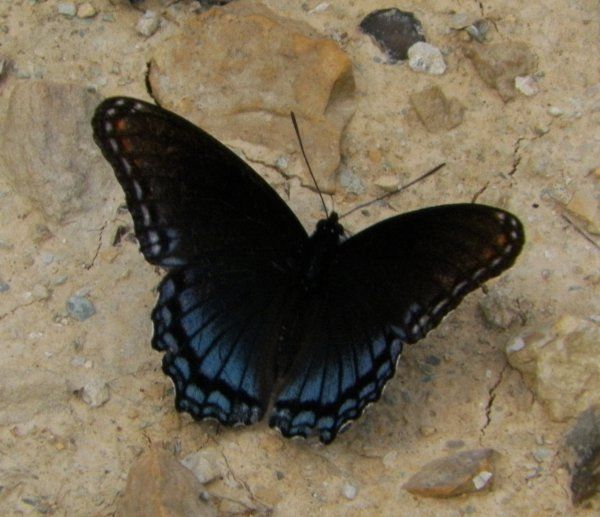 This one I think is a Wood Satyr. We have quite a few of these around here.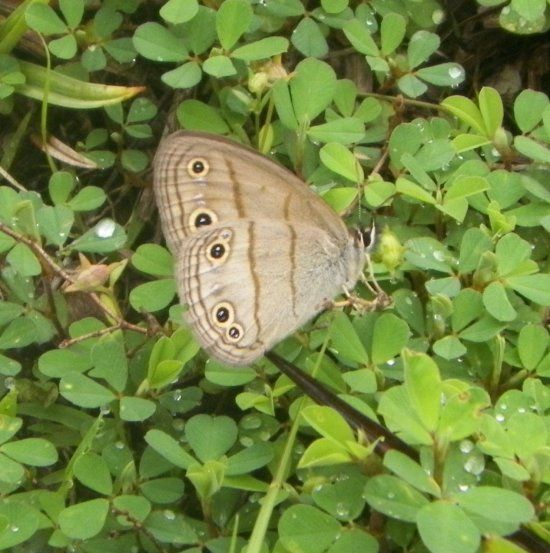 Another Satyr similar to the Wood Satyr but a bit different, I believe this one is a Carolina.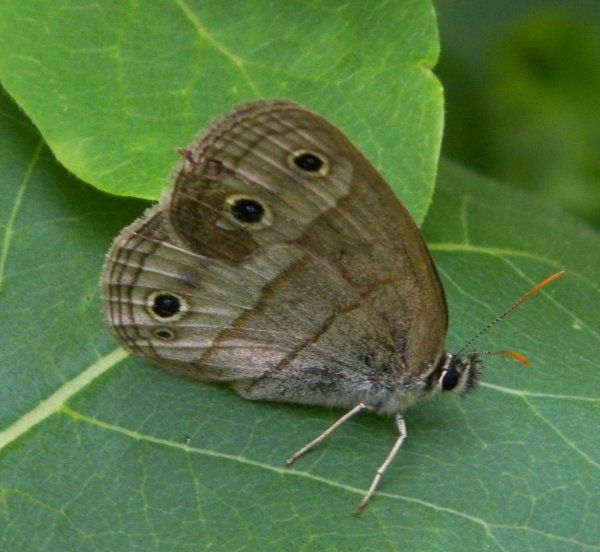 This little one I think is one of the Crescents.

Fritillarys are by far the dominant species here and I think that we have a couple different subspecies of them. It is not uncommon to see as many six or eight in the yard at any given time throughout the day. I think they are called Great Spangled Fritillarys but I found one reference that calls them Northwestern Fritillarys.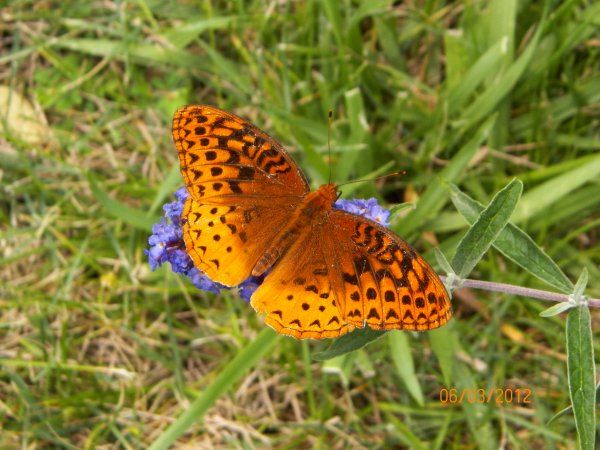 I'm not sure but I think this one may be a Fritillary too but a different species of them.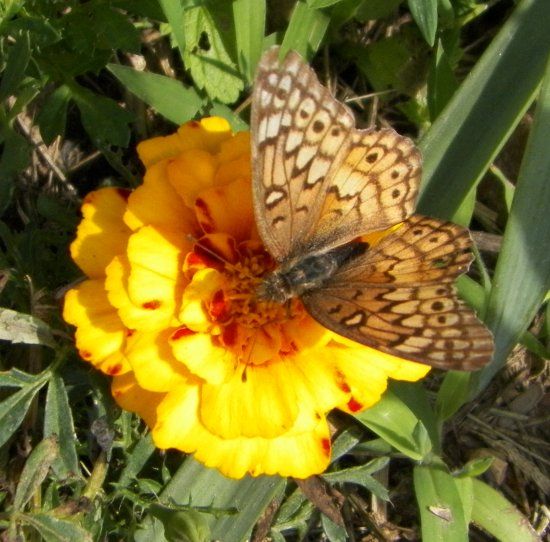 This one I believe is a comma. I have only seen these a few times and this is the only picture I've been able to get of one.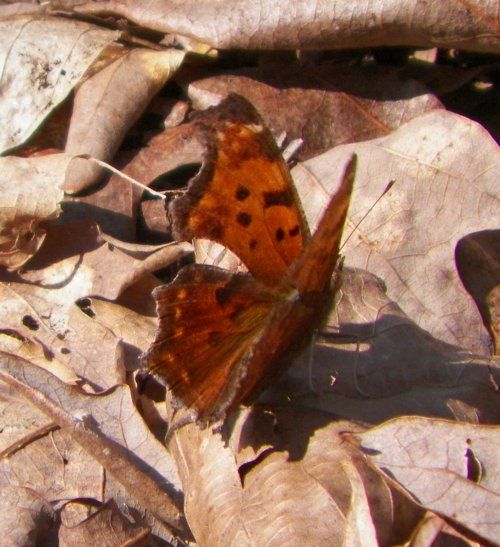 This is the last one I have so far but will continue the hunt for new species. I am not at all sure of this one but I think it may be a Great Copper. It's a tiny little thing but very pretty.

As I said earlier, any mistakes I've made in identification and I'll be surprised if I haven't made one or two, please let me know. Thanks for looking!