It's less than 36 hours, folks.
Tom Barrett is on the campaign trail today, driving through western Wisconsin with Rep. Ron Kind. At around noon today, he stopped in River Falls, Wisconsin - my home, and home to the University of Wisconsin - River Falls. This is a photo diary, since I've got things to do today.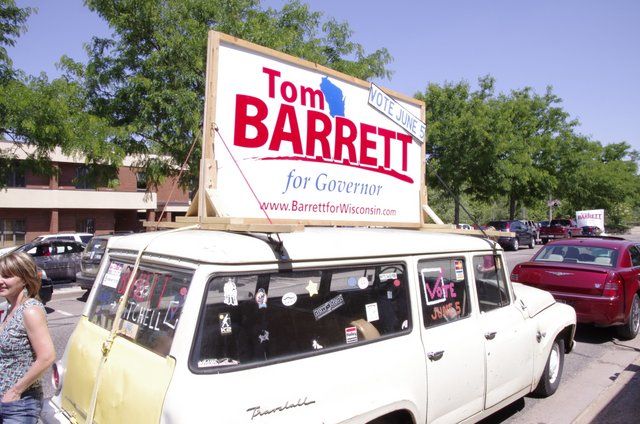 We had a great showing outside of the Dish and Spoon Cafe: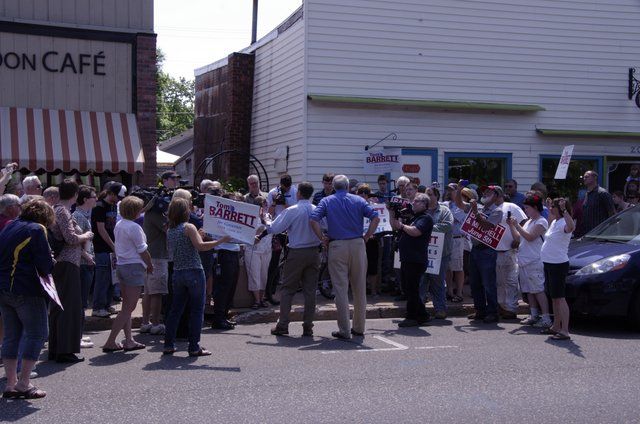 Tom was introduced by Congressman Ron Kind (that's Ron in the lower left), and gave a great speech:
Wait! What's that in the sky that Rep. Kind is pointing to?
An omen for tomorrow, perhaps?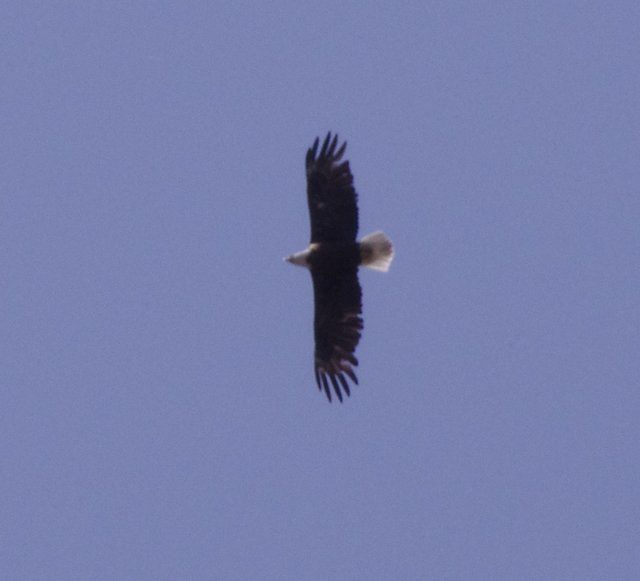 Here's Tom with my spouse, Diane Odeen, candidate for the Wisconsin Assembly, 30th district:
We did have one heckler, who drove by a couple of times yelling "Go back to Milwaukee!". Notice anything funny about his vehicle?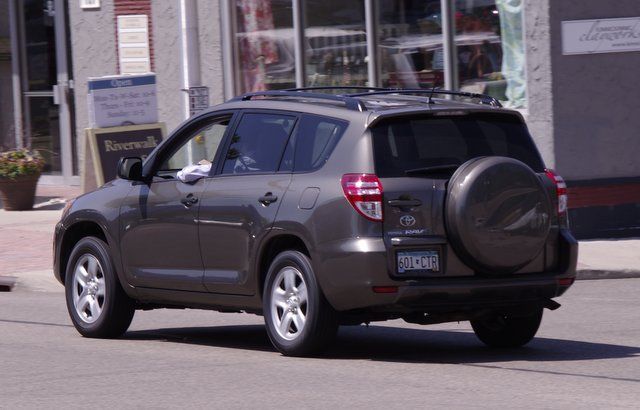 We're all-in for Tom Barrett. Are you?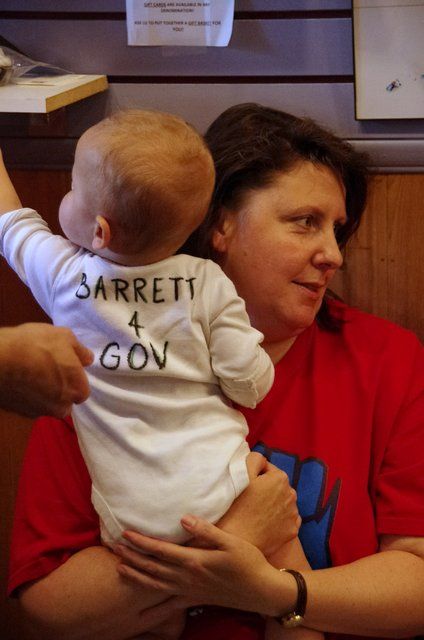 Now. Let's do this!