Good Morning Kossacks and Welcome to Morning Open Thread (MOT)
We're known as the MOTley Crew and you can find us here every morning at 6:30am Eastern. Feel free to volunteer to take a day - permanently or just once in awhile. With the Auto Publish feature you can set it and forget it. Sometimes the diarist du jour shows up much later: that's the beauty of Open Thread...it carries on without you! Volunteer in the comment threads.
Click on the MOT - Morning Open Thread ♥ if you'd like us to show up in your stream!
From Mike Browne, One Wisconsin Now:
Hi Friend:

His plan was to divide and conquer. And, no question, Wisconsin is divided like never before.

But we're not about to be conquered at One Wisconsin Now. Not by Gov. Walker.

And not by the out-of-state billionaires and special interests that bought this election.

Gov. Walker and his right-wing noise machine are going to tell us we ought to keep quiet, that buying this election gives them a "mandate". But we're not going away or giving up the fight for a brighter future.

We won't sit quietly as Gov. Walker and his corrupt cronies loot the public treasury and try to dismantle what makes Wisconsin great.

And we're going to keep fighting for a Wisconsin that protects people's rights, provides equal economic opportunity for all and that takes care of children, seniors and the less fortunate.

Thanks for all you do and let's keep fighting!

Mike
In Other News:
Mitt Romney Hints At New Auto Bailout Position
Romney said that Democrats were "distorting" his position by saying he would have let the major auto companies go under, arguing that he merely thought they should go through bankruptcy first before receiving government aid. [...]

"Romney would fail a first year finance class at Harvard Business School," Rattner told TPM. "There is absolutely no difference between the government guaranteeing loans (DIP or otherwise) and just lending the money directly, as Presidents Bush and Obama did."
~OO~
How The Transit Of Venus Helped Unlock The Universe
In an age when the size of the observable universe is known to a few decimal places, today's Transit of Venus offers a good opportunity to reflect on just how far we've come.

Less than 250 years ago, the brightest minds of the Enlightenment were stumped over how far the Earth is from the sun. The transits of the 1760s helped answer that question, providing a virtual yardstick for the universe.
Commence jibbering and jabbering!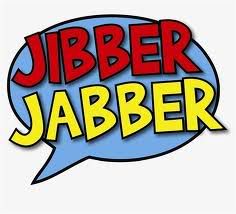 Oh, and Happy Hump Day from Daisy and Lilly!