Mitt Romney's campaign announced a few weeks ago that Romney was running for President of Americia, which naturally is not the same country as America.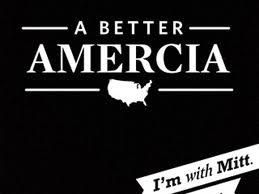 Yesterday, Romney announced that in Americia they aint got no need 4 them there teachers, cops or firemen and mocked President Obama for wanting more teachers, cops and firemen in America.
"And his [President Obama's] answer for economic vitality, by the way, was, of course, pushing aside the private sector, which he said is doing fine. Instead, he wants to add more to government. He wants another stimulus. He wants to hire more government workers. He says we need more firemen, more policemen, more teachers. Did he not get the message in Wisconsin? The American people did. It's time for us to cut back on government and help the American people."
Yup, in Mitt
Romney's Americia
they aint got no need 4 them pesky teachers, cops & firemen.
Mitt's Bain Approach for Education in Americia
Stack em deep, teach em cheap

Mitt's Bain Approach for law & order in Americia:
Somebody Scurs ya - kill em.
Mitt's Bain Approach for fire-fighting in Americia:
Buy a hose.
Conversely, President Obama - who is running for President of America - said America needs to invest more in teachers, cops and firemen:
It should concern everyone right now, all across America tens of thousands of teachers are getting laid off. In Pennsylvania alone, there are 9,000 fewer educators in our schools today than just a year ago. In Ohio, the number is close to 7,000. And nationwide, over the past three years, school districts have lost over 250,000 educators. Think about what that means for our country. When there are fewer teachers in our schools, class sizes start climbing up. Our students start falling behind. And our economy takes a hit.

That's why a critical part of the jobs bill that I sent to Congress back in September was to help states prevent even more layoffs and rehire even more teachers who had lost their jobs.
Gee whiz, given the two countries: Americia or America, I think I'll stick with America and keep hoping American rightwinged politicians stop demonizing teachers, cops and firemen.
A Tangent to my Diary:
Frank Luntz is Training Romney to call teachers, cops, firemen Government Workers
Notice in Romney's quote, he kept calling teachers, cops and firemen "Government workers" hmmmm ...
In March 2011, Frank Luntz literally told Matt Lauer, in an interview that because Americans view public workers in a positive light and have respect for them, Republicans should call them "Government Workers" because the majority of American are p1ssed off at "Government."
LUNTZ: "If you call them 'public workers' a majority of Americans respect them. If you call them 'government workers' a majority of Americans don't."

~Frank Luntz to Matt Lauer March 2011 on Today Show
You see, Frank Luntz does not merely, or innocently, want to 'change people's minds' with his propaganda words -- rather, Frank Luntz wants to con people in to hating other Americans and hating certain policies. So in Luntz's effort to demonize teachers he trains politicians to call them 'Government Workers.'
It should be noted here that in 2010, Frank Luntz won PolitFact's Lie Of the Year Award for his big lie on Healthcare reform. In his 28 page memo, Luntz wrote:
Don't call it "Healthcare reform." Call it "Government Takeover."
In giving Luntz the 2010 Lie of the Year Award, Politifact wrote
Frank Luntz urged GOP leaders to call it [Healthcare reform] a "government takeover."

"Takeovers are like coups," Luntz wrote in a 28-page memo. "They both lead to dictators and a loss of freedom."
Luntz and Romney's desire to demonize teachers is two-fold.
On the one hand, you have Jeb Bush and his brother Neil Bush opening up Private Charter Schools around the country. So, naturally, Jeb Bush and Neil Bush would love nothing more than to redistribute American's tax dollars to their Charter schools and away from those pesky public schools.
You might remember Neil Bush as the guy who helped melt down the Savings & Loan Industry when his daddy was Vice President. As a reminder: Neil Bush owned Silverado Savings & Loan and due to Reagan/Bush deregulation of Savings & Loan Industry Neil Bush was able to force the industry into collapse, while profiting Millions.
As it turned out, Neal Bush's Silverado S& L Partner went to prison but not Neil. Also, daddy Bush used $157 Billion Taxpayer Dollars to Bailout the Savings & Loan Industry.
More recently, Neil Bush has made, and continues to make, Millions off the Taxpayer with his company, Ignite! being the sole distributor of the yearly "TEST" required by No Child Left Behind - which was signed into law by his brother, George Bush. Not only that, Ignite! also gets Millions in taxpayer money yearly by selling school districts materials for teachers to teach throughout the year -- dubbed as "Material To Teach To The Test."
Boy that Bush family sure does love to redistribute taxpayer dollars into their own coffers.
On the other hand, Luntz & Romney demonize teachers so that another portion of taxpayer money can be redistributed to Corporations who get over $90Billion Yearly in taxpayer cash/subsidies.
The $90 Billion yearly in Taxpayer cash/subsidies comes from the rightwinged CATO Institute:

"The federal government spends about $90 Billion annually on Corporate Welfare. That includes direct cash payments to businesses."

~CATO Institute Handbook 7th Edition, page 4
Back to my Diary:
Americia:
Personally, I have no desire to live in Romney's Americia where education is replaced with people being brainwashed by the likes of Frank Luntz.
America:
I prefer to live in America where, hopefully, lawmakers see a need for teachers, cops and firemen -- and hopefully see a need to stop demonizing them with Frank Luntz hate-propaganda words.