This is the week each year when our dKos friends and neighbors (many of them anyway) voluntarily segregate themselves somewhere in the country, missing so many of the things the rest of us tend to take for granted. While they experience that annual form of self-imposed tunnel vision, life continues for the rest of us in living color and abundance, rich with smells and flavors and sensations ... things we should be willing to share with those less fortunate, like the small subset of Kossacks we call Netroots Nation attendees.
I know you understand: Of the community of progressives providing the POWER in people-powered politics, after all, WE are the 99%! Those attending NN the 1%! But it doesn't mean we shouldn't give them at least a glimpse into the kinds of things they're missing.
But First, A Word From Our Sponsor:
Top Comments recognizes the previous day's Top Mojo and strives to promote each day's outstanding comments through nominations made by Kossacks like you. Please send comments (before 9:30pm ET) by email to topcomments@gmail.com or by our KosMail message board. Just click on the Spinning Top™ to make a submission. Look for the Spinning Top™ to pop up in diaries around Daily Kos.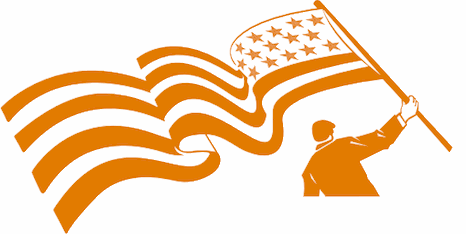 Make sure that you include the direct link to the comment (the URL), which is available by clicking on that comment's date/time. Please let us know your Daily Kos user name if you use email so we can credit you properly. If you send a writeup with the link, we can include that as well. The diarist reserves the right to edit all content.
Please come in. You're invited to make yourself at home! Join us beneath the doodle...
Of course, the worst thing is, they seem to have this idea that if we're not there, we can't 'get together.' Of course we can!
When we started out, there were 99 bottles of beer on the wall. We took one down, and passed it around ... and now there are somewhat less than 99. (Even after replenishing the original 99 a few times!) Exact number unavailable, and, of course, it is still in flux. 99 bottles for 99 percenters, serendipitous indeed!
Here is a picture, for example, of many of our 99 percenters, a veritable sea of faces! (If you spot yourself, let them know in the comments, below!
Friday Highlights:
Live stream of living Kossacks streaming past live cameras and microphones, doing live stuff, saying live things, living their lives in veritable streams of life all across the country, communicating through sounds and gestures and working to make ours a better world, in living streams, both politically and personally.
Richard and Lisa's (Kossack names withheld out of respect for privacy) son, Jackson, (Kossack name not yet set, but they are considering "Little Hunter Blades") began teething.
Sarah (Kossack name withheld at her request) spent a portion of her day working on her new book about (subject withheld for maximum impact), no publisher yet selected, but she can talk to several at our panel discussion tomorrow on publication of composed (or even composted) materials.
BeninSC (Kossack name ... oh wait, that IS his Kossack name, never mind) finished his first complete week of work since damaging himself severely in a bicycle crash.
Tom, Lynn and Laura (Kossack names withheld) collaborated on a diary they hope to publish next week, and they commented, separately, in 18 diaries written by others.
Felix and Frederick (Kossack names not revealed) made phone calls and knocked on doors for Ron Barber, to try to save Gabby Gifford's seat from falling into the hands of a dickhead. They did this in part so that Netroots Nation attendees from Arizona could traipse across the country and be substantially out of touch for most of the week. ::wink::
Sisyphus Rocks!
It took him long enough, but in a big surprise, Sisyphus got the rock up to the top of the hill without it rolling down again! (Turns out Republicans were rolling it down all along. They don't think government should work.) People at NN missed it!
A bunch of other stuff happened, too, too voluminous to mention. Doing updates for what happened at Netroots Nation is, by comparison, much simpler.
Saturday Follow at Anywhere But Netroots Nation Guide:
Live stream of audio of Kossacks all across the country participating in our national and regional dialogue. By special dispensation, the stream is being broadcast in conch shells strategically placed around the US, including in Providence for NN attendees. (It is a myth that the sounds in those shells are of the sea.) Keep in mind, microphones and speakers/headphones may be hundreds (if not thousands) of miles away so fidelity in the shells may not be all we originally hoped for, and you may have to drive a bit (or fly) to get the full content of the stream. If you can't find a convenient conch shell to follow along, download the handy locator app, Urbanspoof, for your smart phone. It will set you up perfectly!
10 pm. Live Stream of spacious skies panel.
10:15 pm. Live stream of amber waves of grain panel.
10:30 pm. Live stream of panel discussing WTF purple mountain majesties might be, and how they apply in our politically charged world.
10:45 pm. Live stream of panel hovering delightedly above the fruited plain.
Triple Crown Winner!
Well, no, not in horse racing. The triple crown was from our national song, America the Beautiful. 'Crown thy good with brotherhood.' Thygood is Thygood Marshall, little know third generation offspring of former progressive Supreme Court justice, Thurgood Marshall. Obviously, crowning him with brotherhood required more than a single crown, more than a double, in fact, in this case, but we got the job done with a triple. He didn't know it, though, as he was unfamiliar with what, exactly, 'brotherhood' entailed! ::wink, wink, nudge, nudge::
Sea to Shining Sea Brouhaha averted.
The Sea to Shining Sea panel was disrupted when Atlantic shore panelists got into an argument with Pacific shore panelists about which sea was the shining one, resolved at lead temporarily when the panel moderator, James (Kossack name withheld), said that at 7 am eastern the Atlantic was the shining sea, and at 6 pm pacific, the Pacific was. So in a sense, and at a certain time, each sea could claim to be the shining one. Neither sea cared, really. It's a people thing.
Tantalus Taunts!
Who would have thought?! The day after Sisyphus finally finished with the rock, Tantalus got a drink! (Yep, one of the 99 bottles of beer!)
Finally, here is a picture of some of our non-Netroots Nation attendees gathered around a table, enjoying the unique atmosphere. (If you recognize yourself in the picture, please let NN attendees know in the comments, below!)
Sorry, dear NN attendee friends! We realize you probably did not realize all you would be missing during your sojourn. Maybe next year life will continue for you, apace, instead of stopping like it has this year, during NN week in improvident Providence. Please know we've been thinking about you! And sending you well-wishes! (Mostly.)
On to tonight's comments! (Graciously compiled and formatted by Top Comments hero, Chrislove! Please tip Chris in the comment threads, below!)
TOP COMMENTS
June 9, 2012
Thanks to tonight's Top Comments contributors! Let us hear from YOU
when you find that proficient comment.
From BeninSC:

This comment by Tamar discusses vaccines and functioning government, which only our party wants.

I have always had a fascination with diary-length comments, and this one from Audible Nectar on Maher's new rule and OWS fits the bill nicely!
From Dave in Northridge:

From my diary The Grandfather in the Children's Book Section, Tamar posted a terrific corrective in which she flipped the switch.

Not funny, but so utterly a propos.
From bronte17:

The unvarnished truth from MinistryOfTruth in the diary post Dear Bill Maher - Pay Attention by Tool.

I am honestly tired of watching the media compare OWS and the tea party without noticing how one is full of disenfranchised people who oppose the banks and the other is funded by the banks in order to disenfranchise people.

If maybe Bill would bring some occupier on to explain our side the way he brings on Coulter and Issa and their crowd, he would hear this. I wonder where Bill could find some occupier like that?
From KelleyRN2:

At last! Andy meets up with the Pootie Queen (who meets up with some guy with allergies) at NN12. Many thanks from the Pootie People Left Behind to Horsefeathers, hayden, side pocket, triciawyse, Andy, Rory, and Sneezy for allowing us to share their adventures in Providence!
TOP PHOTOS
June 8, 2012
Enjoy jotter's wonderful PictureQuilt™ below. Just click on the picture and it will magically take you to the comment that features that photo. Have fun, Kossacks!