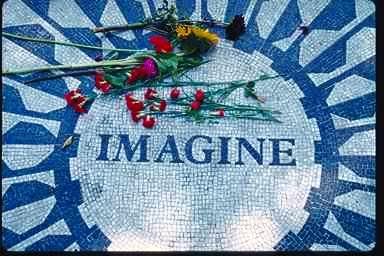 Welcome! "What's Happenin'?" is a casual community diary (a daily series, 8:30 AM Eastern on weekdays, 10 AM on weekends and holidays) where we hang out and talk about the goings on here and everywhere.
We welcome links to your writings here on dkos or elsewhere, posts of pictures, music, news, etc.
Just about anything goes, but attacks and pie fights are not welcome here. This is a community diary and a friendly, peaceful, supportive place for people to interact.
Everyone who wants to join in peaceful interaction is very welcome here.
---
Good Morning!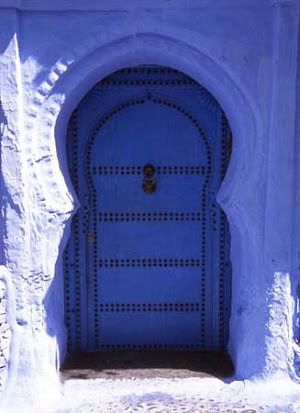 Mediterranean Blue Doors (Morroco) Photo credit: casasugar
"Since the general civilization of mankind, I believe there are more instances of the abridgment of the freedom of the people by gradual and silent encroachments of those in power than by violent and sudden usurpation."
~James Madison

"The death of democracy is not likely to be an assassination from ambush. It will be a slow extinction from apathy, indifference, and undernourishment."
~Robert M. Hutchins

"The only kind of dignity which is genuine is that which is not diminished by the indifference of others."
~Dag Hammarskjold
---


Drop in
any time
day or night
to say hello.

---
News
US puts supply route talks with Pakistan on hold
The US has temporarily pulled out of talks with Pakistan over re-opening vital supply routes to the Nato-led forces in Afghanistan.

"The decision was reached to bring the team home for a short period of time," Pentagon spokesman George Little said. Pakistan said the talks had not broken down - they were "still on". Islamabad shut a Nato supply route in November after a Nato air strike near the Afghan-Pakistani border which killed 24 Pakistani soldiers.

Part of the US team left Islamabad over the weekend, and the rest will return to the US shortly, Mr Little said. Mr Little told reporters the team were prepared to return at short notice. Washington has stopped short of an official apology for the deaths of the Pakistani soldiers.
[...]
The talks started seven weeks ago but have taken place against the background of increased tensions between the two countries in recent months. US Defence Secretary Leon Panetta warned last week that the US was "reaching the limits of our patience" with Pakistan. US officials accuse Pakistan of providing safe havens for militants active in Afghanistan, which Islamabad denies.
...
Americans Are as Likely to Be Killed by Their Own Furniture as by Terrorism
Today [June 6 2012], the National Counter Terrorism Center (NCTC) released its 2011 Report on Terrorism. The report offers the U.S. government's best statistical analysis of terrorism trends through its Worldwide Incidents Tracking System (WITS), which compiles and vets open-source information about terrorism--defined by U.S. law as "premeditated, politically motivated violence perpetrated against noncombatant targets by subnational groups or clandestine agents."

[...]

According to the report, the number of U.S. citizens who died in terrorist attacks increased by two between 2010 and 2011; overall, a comparable number of Americans are crushed to death by their televisions or furniture each year. This is not to diminish the real--albeit shrinking--threat of terrorism, or to minimize the loss and suffering of the 13,000 killed and over 45,000 injured around the world. For Americans, however, it should emphasize that an irrational fear of terrorism is both unwarranted and a poor basis for public policy decisions.
...
Justices reject Padilla, Guantánamo appeals, Miami Herald
The U.S. Supreme Court on Monday declined to take a new look at the rights of foreign prisoners held for the past decade at the Pentagon's prison at Guantánamo Bay in Cuba.

Four years after pronouncing that detainees who face no charges have a right to challenge their ongoing confinement, the justices rejected appeals arguing that the federal appeals court in Washington has largely ignored the high court's command.

The appeals court has not ordered the release of any detainee and has reversed several lower court release orders. In addition, some appellate judges have been unusually critical of the Supreme Court's 2008 decision in Boumediene v. Bush.

There are 169 foreigners remaining at Guantánamo, including five men who are facing a capital murder tribunal for their alleged roles in the Sept. 11 attacks.

The justices offered no comment on their orders Monday in appeals from seven detainees.
...
Supreme Court declines fresh review of Guantanamo detainee issue, CNN
According to Pentagon figures, 169 foreign men are still at the Guantanamo facility, including five "high-value" suspected terrorists from the 9/11 attacks set to go on military trial.

"By refusing to hear these cases, and any Guantanamo cases since its 2008 Boumediene decision, the Court abandons the promise of its own ruling guaranteeing detainees a constitutional right to meaningful review of the legality of their detention," said Vincent Warren, executive director of the Center for Constitutional Rights, or CCR, which filed the appeals on behalf of the seven prisoners.

"For nearly 10 years, the Supreme Court's involvement has been essential in checking the excesses of Executive-Branch detainee policy and in clearing a path in the lower courts for justice for the detainees. The [Supreme] Court's refusal to get involved at this critical juncture permits the Court of Appeals to continue to rubber stamp the military's decision-making, undermining our constitutional system of separation of powers."

Among the detainees is Adnan Farhan Abdul Latif, a Yemeni national who has been at Guantanamo for a decade. A federal judge had ordered his release, but the appeals court subsequently concluded that he was "part of" the al Qaeda terror group and that the government could detain him indefinitely.
[...]
At issue were how federal courts should discern the reliability of intelligence reports gathered against individual prisoners, and how far those courts could second-guess the "presumption of regularity" by military interrogations used to gather the information. CCR and other human rights groups have complained the military's interrogation techniques have been too physically and mentally harsh, crossing often into torture, raising questions about the reliability and legitimacy of evidence later used to justify continued detention.

The Obama administration, like the Bush White House before, has repeatedly urged the high court to stay out of detainee issue, since the 2008 ruling.
...
Top court rejects Padilla torture lawsuit appeal
The Supreme Court on Monday rejected an appeal by a citizen who said he had been tortured at a military jail in South Carolina and who sought to hold former Defense Secretary Donald Rumsfeld and other officials accountable.

The justices let stand a U.S. appeals court ruling that dismissed the lawsuit by Jose Padilla on the grounds his allegations lacked merit. The appeals court said he had no right to sue for the alleged constitutional violations and the judiciary could not review such sensitive military decisions.

Padilla, a former Chicago gang member and a Muslim convert turned al Qaeda recruit who had been convicted on terrorism charges, sued a number of U.S. military and Defense Department officials, including Rumsfeld.

In the lawsuit Padilla sought a declaration that his designation as an enemy combatant, his military detention and his treatment in custody were unconstitutional. He had been held in the military prison from June 2002 until January 2006.

Attorneys for the American Civil Liberties Union, which represented Padilla, appealed to the Supreme Court. They said the case posed the single question of whether federal officials responsible for the alleged torture of a U.S. citizen on U.S. soil may be sued for damages under the Constitution.
...
Lawmakers unite in effort to end war in Afghanistan
"Ten years later and $533 billion spent on the war in Afghanistan, it remains clear there is no military solution," said Rep. Barbara Lee, D-Calif. "The American people have made it clear that the war is no longer worth fighting. … It is past time for our policy to catch up with the American people."
...
Russian police launch raids ahead of anti-Putin march
Armed police launched a series of raids on Monday on the homes of prominent opposition activists as Moscow braced itself for a mass street demonstration against President Vladimir Putin.

Anti-corruption blogger Alexei Navalny, Left Front leader Sergei Udaltsov, socialite and television presenter Ksenia Sobchak and former deputy prime minister Boris Nemtsov were among those targeted.

"There is a search going on in my home," Navalny wrote on Twitter shortly after 8am local time. "They almost split the door in two."
...
French left closes in on parliamentary majority
Exit polls showed left-wing parties and their allies with 46.9% of the votes in the first round of France's parliamentary elections on Sunday, while the conservative UMP garnered 34.6%, in a ballot marked by low voter turnout.

Left-wing parties inched toward a parliamentary majority on Sunday, after exit polls placed the Socialist Party and its allies ahead of the conservative UMP party in the first round of Sunday's elections.
...

In North Dakota and Nationwide, A Boom in Health Problems Accompanies Fracking

The oil and gas boom in North Dakota is like nothing this state has ever seen. Over the last several years, nearly 50,000 men have come from every corner of America to find work in an oilfield that now measures 18,000 square miles. The massive Bakken shale formation and its related Three Forks and Tyler shale formations are said by geologists to contain nearly 30 billion barrels of recoverable oil. These days landmen, the advance guard of the oil production industry, swarm the state's county clerks' offices, racing each other to lock up private mineral leases. Energy companies are drilling about 200 new wells each month in western North Dakota, an area roughly the size of New Jersey.

The bottom line: the state's energy companies produced 578,191 barrels of oil a day in February 2012, taken from 6,700 wells. Almost nine out of every 10 of those barrels -- roughly half a million of them -- were produced by the nearly 3,400 wells to be found in the Bakken formation. The resource is worth $55 million a day, at current market prices, and generates $5 million a day in state tax revenue, according to state officials. Just a few days ago, figures were released that show North Dakota surpassed Alaska to become the nation's second largest oil producer; production could very well top a million barrels per day sometime next year.
...
Jazz guitarist Pete Cosey, dies at 68
Jazz guitarist Pete Cosey used electronic distortion and innovative methods of stringing and tuning his guitar to impress his signature sound on recordings by artists from bluesmen Muddy Waters and Howlin' Wolf to jazz great Miles Davis.
Mr. Cosey, 68, died Wednesday, May 30, of complications from surgery [...] He was a longtime resident of Chicago [...]
Mr. Cosey played on several Miles Davis albums in the 1970s, including "Get Up With It," "Dark Magus," "Agharta" and "Pangaea." He also played on the Grammy-nominated 2008 tribute compilation "Miles from India," which featured a number of former Davis sidemen and musicians from India.
---
Blog Posts of Interest