Now for a little fun!
[Note: this post is from my wife, Anne C. Savage who worked as a staff photographer at the Netroots Nation conference in Providence, RI last week.]
---
This is part 2 of my photoblog on Netroots Nation. Click
HERE
to see part one.
Feel free to use the photos below for non-commercial uses. The only requirement is that you leave my watermark on them and that you send me a note letting us know where you posted them. You can email us HERE.

Governor Howard Dean posting his first tweet ever

The next president of the United States of America. Just sayin'.

Occupy the Chairman's Pub Quiz: "Czech check! Czech check! Czech check!

The Netroots Nation staff take their jobs VERY seriously. Very.

The winning team of the Chairman's Pub Quiz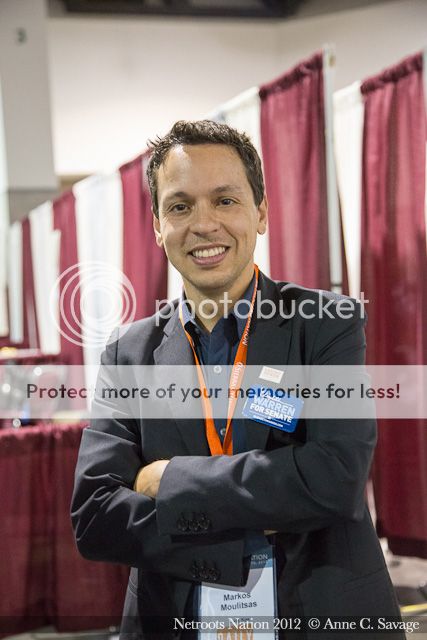 The man. The legend. The Kos.

Elon James White
Cross-posted from Eclectablog.