My Jake and I took in the sunset last night. It was awesome, as always.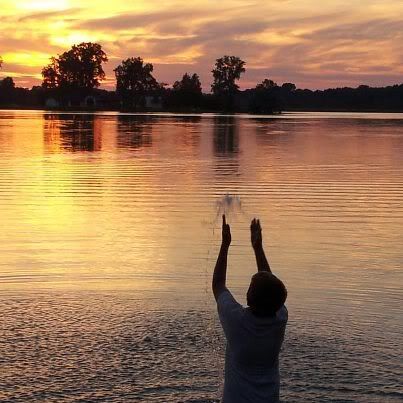 This song has been stuck in my head all day, I suppose that means I should listen to it through. It will be a sob, I know it.
Tomorrow is Father's Day... and I'm glad Jake did get to tell his Dad how much he loved him in the Living Years.
I so wish Mike was still here with us. The first bald eagle I ever really saw in the wild was when we spread his ashes 300 miles north of here in Black Lake. A few weeks later? We started seeing one around here. In my mind? Pieces of him fed that eagle, and it followed us here. He is in my son, in the water, in these sunsets. In our still living years....
Happy Father's Day, baby, wherever you are.... we love you.