Uh-oh! It looks like there was a slight oversight tonight, leaving a hole in the Top Comments schedule. So follow me below the fold for a somewhat bland diary...and tonight's tops!
But First, A Word From Our Sponsor:
Top Comments recognizes the previous day's Top Mojo and strives to promote each day's outstanding comments through nominations made by Kossacks like you. Please send comments (before 9:30pm ET) by email to topcomments@gmail.com or by our KosMail message board. Just click on the Spinning Top™ to make a submission. Look for the Spinning Top™ to pop up in diaries posts around Daily Kos.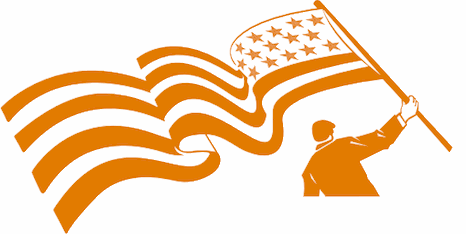 Make sure that you include the direct link to the comment (the URL), which is available by clicking on that comment's date/time. Please let us know your Daily Kos user name if you use email so we can credit you properly. If you send a writeup with the link, we can include that as well. The diarist poster reserves the right to edit all content.
Please come in. You're invited to make yourself at home! Join us beneath the doodle...
This year's Father's Day, like every Father's Day since 2006, was a little difficult for me. I lost my father that year, when I was a senior in high school. So I have sadness, of course, but I spent much of the day remembering the good times and reflecting on the important lessons my dad taught me (explained in more detail in this diary).
Happy Father's Day to all the great fathers out there. You're all awesome.
How did you spend your Father's Day? Or, if you don't celebrate Father's Day, how was your Sunday?
To close this brief diary, I really enjoyed Michelle's Father's Day message.

TOP COMMENTS
June 17, 2012
Thanks to tonight's Top Comments contributors! Let us hear from YOU
when you find that proficient comment.
From mapamp:

This comment by Sun Dog and this comment by 2thanks were found in jbou's otherwise funny Father's Day diary. In response to these comments, jbou took out the offending joke.
From Julie Gulden:

Every comment in this post by Dante Atkins could be considered a top comment.

I know it's a bit unusual but the comments are all top comments!
TOP MOJO
June 16, 2012
(excluding Tip Jars and first comments)
Got mik!
1) this is, pretty much, what Mitch McConnell, by wdrath — 180
2) When you look at the meat of Willards response, by zenbassoon — 165
3) agreed by a gilas girl — 136
4) I guess that this is the moment when one realizes by Seneca Doane — 128
5) We are right here, where we've always been. We by drmah — 99
6) Fuck history. WE will not be kind to by Black Max — 96
7) thank you, a gilas girl by gchaucer2 — 82
8) I hit him with his bad grammar by teacherken — 78
9) We should help our President come up with a long by HoundDog — 77
10) Excellent news! Thanks up updating us. by ursoklevar — 77
11) nancy pelosi says by sreeizzle2012 — 74
12) Crying a little. by Melanie in IA — 72
13) Happy 101!!!! by gchaucer2 — 72
14) Obama campaign jumped all over this: by hungrycoyote — 70
15) Ah, as someone who has dealt with by The Nephew — 68
16) It is funny that your stalker by Timaeus — 66
17) The telephone calls between the GOP 'leadership' by skillet — 65
18) Here is a link by RuralLiberal — 64
19) Mother in law by mapamp — 61
20) Yep, that's Mitt's sense of humor by blue aardvark — 61
21) what should we call them????? by ca democrat — 61
22) Meta? This is far from meta. by Its the Supreme Court Stupid — 60
23) You're an angel for doing this. by luckylizard — 59
24) Hahaha!!! by gchaucer2 — 58
25) There are so many variations of hoarding by Phoebe Loosinhouse — 58
26) You presented the most cogent plan for by praenomen — 58
27) sooo awesome...I've become a fan of Andy's..!! by Glen The Plumber — 56
28) That is exactly the right way to frame Romney -- by CupaJoe — 55
29) Succint. by skillet — 55
30) wow, i needed a laugh today by Patriot Daily News Clearinghouse — 54
TOP PHOTOS
June 16, 2012
Enjoy jotter's wonderful PictureQuilt™ below. Just click on the picture and it will magically take you to the comment that features that photo. Have fun, Kossacks!