The changes to the Patrol Guide are significant, affecting more than 12 separate Patrol Guide provisions. The changes range from establishing search procedures for transgender arrestees to requiring officers to address arrestees by their preferred name. Senior members of my staff worked closely with representatives from the LGBT community to draft these changes, and I applaud their work.
The NYPD's new Patrol Guide makes it clear that all people must be treated with respect. I applaud Commissioner Kelly for working closely with the City Council and the LGBT community to create respectful, inclusive guidelines that are appropriate for transgender New Yorkers, and I thank the NYPD LGBT Advisory Panel for their work to make these changes.

--Christine Quinn
Members of the Advisory panel were also given an opportunity to speak.
The NYPD's new Patrol Guide provisions make clear that discrimination, harassment or disparaging comments based on actual or perceived gender is defined and prohibited as required by Local Law 3. The new policies in the Patrol Guide now mandate that New York City Police officers must respect transgender & gender nonconforming (TGNC) people's gender identity and expression and explicitly prohibits NYPD officers from conducting any search for the purpose of determining a person's gender. The revisions also address the LGBT community's concerns regarding the hand cuffing of individuals to benches and rails while in police custody.

--Andrea Ritchie, Civil Rights Attorney and Coordinator of Streetwise and Safe
This is a watershed moment when all New Yorkers can be proud. Our nation's largest police force, serving our nation's most diverse citizenry, listened to the voices of transgender New Yorkers and took steps to address their concerns about policing practices. The result will be a stronger police force that can protect and serve all New Yorkers fairly and equally.

--Michael Silverman, Executive Director, Transgender Legal Defense and Education Fund
These patrol guide changes will help ensure that NYPD officers treat transgender and gender-nonconforming New Yorkers with courtesy, professionalism and respect. Now NYPD officers must respect a person's gender identity when they make an arrest or detain people. This protects basic civil liberties and strengthens trust between police officers and the public they serve.

--Melissa Goodman, Senior Litigation and Policy Counsel for LGBT Rights at New York Civil Liberties Union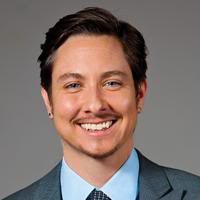 These new guidelines go a long way toward changing the relationship between transgender New Yorkers and the NYPD. Finally, there are procedures and protocols in place to guide police interactions with the transgender community -- it's a new day.

--Dru Levasseur, Lambda Legal's Transgender Rights Attorney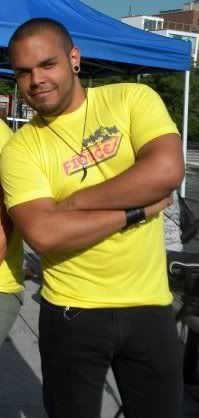 We are very proud of the work that the Advisory Panel has done to make revisions to the Patrol Guide. We hope that the NYPD effectively implements these new guidelines with respect and dignity for TGNC people. As a member of the NYPD LGBT Advisory Panel, we will work to inform LGBTQ Youth of Color of their rights when interacting with the NYPD and continue to take action to ensure that NYPD officers are accountable to the new guidelines.

--John Blasco, Lead Organizer at FIERCE
I am proud and happy of the work to change the culture between the NYPD and trans women. These patrol guide modifications are a testament to our community perseverance and the ability of the NYPD to compromise. I am grateful to Mayor Bloomberg, Commissioner Kelly and Speaker Christine C. Quinn for creating an environment to allow trans women, trans advocates and the NYPD to get together, meet regularly and try to reevaluate a police process that will make life for transgender women safer in New York.

--Melissa Sklarz, President of the Stonewall Democratic Club of New York City
The New York City Anti-Violence Project worked with NYPD to develop the new guidlelines:
[The patrol guide] now mandates that New York City Police officers must respect TGNC (transgender and gender non-conforming) people's gender identity and expression when addressing, processing, searching, and housing them, and explicitly prohibits NYPD officers from conducting any search for the purpose of determining a person's gender, a widespread practice reported by transgender and gender non-conforming individuals across the City for many years. They also address the dangerous practice of cuffing TGNC people to benches and rails while in police custody.
Los Angeles instituted similar policy changes in April.
New York has had an additional concern. Young transwomen of color have been one of the most targeted groups by the city's Stop and Frisk policy.
Members of the community marched in the Silent March on Father's Day.