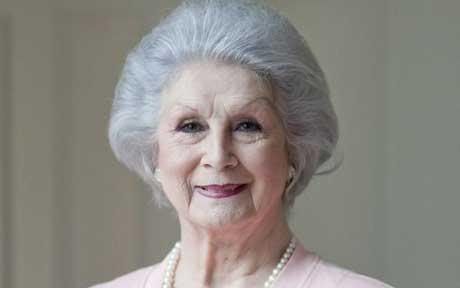 April Ashley has followed a long and winding road to where she is now. The 77 year-old Fullham (southwest London) woman was awarded the MBE by Queen Elizabeth last Friday as part of the Queen's Birthday Honors. An MBE is a Member of the Most Excellent Order of the British Empire, an order of chivalry established in 1917 by George V. MBE is the lowest rank in this order of chivalry.

It's unbelievable and wonderful and especially fantastic to receive it in the year of Her Majesty's Jubilee.

--Ashley
She was born in April, 1935 near the Liverpool docks. Her father was a Navy cook and her mother worked in a bomb factory. She was often beaten by her mother for being a bed-wetter and her father was a heavy drinker who often flirted with other men.
Sensing she was different from other children growing up with the name of George, she tried to develop some masculinity by joining the Merchant Navy at the age of 15. That proved to be a failure. She attempted suicide before the age of 18 and was subjected to electro-convulsive therapy for being effeminate.
She fled to Paris and reinvented herself as a hostess at Cabaret Le Carrousel named Toni Jamieson. At the cabaret she hung out with her friends, which included Jean-Paul Sartre, Ernest Hemingway and Nina Simone. When she got £3000 scraped together, she traveled to Casablanca, where she was the 9th person to undergo a sex change operation performed by Dr. Georges Burou in an operation that took 7 hours. She was the first British citizen to undergo the surgery.
Burou and his first patients are the subject of a new film, I Am a Woman Now by Dutch film director Michael Van Erp.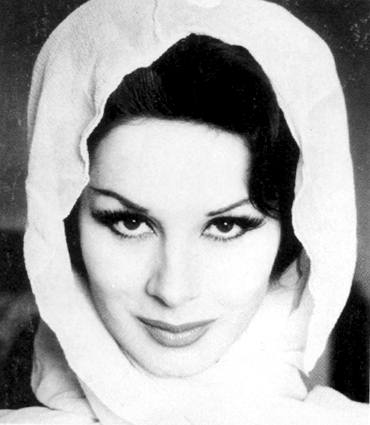 Returning to London, she drew the attention of photographer David Bailey, modeled for
Vogue
and dated Peter O'Toole and Omar Sharif. She landed an (uncredited) acting role in the Hope-Crosby film
The Road to Hong Kong.
Unfortunately a "friend" sold her story to a tabloid for five pounds.

The greatest harm that did to me was that I have never been able to get work in Britain again. I've been forced to live abroad to get work.
She has lived in the south of France, Hay-on-Wye, New York, Los Angeles, and San Diego.
How did she support herself?

You name it, I've done it. I've mainly been an art consultant, advising people how to make their homes look nice.
In the 1950s she worked at a hotel in North Wales for the sous-chef, John Prescott, who later became Deputy Prime Minister under Tony Blair.
After she was outed, she had affairs with Salvador Dali, Pablo Picasso, and a one-night stand with INXS lead singer Michael Hutchence.

One admirer, the Hon Arthur Cameron Corbett, was the heir to a castle and 7,000 acres in Scotland. Trouble was, he was also married with four children, and had a weakness for dressing up as a woman. Their affair and subsequent marriage, in Gibraltar in 1963, quickly collapsed. A bitter divorce ensued, in which Corbett petitioned for an annulment on the grounds that Ashley was born a man, making the marriage invalid. Highly personal details of her anatomy were plastered over the papers, and the court eventually agreed with Corbett. It left Ashley distraught, feeling she had not been recognised as a woman legally, socially or biologically.
It wasn't until 2004 that the
Gender Recognition Act
allowed people to be legally recognized as their reassigned gender.
The MBE was awarded to Ashley for her work campaigning for that change in the law. She spent a decade writing to Tony Blair and Lord Falconer to provide her with a birth certificate identifying her as a woman. After being continually told to "Be patient.", she finally got a corrected birth certificate in 2005.
Over the years she received thousands of letters from people in a similar predicament.

I would always wish people three things – to be kind to yourself and to others. To be beautiful, on the inside, which makes you beautiful on the outside. And most of all to be brave, because you will need that.
She was the guest of honor at a dinner at Oxford in the 1960s.
We gave a celebrated dinner for her in the Oscar Wilde Room of Magdalen College. The porters served the food and stood against the walls like footmen. The climax came when April leaped on to the mahogany dining table and performed a flamenco in and out of the candlesticks. Magdalen had never seen anything like this. Ever.

--Duncan Fallowell, her biographer
It makes me proud to be British. Proud of an establishment that can make such an award, perhaps a rather eccentric award.

--Fallowell
Jennifer Fabulous just posted
a photo essay
.