So not too long ago one of the local diarists mentioned Nuns on the Bus. I was also intrigued by the interview on the Colbert Report of Simone Campbell the executive director of Network, a social justice lobby.
Since the USCCB has basically declared war on the good nuns doing the work of social justice like feeding the poor and taking care of the sick, I was a might interested in the work of these Nuns on the Bus.
First, I had a sign that said "Question Austerity" with a little OLB in the corner to designate the source.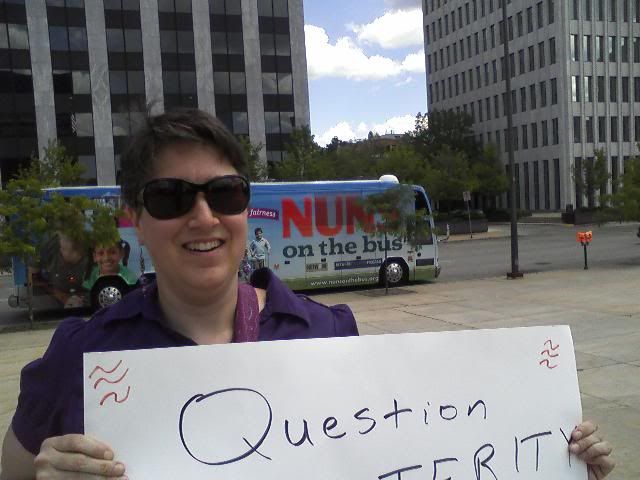 ">
The ladies were so happy to see it and the smiles that came over their faces were fabulous. Thanks to the Overpass Light Brigade for giving them respite on Tuesday night when they needed it.
Mostly the crowd was from a fairly large area, one lady came from Traverse City to participate. I will start by just sharing a few of the pictures:
">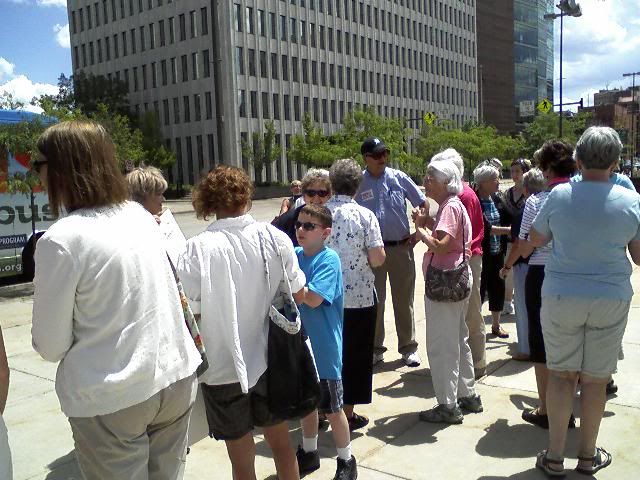 ">
">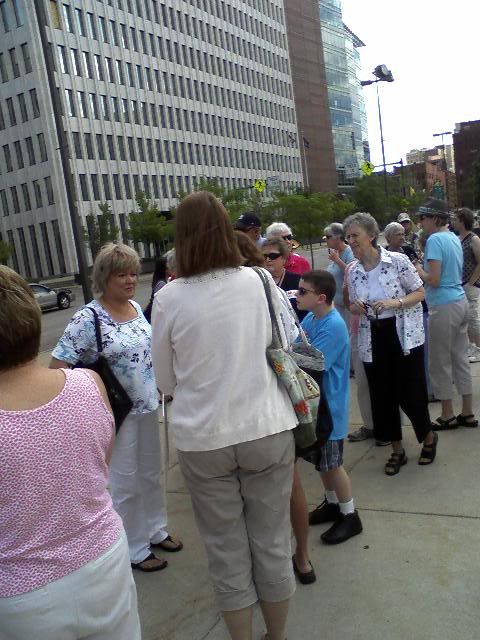 The queen bee herself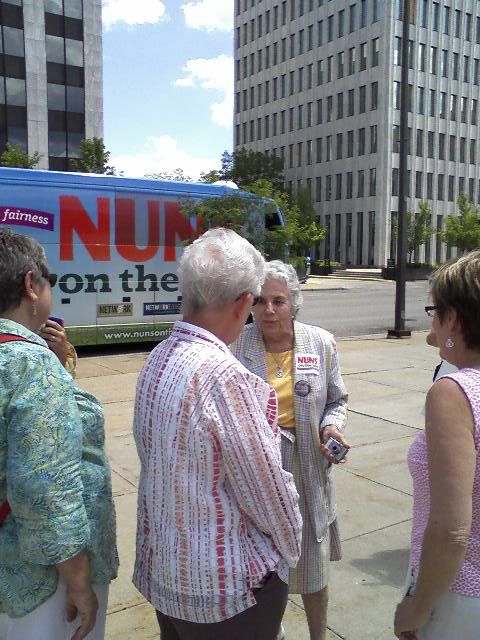 ">
It's in GR, so there needs to be a photo op by the Calder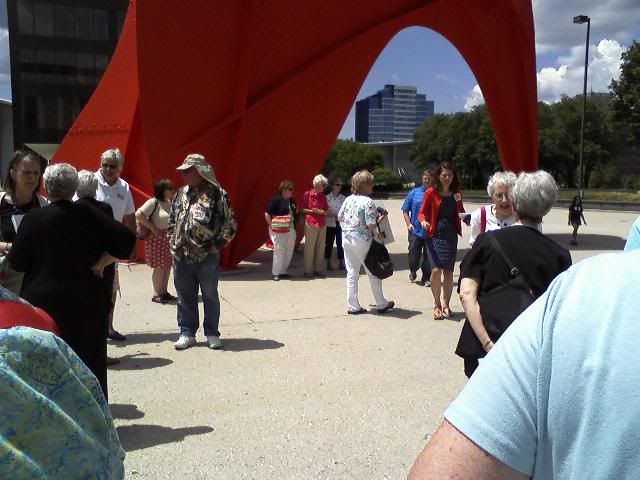 The atheist supporter who confused everyone with his edited "Ron Paul" sign

">
The two 'young' people on the bus who kept the process moving, making sure the nuns had everything that they needed (including running back to the bus to get their purses with ID's to get into the federal building).

Finally, this is where I left them. I was hoping to avoid a parking ticket (oops too late) but the crowd was working its way into the federal building to see Justin Amash's office. They had to go through metal detectors and leave their cell phones at the door.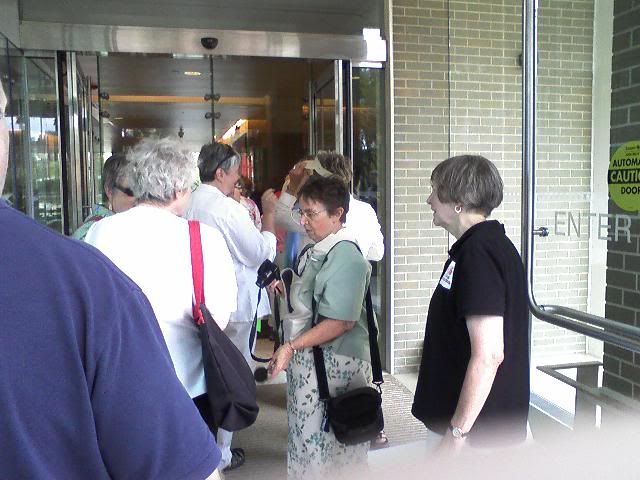 Tonight, the Nuns are meeting people and taking respite at The Dominican Center at Marywood where they will be well cared for physically and spiritually to be ready to keep moving.
On the local ABC station, WZZM 13.