They are somewhere in between being a floor wax and a desert topping. Between a mammal and a lizard. Are they a public utility or a private corporation? Do the rules of public trust apply? Or is it just about profit?
Experts at living off the public purse, they happily quaff the proceeds of our labor. When asked to contribute their share, they are nowhere to be found. Questioned, they insist that their newly acquired rights are being violated. Now that they are people, they can reach their full potential.
You know of whom I speak.
Yes, the railroads.
When convenient for them, they are a public utility. The rest of the time, and that's most of the time, any resemblance to a public trust vanishes.
We see this question of public funding for private profit in stark relief as we consider all the implications of the proposed Gateway Pacific coal export terminal (GPT) in Cherry Point, WA. Burlington Northern Santa Fe railroad (BNSF) stands to make a bundle of money from the opportunity to ship up to 48 million tons of coal per year to the new terminal, so it can be shipped to China and then lit on fire over there.
They get the revenue and the profit from the coal shipments. Who pays for the changes that are required to reduce the impacts of the increased traffic on the communities along the way?
This is a pretty easy one to guess.
Yep. At least 90% of those costs must be paid by the affected communities.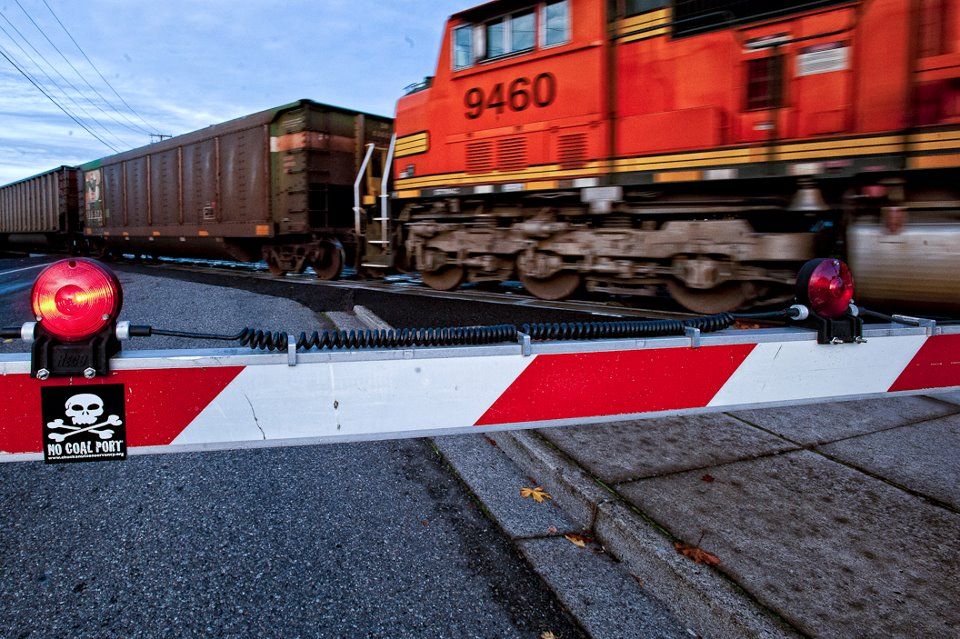 Only a few minutes of your life, unless you're in an ambulance
For instance, the increased traffic of up to 18 coal trains a day, each a mile and a half long, will mean that some grade-level crossings will have to be replaced with upgraded crossings or overpasses, to reduce crossing hazard or in some cases to make sure the emergency vehicles can get to a hospital without a lengthy wait for a train.
A single overpass can cost $20 million to $60 million.
This didn't escape notice in a recent meeting between Burlington Northern Santa Fe Railroad (BNSF) and the town of Mount Vernon WA about the costs required to deal with the increased coal train traffic. Check out this zinger from the News Tribune:

A BNSF Railway Co. spokesman told the Mount Vernon City Council recently that his company probably would not pay more than 5 percent of the cost of railway overpasses to avoid traffic problems that could result from increased traffic in coal and other freight through the city.
Five percent? Can you spare it?
That 5% number is not an isolated case. Here is the same 5% number for a prior case in Kansas.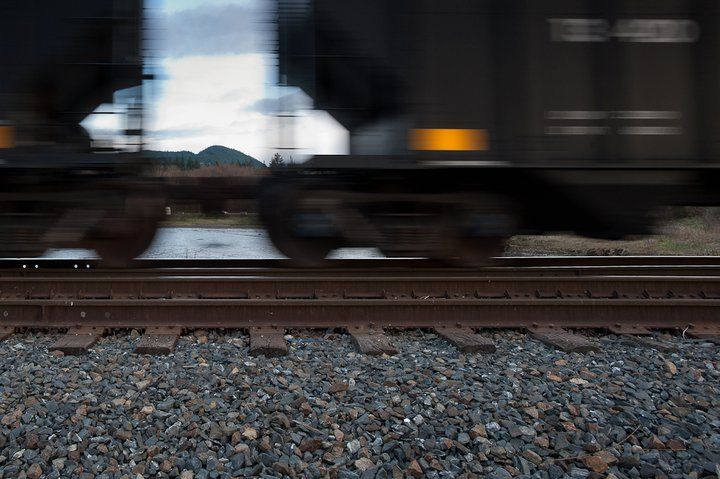 If you consider the total costs of hundred of millions of dollars, multiplied times our 90 to 95%, and weigh that against the promised 80 to 200 jobs, a simpler idea comes to mind. We could just hire a few hundred people to provide many backlogged public services, and that in turn would create conditions supporting more private sector jobs.
But of course we don't have the money. In our local city and county budgets, it doesn't exist.
And that brings us to the real answer. It's not that we will have to spend all that money. It's that we won't be able to, and we'll have to live and die with the consequences. Communities cut off from the rest of civilization while each train rumbles by. Commerce slowed. One or more times, people dying while an ambulance waits for the rail crossing to clear.

Our resources, or theirs to pillage?
Of course, the trains are not the only corporations feeding at the public trough in connection with this proposed project. Peabody Coal was recently awarded a lease to mine coal from public land in Wyoming at a cost of $1.11 per ton - coal that they plan to sell in China for approximately $120 a ton. Yes, that's 100+ times as much. We, everyone in the United States,
owns that coal
, but somehow we don't get a say on the price set for its sale.
It's a subsidy that amounts to billion of dollars. And this subsidy doesn't even begin to consider the enormous harm done by the coal, estimated at $60 per ton of coal as reported in this column from Getting a Grip on Climate Solutions.
It's just particularly striking how much public cost the railroads and coal companies feel free to impose on us, deep in the communities where we live, with a total disregard for our concerns.
It's strangely ironic. Trains can be beautiful things. Their efficiency in moving people is legend. When it is necessary to move large quantities of useful goods around our country, there is nothing better.
But it really does matter what they move. Doing a bad thing efficiently doesn't make it good.
This is not our country's future. This is a 19th century technology - taking advantage of 19th century federal laws that were made when there were few trains running back and forth across the west and few houses located nearby - carrying a 19th century fossil fuel which we know is destroying the atmosphere of our planet.
We can still imagine what our train system can be, and what it should be, which is wildly different from what it currently is and even farther from what it is becoming. The increased percentage of rail revenues derived from coal, including coal for export, is exactly the 180 degree wrong direction for an industry that should be at the heart of new beginnings for our country.
It's not too late for us to turn this around, for instance by using federal high speed passenger rail funds for - get ready for this radical idea - high speed passenger rail.
In order for that to happen, we'll have to rethink how railroads and other "utility" providers make decisions - given the enormous power they have to appropriate our resources, the least we can expect is that that their decision processes should be based on the needs of actual humans in the places where they operate.
Any time you think that you don't have a choice, you actually do.
Any time you think you have to do something that's wrong, you don't.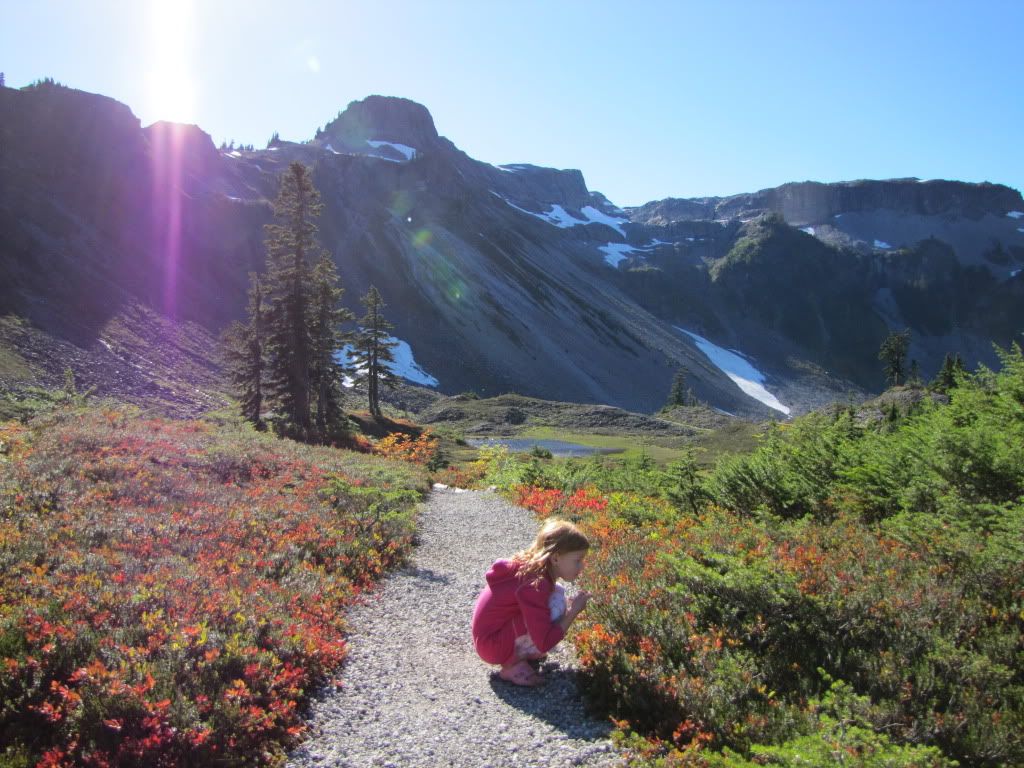 Our future - worth saving
Not Here.
Not Today.
Not Any More.
We Shall Not Participate in Our Own Destruction
Coal train photos copyright Paul K Anderson.
Thanks for the column idea, initial research, and reviews by Cindy Franklin.
Previous entries in the series, in chronological order first to most recent:
We shall not participate in our own destruction
Pretty much the dumbest idea ever
Can a community defy a cabal of multi-national corporations?
Great for the coal cabal! For us, not so much
And So it Begins
Right Brain for This Decision?
101 Reasons to be Concerned About Coal Export
On Refusing to be Rounded out of Existence
Many more references in the first comment a.k.a. Tip Jar.