We already know that America has the highest level of inequality in the developed world and that the recent crisis wiped out 40% of wealth for most Americans, hurting everyone but the rich. But here are some new records in inequality within the system itself, from Business Insider:
1) Corporate profit margins just hit an all-time high. Companies are making more per dollar of sales than they ever have before. (And some people are still saying that companies are suffering from "too much regulation" and "too many taxes." Maybe little companies are, but big ones certainly aren't).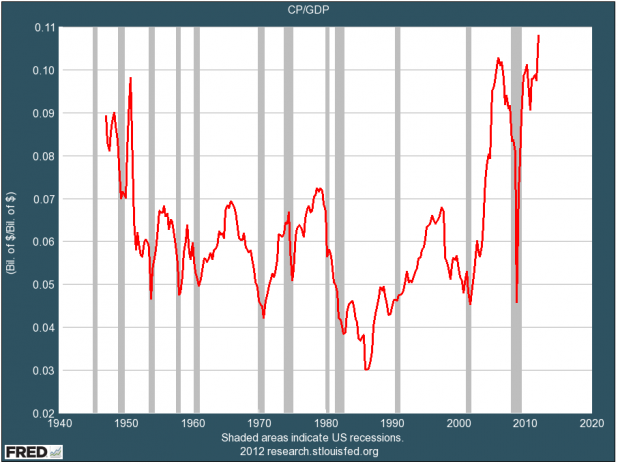 2) Wages as a percent of the economy are at an all-time low. This is both cause and effect. One reason companies are so profitable is that they're paying employees less than they ever have as a share of GDP. And that, in turn, is one reason the economy is so weak: Those "wages" are other companies' revenue.
A system currently structured to produce inequality. But what about inequality BEFORE the crisis?
Aye there's the rub. A country already horrendously unequal goes through a crisis where the rich bail themselves out and are now profiting more as wages shrink. Feudalism is back and if you can't see the chains you just aren't looking.

Occupy.