Hi again beer lovers! Happy Friday!
In my occasional series showing off my beer decorations, here are some of the steins.
In the summertime, Germans love to drink their beer outside. This resulted in the invention of mugs with lids, to prevent entry of falling leaves and inquisitive insects. But most of us use these heavy clumsy things only for decoration.
I have a couple I bought in Munich, which you'll see some other time. These 3 are some of the gifts I've received from a beer-drinking buddy, and were made for and sold by Anheuser-Busch (made somewhere cheaper than USA, needless to say).
This is titled "The Mirror of Truth", and some kind of Greek goddess is discovering Budweiser. She should try again.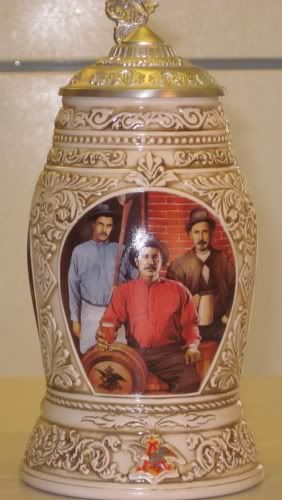 I guess these guys are supposed to be brewery workers.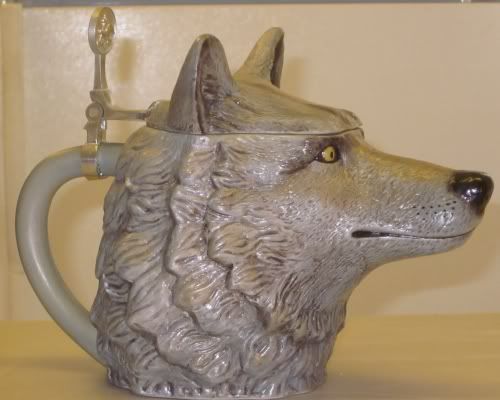 A lot of people think the wolf's head is kind of creepy.
What are you drinking? What are you drinking it out of?