I was a strong supporter of Ron Barber for the CD8 special election. Ron Barber was the perfect choice for the remainder of Gabby's elected term in office. And compared to Teabagger Jesse Kelly, it was an incredibly easy choice. I was here with my fellow Baja Arizona Kossacks liveblogging on election night, cheering Barber's strong victory. But challenging Barber in the August 28 primary for a full term in the new Congressional District 2 is State Legislator Dr. Matt Heinz. I was leaning toward Dr. Matt Heinz in that race, he is a more progressive choice, a stronger voice for Democratic ideals. Now Ron Barber has made my choice much easier in just his first two votes as a member of Congress: I strongly support Matt Heinz as the better choice in the CD2 Democratic primary.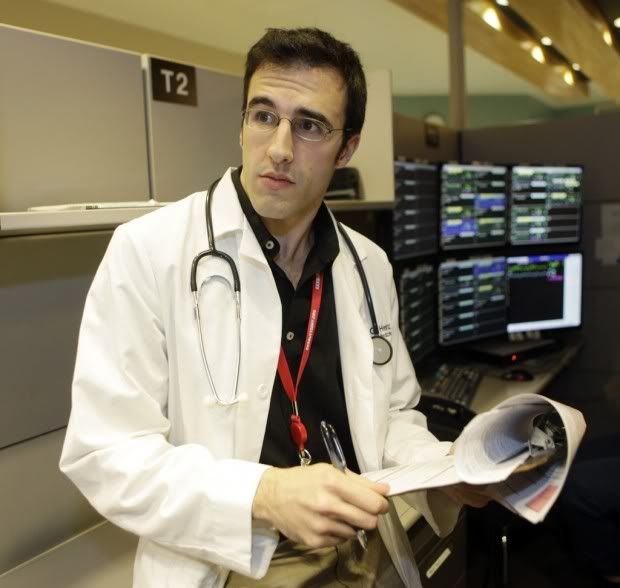 I think Gabby Giffords was the best Representative in Congress I've ever had. She didn't always vote the way I preferred, but I always respected her, and she always carefully and thoughtfully explained her decision. And nor do I expect a Representative to always tow the party line - no one is right 100% of the time; independence and independent thinking and decision making are excellent qualities in an elected official. I didn't like Barber's first vote in Congress to side with the Republicans in waving environmental rules & regulations for the Border Patrol within 100 miles of the border. The cities of Tucson, Benson, Sierra Vista, and several others - not to mention border cities of Nogales and Douglas - are within 100 miles of the border. Over one and a half million Arizonans live within 100 miles of the border! And the waiver of environmental laws - including the Arizona Wilderness Act - is not needed.
And I also don't I respect Barber's vote. His explanation? "This legislation is far from perfect and I will work to make changes as it moves through the process". Translation: Yeah, it's a boneheaded bill, but an easy one for me to support and claim the cherished "bipartisanship". And no, Mr. Barber, you don't get to "make changes as it moves through the process". It's a done deal, with your vote it's passed the House and on it's way to the Senate. Here's what Matt Heinz has to say on this issue:
I would have voted no because it disregards the advice of agents who work in the field. In a report released by the Government Accountability Office, 22 of 26 Border Patrol Agents-in-Charge agreed "federal land management laws had no impact on the overall security status of their jurisdiction." Without addressing actual problems, proponents of the bill use border security for political gain by undermining valuable interagency cooperation efforts while putting our environment and historical sites at risk.
No, Mr. Barber, I didn't like you vote on that, but I can just grumble and move on. But your vote to hold Attorney General Eric Holder in civil contempt is irresponsible, indefensible, and well, contemptible.You tried to have it both ways, voting against criminal contempt, but for civil contempt – which allows the Republican House to pursue this political circus through the courts. You are the only one of 435 members of Congress who voted for one and not the other. 17 Democrats and all but 2 Republicans voted for criminal contempt. 17 Democrats – and YOU – and all but 2 Republicans voted for civil contempt. And in your statement attempting to justify your vote you even admitted:
I am equally disturbed that the 16-month investigation conducted by the House Committee on Oversight and Government Reform appeared to be a partisan undertaking, in which requests by minority members for witnesses and hearings were rejected.
You even acknowledge Issa's political circus as a "partisan undertaking", but voted to let them to pursue it???? Sorry Mr. Barber, your political pandering to try to appear "bipartisan" doesn't cut it.
Here's what Matt Heinz had to say about your vote
:
"We need to put politics aside and confront the root of the gun smuggling problem. We should be creating a clear federal mandate to crack down on gun trafficking that funnels thousands of weapons daily to violent drug cartels. This political distraction is exacerbating the problem - while the ATF has been under political attack, gun seizures in Arizona have dropped by 90 percent.

This is a politically motivated vote that will go nowhere. Barber is endorsing this distraction and inaction instead of working toward real solutions to ensure what he claims to be his top priority, actual border security.

In regards to findings in the investigation, even Congressman Darrell Issa (R-Calif.) admitted that the White House had nothing to do with this scandal; attacking the Attorney General Holder as an agent of the White House is unacceptable political posturing".
Some actual leadership on the issue, instead of vote pandering. How refreshing. And here's
Matt's views on the recent Supreme Court decision regarding SB1070
:
"Today, the Supreme Court rendered a decision on Arizona v. United States to reaffirm the federal government's role as primary enforcer of immigration policy. Thankfully, this decision prevents states from creating their own immigration policies in violation of the constitution while recognizing the need for cooperation between state and federal authorities in the enforcement of existing, constitutionally sound laws. Unfortunately, a portion of the law remains which continues to threaten the rights and liberties of our citizens and legal residents.

I oppose SB 1070's reckless threat to the civil rights and liberties of my constituents and fellow Americans. "Arizonans should take advantage of the Supreme Court's affirmation of our right to coordinate with federal agencies in enforcing immigration laws while respecting the ultimate authority of the federal government".
You can read more of Matt's positions on the issues at
HeinzForCongress.com
.
Ron Barber was the perfect choice for the remainder of Gabby's elected term in office, and I'm very glad he won. But Democrats - and Independents who wish to participate in the Democratic primary by choosing a Democratic ballot - have a clear choice of who will best represent our values and ideals in a full term for Congress in the Congressional District 2. The better choice is Dr. Matt Heinz.