Welcome! "What's Happenin'?" is a casual community diary (a daily series, 8:30 AM Eastern on weekdays, 10 AM on weekends and holidays) where we hang out and talk about the goings on here and everywhere.
We welcome links to your writings here on dkos or elsewhere, posts of pictures, music, news, etc.
Just about anything goes, but attacks and pie fights are not welcome here. This is a community diary and a friendly, peaceful, supportive place for people to interact.
Everyone who wants to join in peaceful interaction is very welcome here.
---
Good Morning!
June, 2012. Photo credit: joanneleon
You can't depend on your eyes when your imagination is out of focus.

~Mark Twain
---


Drop in
any time
day or night
to say hello.

---
News
One arrest on Saturday night after the police instigated trouble. Last night, there were 27 arrests including two livestreamers who were, based on the video and witnesses, arrested for no reason at all. There were reports that all the arrests were "summary" which, I am told, means that they are minor things that you would normally only be issued a ticket for. I don't see any stories on the corporate news about these most recent arrests yet. We did travel over to Philadelphia yesterday to hang out with the occupiers for awhile. It was peaceful. As usual. When trouble starts, it's usually the police who start it.
The guy who was arrested on Saturday night was roughed up by the police, according to various occupiers I heard talking about it. And he was charged with aggravated assault. I don't know if he fought back, but it was not unusual in NYC for the NYPD to charge an occupier with assault after they beat the occupier up and the protester did nothing. I have heard many people on this blog say that this is not unusual, that many police do that.
One of the streamers who was arrested is @jessehadden from Portland. I've been listening to/watching his stream on and off since early Saturday. You could not find a nicer, more pleasant and mild mannered guy than Jesse. Occupiers on other livestreams tonight claim that Jesse was doing nothing wrong when he was arrested tonight by PPD.
Occupy supporters open a five-day protest

Several hundred protesters with the Occupy movement gathered at Independence Mall on Saturday for the first of a planned five-day event to run parallel to the city's Fourth of July festivities, with authorities on guard given the absence of a permit allowing the group to set up an encampment.

[ ... ]
Told also that they could not set up a card table to distribute literature on the Market Street sidewalk without a permit, protesters held out a "people's permit" that they had drafted.

One person shouted, "I also have one! It's called the Constitution of the United States of America," and read the First Amendment aloud.

They removed the table.
Look at the name of the Philadelphia PD's bike police (positioning themselves behind the march which was about to start yesterday).
Occupy's National Gathering: Seize the Moment!
Corporate media coverage of the Occupy movement is totally unsurprising. It follows a long-established pattern for coverage of protest movements going back at least to the early days of the post-World War II civil rights movement. Protest news is conventionally about the protest and protesters, not the target of the protest. Once a protest is no longer new, it is not deemed "newsworthy" by the commercial mass media unless the protesters are wildly or violently expressive, or unless a massive turnout suggests growing movement momentum. Dramatic conflict, potent imagery, and compelling personalities are the watchwords of TV news --think of the endless political scandals and media celebrity fixations, as well as police-protester clashes, that bombard us via the tube. As the national press competes for image-saturated reader attention, these characteristics of mainstream news have spread throughout the culture, and they have a great deal to do with how the wider public views protests.

[ ... ]

The 99% symbol of Occupy Wall Street brilliantly communicated precisely the kind of symbol that can and did reach the rest of America. Continued media visibility is important for Occupy's future as a way of keeping Occupy issues in the public eye and potentially reaching wider audiences. Thus nonviolent mass actions --for example, sit-ins blocking the eviction of people from foreclosed homes-- would continue to link Occupy sympathetically with victims of the very institutions that created our current economic recession, and most people outside the 1% know someone who has had their home foreclosed. I would argue, too, that the time is right for a sustained campaign of nonviolent civil disobedience on the steps of the Supreme Court, another institution heavily implicated in the recent theft of democracy.
Where did the 99% Working Group spinoff get the money to rent space at the Philadelphia Convention Center? I have to say that the press is doing a pretty good job of making it clear that the spinoff group is not endorsed by Occupy.
National Occupy gathering set for July 4 in Philly

Larry Swetman, a member of Occupy Philadelphia, said the conference will feature teach-ins, workshops, and protests, including one in which participants will march to the Comcast Center. On the fourth day, Swetman said, protesters will come up with a list of priorities and goals that will likely cover a broad range of issues including health care and housing. Ultimately, a group of protesters plans to lead a 99-mile march to Wall Street on July 5.

Swetman expects about 1,500 people, with some coming in caravans from all over the country, including Los Angeles, San Francisco, Seattle, Atlanta, Miami and Chicago.

[ ... ]

The second, smaller conference, dubbed "Continental Congress 2.0", is being planned at the Pennsylvania Convention Center from July 2 to July 4. That conference isn't endorsed by Occupy Wall Street. Organized by The 99% Working Group, it's expected to draw around 150 delegates from across the country, said Robert Manning, of Pinole, Calif., one of the organizers.

The group will develop a list of grievances that they plan to take to legislators, presidential candidates and Supreme Court justices in Washington. They plan to march to Independence Hall on July 4, Manning said.
How Wall Street Scams Counties Into Bankruptcy

Lord knows we've had more than enough scandals ginned up by Wall Street over the years, and the message that banking executives proclaim after each is: "Don't worry, we've learned that lesson, and it will never happen again."

Which is how we got to the recent spectacle of Jamie Dimon, the chief executive officer of JPMorgan Chase & Co. (JPM), testifying twice before Congress that although the bank's chief investment office was taking huge proprietary risks with some $350 billion of its depositors money -- and lost $3 billion (and counting) by making a bunch of risky bets on an obscure, thinly traded derivatives contract -- everything is now fine and dandy because the unjustifiable gambling has been stopped dead in its tracks.

[ ... ]

We are told repeatedly that when Wall Street's deeply flawed incentive system leads to one bad outcome after another, year after year, it will never happen again. Yet it does. And you can add this vital business to the list: The way state and local government officials hire Wall Street firms to raise the billions of dollars their municipalities need to build schools, hospitals, airports and sewers, and provide other essential services.
I'll send this to my son, who is a member of the Class of 2012. His graduation day was held last week, during the last heat wave. We're having another heat wave already. It was reported that for the kids sitting on the field in the full sun in their caps and gowns, the heat index would have been something like 120 degrees. It wasn't much better for those of us in the bleachers than on the field. They did have a sort of simulcast indoors in the theater and my sister and I went indoors after awhile. When I was in the convenience store a couple of days later, the cashier stopped me and asked me how it went and told me that the EMTs were in the store that night. They told her that forty-three people were treated on site for problems related to the heat, and in the paper they reported that three people were hospitalized with heart related problems.
A sign of the times? This is in the mid Atlantic states too. We're not in Arizona or Georgia.
And You Thought It Would Be Easy? Graduating the Class of 2012 Onto Our Overheated Planet
[Note: No one invited me to give this graduation speech. It was concocted freely in the campus of my mind and it's meant for the rest of us in the class of 2012.]

As so many Americans have noticed, this was a spring for the record books just about everywhere in the continental United States. And keep in mind that at the moment we also seem to be making a beeline for a potentially record-setting summer, the months of your job hunt for a future, and maybe the hottest year in American history as well.

And records or no, this year is no anomaly. Look at a temperature map of the United States, 1970-2011, and every state -- every single state -- is, on average, hotter now than it was four decades ago. Imagine that.

And now, imagine this.

If climate change is the main culprit and the burning of fossil fuels is threatening to turn Hell, which you were once supposed to visit after death for your sins, into a pit stop on planet Earth, and if you want to do something about it, brace yourself. What you're up against is the power of the richest, most profitable corporations in history at a time when the sky's the limit, not just for carbon dioxide, but for the infusion of private and corporate money into what we once called democratic (with a small "d") politics.

In other words, the giant energy corporations that rake in tens of billions of dollars every quarter and whose lifeblood is the burning of fossil fuels are essentially capable of buying more or less anything they want in Washington. That includes continuing massive subsidies -- via "your" Congress (via your tax dollars) -- of their unbelievably profitable operations.
Exit polls show Enrique Peña Nieto winning Mexico's presidency

MEXICO CITY — Millions of Mexicans voted Sunday to restore to power the once-authoritarian party they dumped 12 years ago, exit polls showed, while also delivering a harsh rebuke to a government that advanced democratic rule but also saw the country plunge into grisly violence.

Enrique Peña Nieto, the telegenic candidate for the Institutional Revolutionary Party, or PRI, was ahead in Sunday's vote by as much as 11 percentage points, according to exit surveys conducted by pollsters and Mexican media. His campaign director, Luis Videgaray, claimed victory within minutes of polls closing.
Michael Phelps takes another win over Ryan Lochte

Phelps qualified for his fifth individual event by winning the 100-meter butterfly, keeping him on track to compete in the same eight events, including relays, in which he won gold in Beijing four years ago.

"It shows that I can do an event program like this at a high level again," Phelps said. "I think we were struggling over the last couple of years doing one event at this level."
Why doesn't this happen in the U.S. of A.? And we need more than an October surprise arrest of a token bankster.
Libor scandal: Barclays investors demand removal of Bob Diamond and Marcus Agius
Two of Barclays' leading shareholders have demanded the removal of Bob Diamond, the chief executive, and Marcus Agius, its chairman, as the firestorm surrounding the bank intensifies.

The Government is also setting out a series of measures designed to clean up the image of the banking industry, including a consultation on making it possible to criminally prosecute bankers for wrongdoing.

[ ... ]

One top 20 shareholder at one of the major London investors told The Sunday Telegraph: "In recent years the board, including the chairman, appear to have acted as agents of the executive, rather than the top governing body. The chairman and the chief executive need to be replaced."

The investor, a respected name in the City of London who asked not to be identified, dismissed suggestions that Mr Diamond is required to lead the bank out of its current problems, saying: "No one is irreplaceable. My view is it's necessary to take a very hard line. I would have thought the chairman should go immediately - he's been there long enough and then the board could decide what to do with Diamond."
Another blue=on=green attack.
Gunman in Afghan police uniform kills three Nato troops
A gunman wearing an Afghan police uniform has killed three Nato staff in the south of the country, the coalition has said.

More than 20 foreign personnel have been killed in so-called rogue shootings this year.

Observers say this has eroded morale among foreign forces.

"An individual wearing an Afghan National Civil Order Police uniform turned his weapon against International Security Assistance Force service members in southern Afghanistan today, killing three service members," Isaf, Nato's force in the country, said in a statement on Sunday.
News organization in Pakistan reporting that the issue of supply routes and apologies has been settled.
NatoLOCK unlocked, at last?

ISLAMABAD - For second time in less than a week, Isaf Commander John Allen landed in Pakistan to help break impasse on restoration of Nato supplies, and sources said the two sides had finally reached at an agreement.Sources informed The Nation that Gen Allen landed at the Chaklala Airbase and drove straight to General Headquarters (GHQs) in Rawalpindi where he had a brief meeting with Chief of Army Staff Gen Ashfaq Parvez Kayani and then he moved to US Embassy in Islamabad.Later at night, the commander of International Security Assistance Force (Isaf), along with Deputy Secretary of State Thomas R Nides and US Ambassador to Pakistan Cameron Munter, held a meeting with Federal Minister for Foreign Affairs Ms Hina Rabbani Khar, Federal Minister for Finance Dr Abdul Hafeez Shaikh and Army Chief Gen Kayani.In that meeting at Ms Hina's residence in Minister's Enclave, the two sides took to finalising the nitty-gritty of a proposed agreement for reopening of the Nato supplies and other contentious matters between the two states, sources said. They said a breakthrough was almost achieved as nearly all the contentious issues were properly addressed to the mutual acceptance of both the sides.They said, as per the agreement, the US would come up with something near apology on Salala checkpost attack, which had resulted in the martyrdom of 24 Pakistan Army personnel. Also, the US would announce immediate release of payments under CSF (coalition support fund), placed under bar after the standoff following Salala episode in November last.
Scoop, a news organization in New Zealand, gives their take on the war in Syria, which they call a NATO proxy war.
NATO Proxies On War Footing on Eve of Syrian 'Peace Summit'

The NATO-backed covert aggression against Syria could be reaching a tipping point for all-out war involving state forces. That should be no surprise. For the past 16 months, NATO and its regional proxies have been steadily increasing the violence and turmoil inside and outside Syria, while the Western corporate-controlled media maintain the ridiculous fiction that the bloody chaos is largely due to the government forces of President Bashar Al Assad cracking down on "peaceful protesters".

Ironically, the crisis is culminating at the same time that the United Nations convenes an emergency summit on Syria in Geneva this weekend. The meeting, which is ostensibly aimed at "reviving the Kofi Annan peace plan", will be attended by the five permanent members of the UN security council and other "invited" regional states. The irony is that leading NATO members, the US, Britain and France, as well as their Turkish and Arab allies who will also be attending the crisis conference, are the very parties that have deliberately created the precipice for all-out war in the Middle East.

As dignitaries fly into Geneva to "salvage peace in Syria", there is a lockstep military build-up on the northern and southern flanks of Syria underway, with news that Turkey has dispatched battlefield tanks, missile batteries and heavy artillery to its Syrian border, while to the south Saudi Arabia has announced that its military forces have been put on a "state of high alert".
Panetta downplays military buildup on Turkey-Syria border

"I wouldn't read too much into [those] movements," Panetta told reporters at the Pentagon, noting that Turkish forces continually maintained forces along its border with Syria.

[ ... ]

Secretary of State Hilary Clinton is set to meet with representatives from Britain, China, France, Russia and Turkey in Geneva on Saturday to discuss the growing crisis in Syria.

On Friday, she met with Russia's foreign minister, Sergei Lavrov to try and convince Moscow to back ongoing U.S.-led diplomatic efforts to remove Syrian president Bashar Assad from power.
Syria crisis: Geneva talks on Syria sound death knell for Assad regime

UK and French foreign ministers confirm there is no place for President Bashar al-Assad in transitional Syrian government

The Geneva meeting ended amid reports of fresh violence in Syria, including claims that government forces had overrun Douma city, which has been under siege for several weeks.

Clinton said the conditions set out in the statement offered the best chance of a transition to a democratic post-Assad period, including free elections. She added that the US would meet next week with Syria's divided opposition to try to forge unity between them in line with the Kofi Annan principles.
Militiamen attack Libya election commission
CAIRO (AP) – Libyan protesters and militiamen stormed the headquarters of the election commission in the eastern city of Benghazi on Sunday, setting voting slips on fire, a militia commander said, a week before the country holds its first general election in nearly five decades.

[ ... ]

In Benghazi, where the revolt that unseated longtime ruler Moammar Gadhafi began last year, Fadallah Haroun, commander of a former rebel militia, said he joined protesters in the attack on the election commission. This came after the ruling transitional council in Tripoli turned down demands to give the east an equal share of seats in the assembly. He said that two other cities in eastern Libya have witnessed similar incidents.

"We want justice," Haroun said. "We lost tens of thousands of martyrs because we want a state built on justice, law and equal rights."
Sanctions on Iran went into full force this past weekend.
Iran-Oil Sanctions Risk Biggest OPEC Export Loss Since Libya

"These are the toughest measures the EU has adopted against Iran to date," U.K. Foreign Secretary William Hague said yesterday in a statement. "It is in the power of the Iranian leadership to end Iran's current isolation, but unless they change course, the pressure will only increase."

The EU ban on insurance for ships carrying Iranian oil affects 95 percent of the world's tankers because they're covered by the 13 members of the London-based International Group of P&I Clubs, which is adhering to the EU rule.

In an effort to retain an important Asian customer, Iran offered to supply oil to South Korea using its own tankers, a government official in Seoul said June 29, asking not to be identified because the matter is confidential.

Complementing the European sanctions, a U.S. law enacted Dec. 31 cuts off international banks from the U.S. financial system if they settle oil trades with Iran. The U.S. rule gave importing nations, including China, India and Japan, until June 28 to demonstrate they had "significantly reduced" their purchases of Iranian oil in order to qualify for exemptions.
Instead of asking where the protests are happening, it would be easier to ask where they are not happening.
Hong Kong leader sworn in as protests swell
Leung Chun-ying inaugurated as chief executive, as tens of thousands stage annual pro-democracy protest.

Hong Kong's new Beijing-backed leader has been sworn in amid rising public discontent over widening inequality and lack of full democracy in the semi-autonomous southern Chinese financial centre.

Tens of thousands of people are expected to take to the streets later on Sunday in an annual protest that is an occasion for ordinary people to air their grievances over a range of issues.

[ ... ]

A demonstrator who tried to interrupt Hu as he began his address was bundled away by security officials.

The man, one of the guests invited to the inauguration, waved a small flag and yelled slogans calling for China's leaders to reverse their condemnation of the brutal June 4, 1989 crackdown on protesters in Tiananmen Square.
Protests in Japan as nuclear reactor restarts
Dozens of people protest against decision to bring back online one of the Ohi nuclear plant's reactors in western Japan.

Dozens of protesters in Japan have shouted and danced at the gate of a nuclear power plant after it restarted, the first to go back online since the country shut down all of its reactors for safety checks following the Fukushima nuclear disaster.

Ohi nuclear plant's reactor No 3, in the western Fukui Prefecture, returned to operation on Sunday evening despite a deep division in public opinion.

[ ... ]

Crowds of tens of thousands of people had gathered on Friday evening around Noda's official residence, chanting, "Saikado hantai," or "No to nuclear restarts."

[ ... ]

A demonstration in Tokyo protesting against the restart and demanding Noda resign was planned in a major park on Sunday.

[ ... ]

Although initially ignored by mainstream local media, demonstrations across the country have grown as word spread through social media.
---
Blog Posts of Interest
D.C. Still Unprepared for a Severe Thunderstorm, Despite Billions in So-Called "Homeland Security." on DailyKos by Jesselyn Radack
LGBT youth and juvenile justice on DailyKos by rserven
The mafia has nothing on Wall Street banks on DailyKos by gjohnsit
Thoughts ahead of Independence Day: A patriot is a rebel, not a bootlicker on DailyKos by Meteor Blades
---
---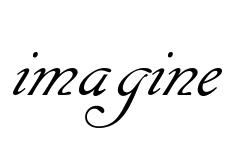 Imagine… an exciting new independent blog and news site with a focus on a better future, waging peace, battling ignorance and greed.

"Peace is not something you wish for; It's something you make, something you do , something you are, and something you give away." ― John Lennon