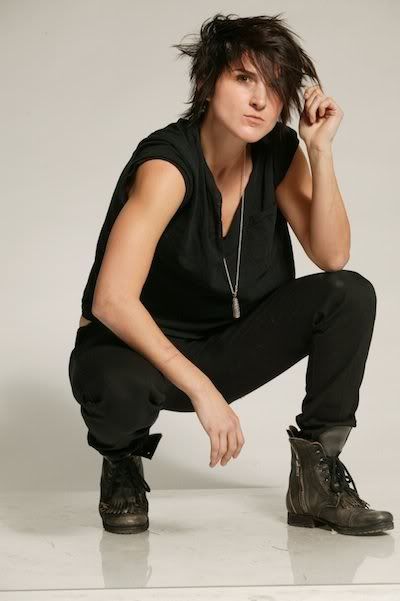 I usually cringe when I see or hear someone defining transgender by the "woman born in a man's body" or "man born in a woman's body" trope. I only got one body, so it couldn't be the wrong one. My point is that it is my body and I should have freedom to adapt it to who I am.
Lauren Lubin, a former basketball player for the University of Colorado, has a different take on personal identity. Lauren is embarking on a transition from female to neutral.
Lauren is also documenting the process, in Gender Blender: A Movie about Third Gender.
I am Third Gender.

I exist outside of the definition of gender. This is my story.
Even as a kid, it seemed weird to me that people were either male or female," Lubin said. "My body was female but my mind was both male and female. I'm neutral and I fit into this unlabeled, unrecognized third gender.

--Lauren Lubin
There has been some media reaction.
Lauren Lubin is breaking the mold. The filmmaker and former Division I basketball player has decided to document her transition from being a woman to becoming a member of the "third gender," which she defines as being gender neutral.
When Chicago native Lauren Lubin made the decision of a lifetime to transition from female to neutrois, "an identity used by individuals who feel they fall outside the gender binary (of male and female) and who wish to minimize their birth gender markers," by becoming a "third gender," she had no idea that she would take on the role of producer in her own documentary, starring Lubin. But now, at 27, she's doing just that. Gender Blender is a film that will take audiences through the tender process that Lubin has decided to share with the world, to become her true self.

--Curve
You can help finance this project.
All supporters will receive a newsletter keeping them updated about the progress of the movie and for at least $10, get to download a copy of the film when it is released.
The Kickstarter site also has a "trailer".