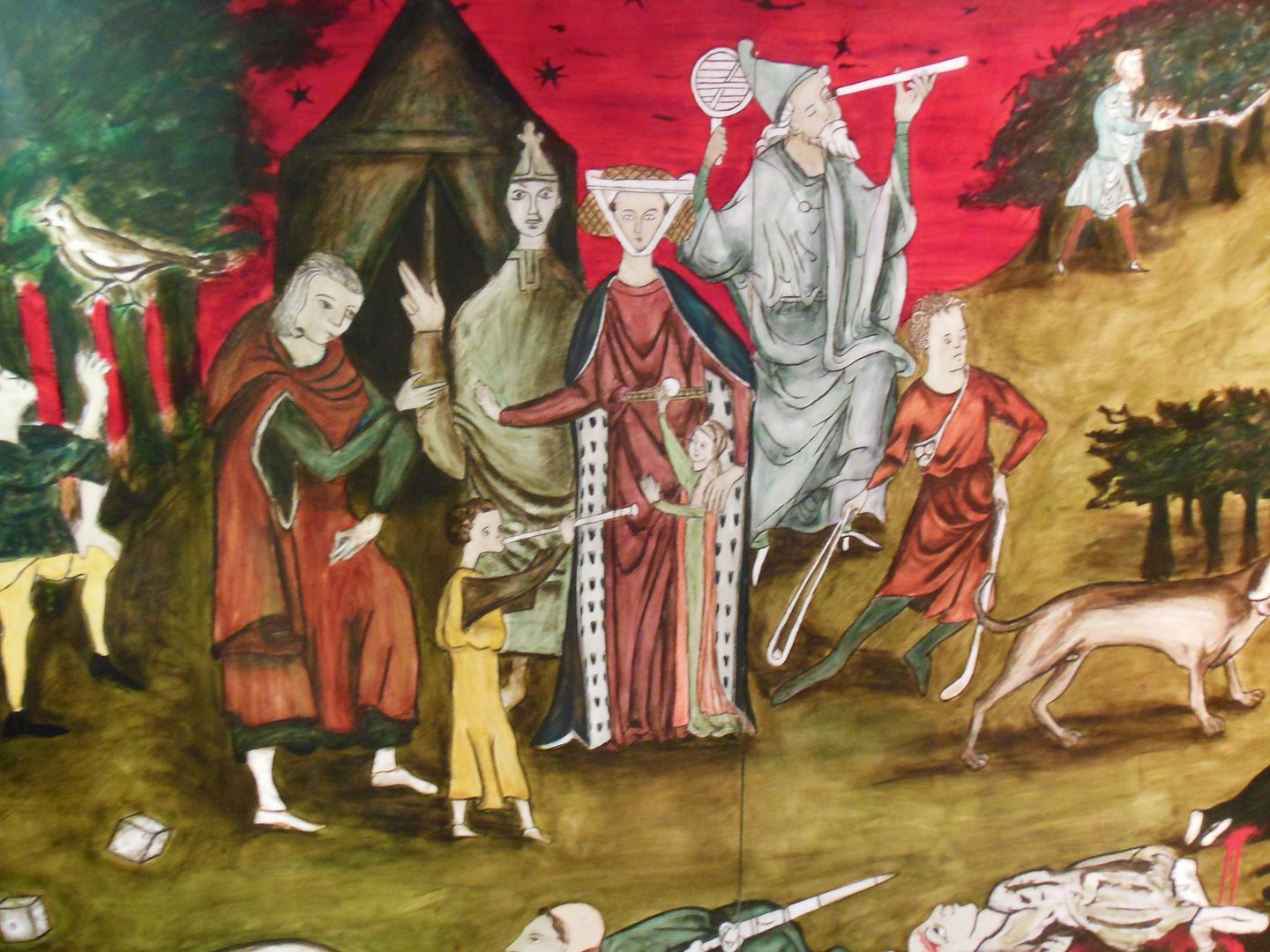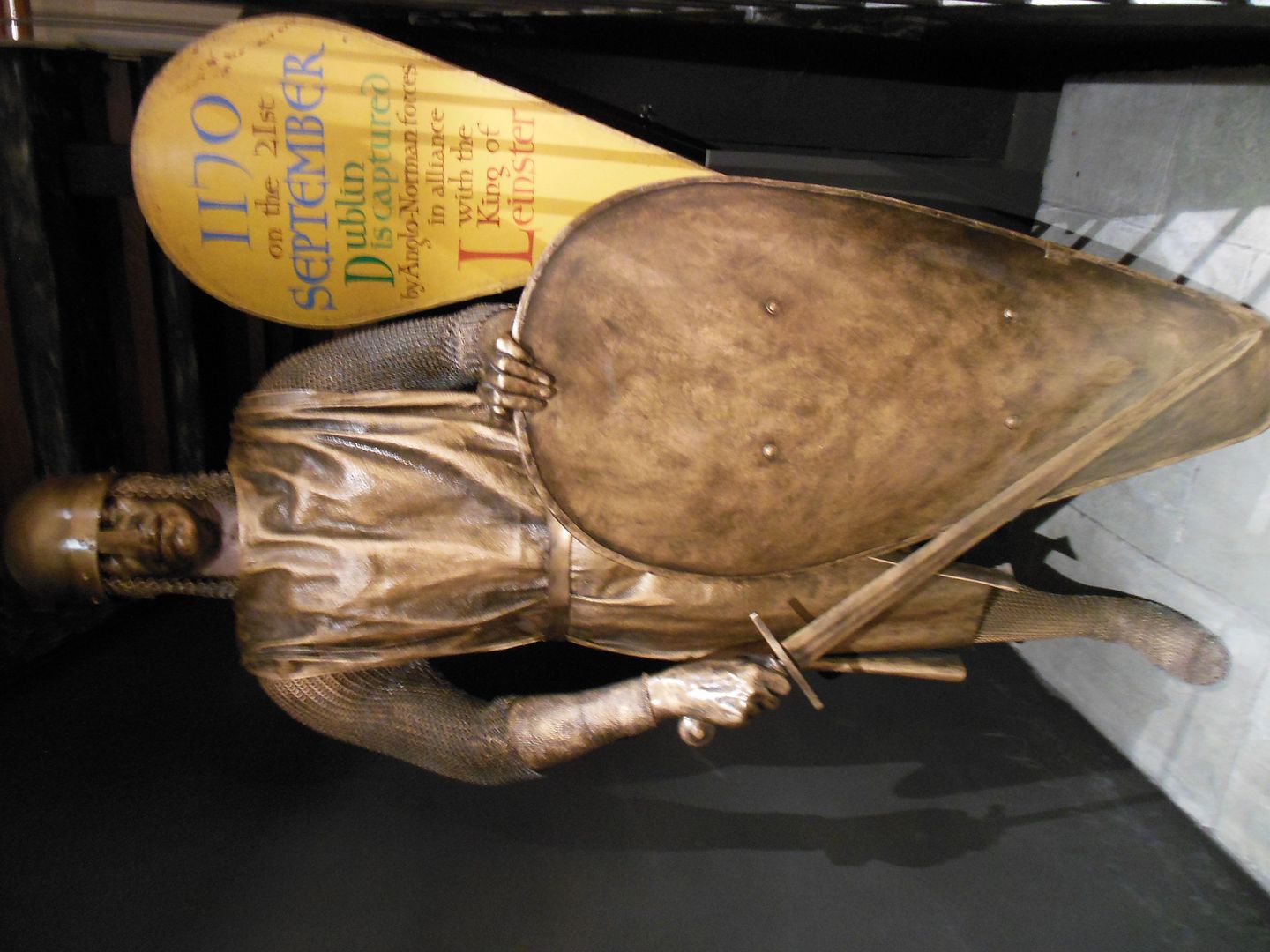 Medieval Ireland dates from 1169 with the arrival of the Anglo-Normans and ends by 1600 with strong English rule. Medieval Ireland is characterized by the construction of both earth-and-timber and mortared stone castles.
In Dublin today, the interpretive center/museum Dublinia devotes one entire floor to an explanation and interpretation of Medieval Dublin. The photographs in this diary are from the displays at Dublinia.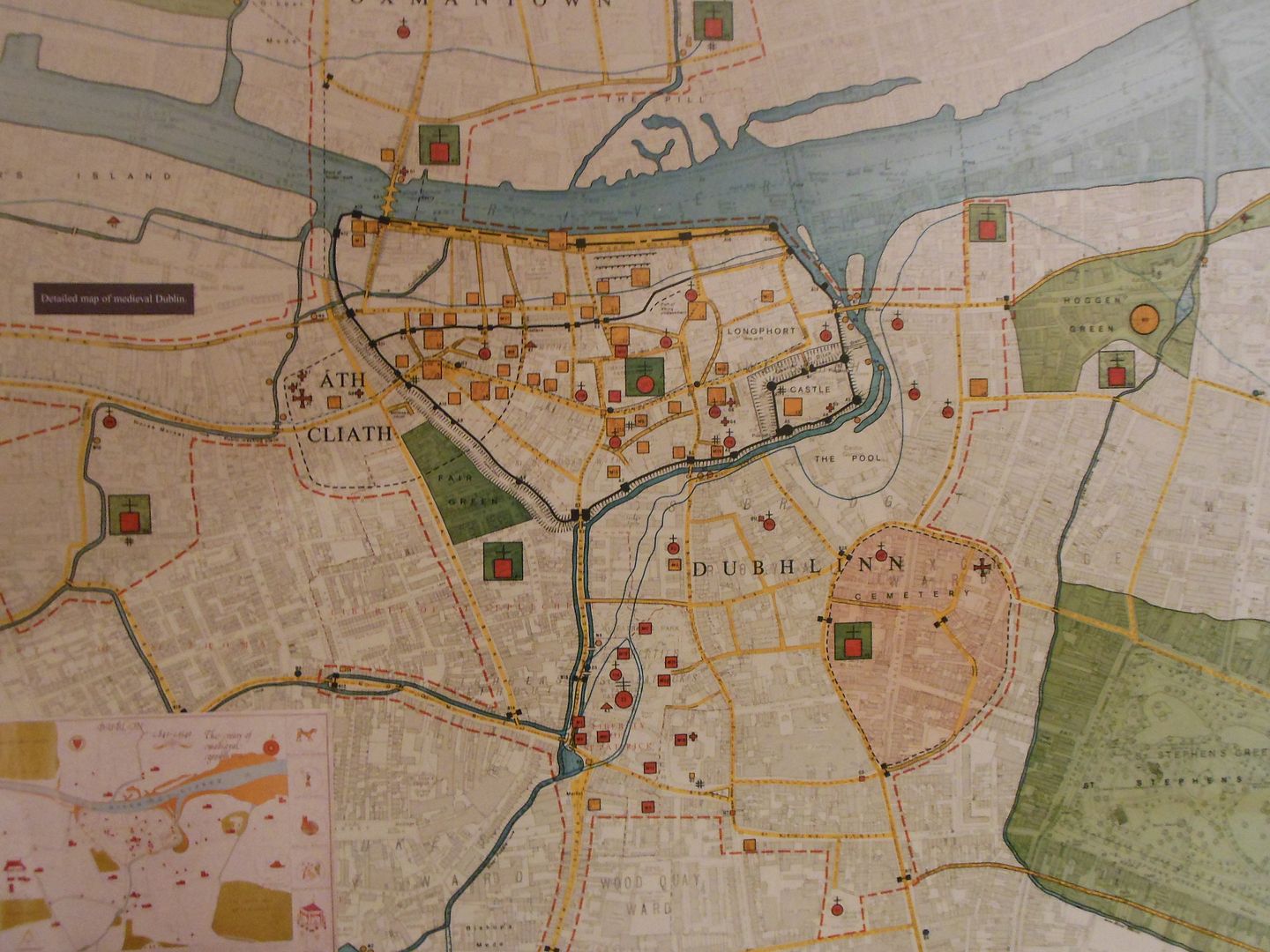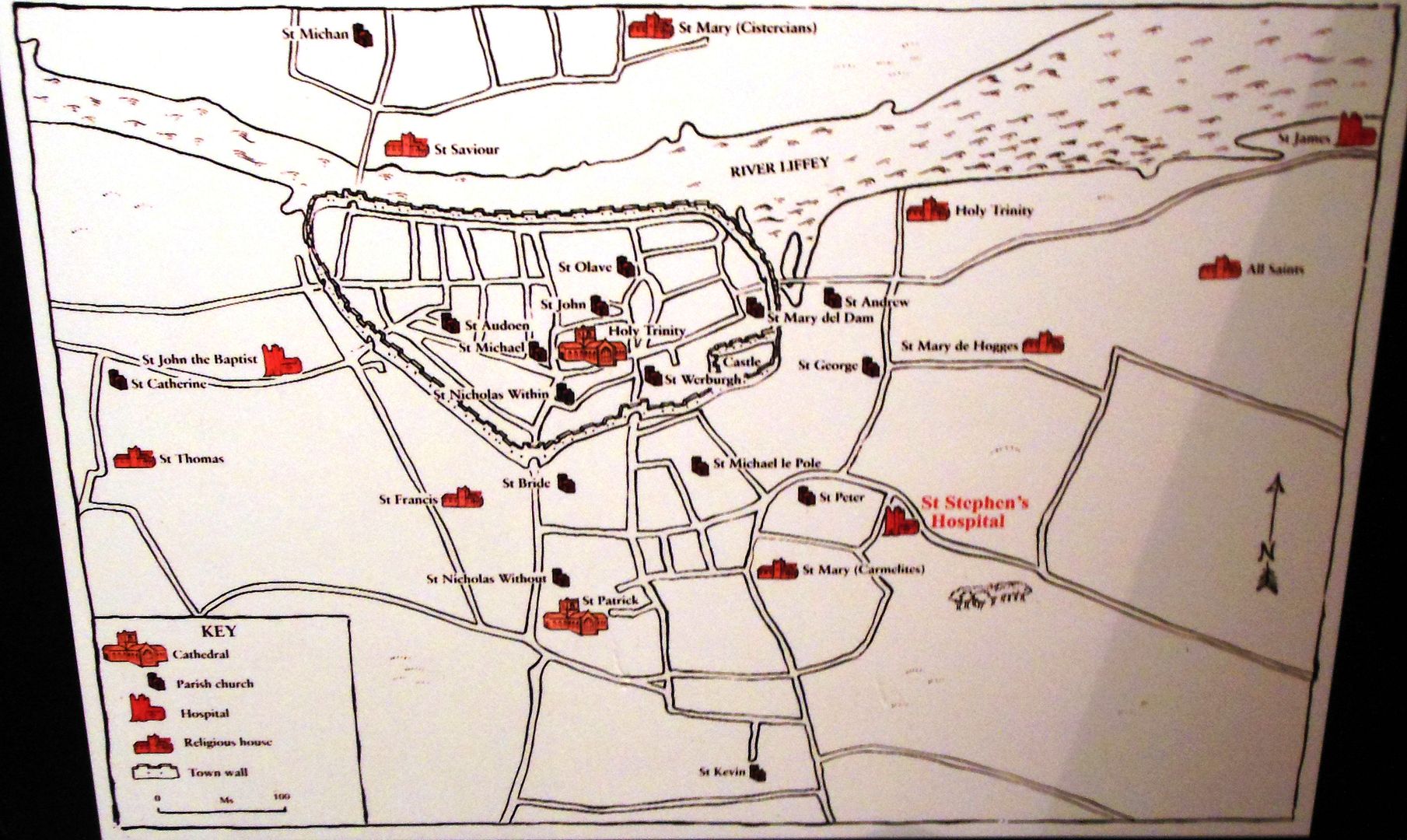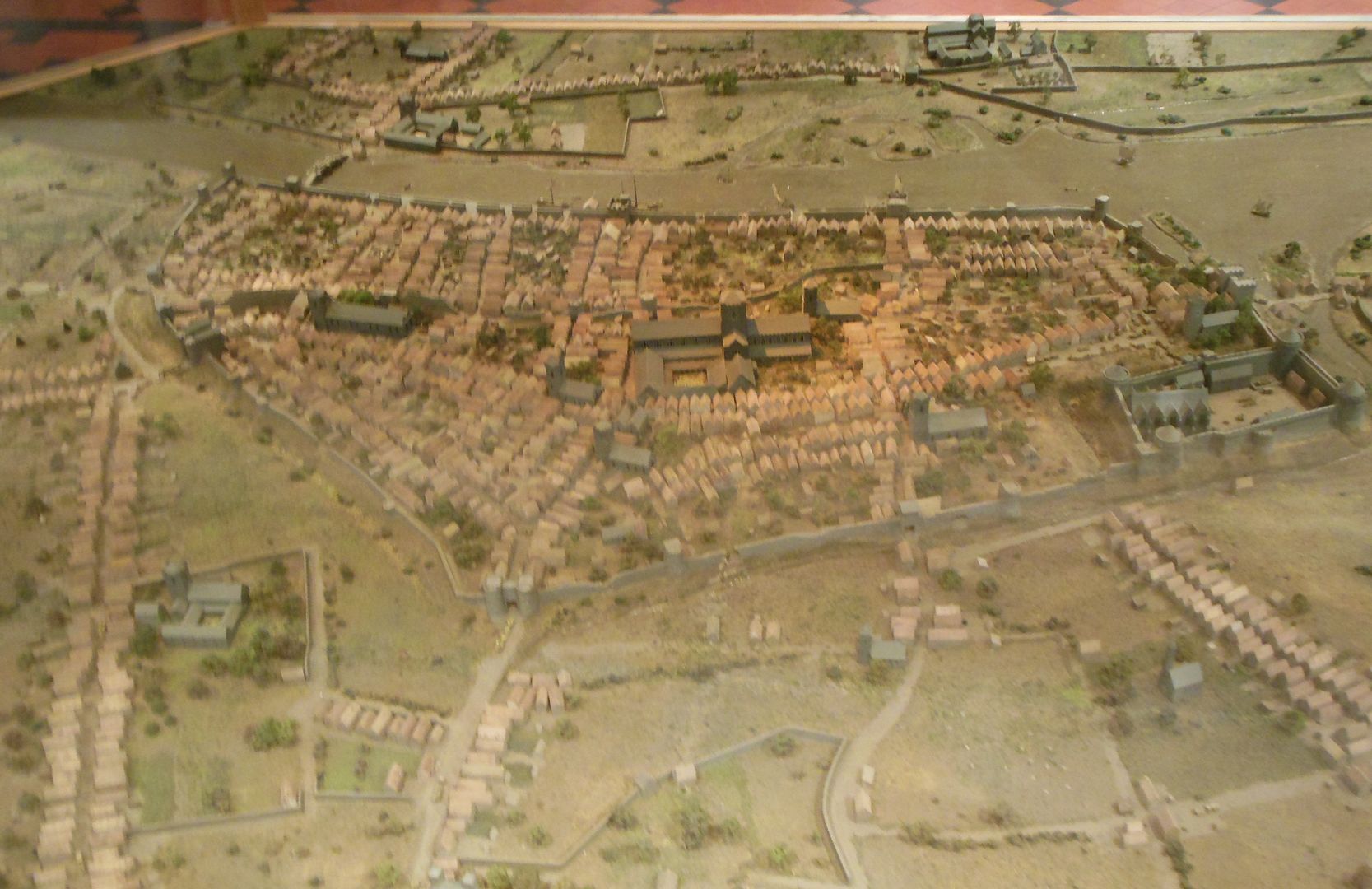 The model of medieval Dublin displayed at Dublinia is shown above. The stone walls enclose an area of about 18 hectares (44 acres).