As a Democrat, I have spent my life marveling at why ordinary people would vote for a Republican. But I must admit, never has supporting the GOP been so unbelievable to me as it is today. I can't begin to talk about all the reasons why, but one of the most important reasons is that voting for the Republican Party goes against plain, old common sense. The fact is, when it comes to running the government, Democrats are demonstrably more competent than Republicans. I say we can paint the GOP for what is really is: incompetent extremists.
So I want to talk about it in plain, understandable language that you can use when chatting around the water cooler, be it real or cyber.
There's more below the double gnocchi, but first a word from our sponsor:
Top Comments recognizes the previous day's Top Mojo and Top Photos and strives to promote each day's outstanding comments through nominations made by Kossacks like you. Please send us the comments you'd like to nominate (but not your own) either by email to topcomments@gmail.com or by our KosMail message board before 9:30pm ET. Just click on the Spinning Top™ to make a submission.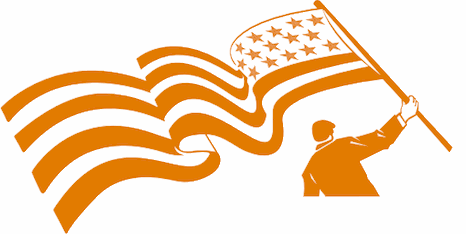 Make sure that you include the direct link to the comment (the URL), which is available by clicking on that comment's date/time. Please let us know your Daily Kos user name if you use email so we can credit you properly. If you send a writeup with the link, we can include that as well. The diarist reserves the right to edit all content.
Republican Government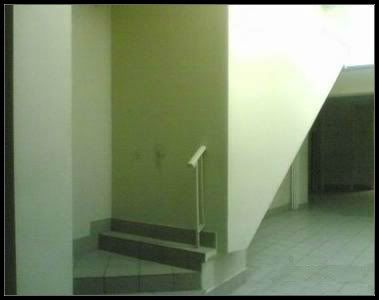 The Iraq War has to be one of the dumbest moves we ever made. Even if you think Bush wasn't deliberately lying, we supposedly started the war because of weapons of mass destruction. But there weren't any! We sent 130,000 ground troops to a Middle Eastern Muslim country; it cost us a trillion dollars and the lives of over 4500 soldiers, not to mention the tens of thousands who are wounded and traumatized. And all for something that didn't even exist! Never mind politics, that's just plain old incompetence.
And not only that, they were wrong about everything. They said the war would pay for itself. They said we'd be greeted as liberators. They thought the mission was accomplished after three months. They didn't have a clue what they were doing! Thank goodness we're out of that mess now.
And speaking of incompetence, the Republicans are good at it. Look at Bin Laden. First of all, they have a memo in their hands a month before 9/11 saying Bin Laden is going to attack, and they don't protect us from the attack. I wouldn't exactly call that good management.
Then, for seven years they can't even catch Bin Laden. Seven years! Thank goodness he finally got what he deserved. It's nice to have someone running the government who can actually get things done.
And Katrina! Talk about total incompetence! Instead of having someone who knows what they're doing running FEMA, we had "Heckuva Job Brownie," who knows how to run horse shows. Maybe money can buy you an office in a Republican administration, but it won't make you competent. Thousands of people died because the Republican government couldn't get its act together.
Compare that with the BP oil spill. Obama actually talked BP into turning over $20 billion dollars to make immediate payments to real people with real losses and real needs. The lawyers didn't get 30% of it and it didn't drag out in court for years. Instead, money got directly to the victims and it didn't cost the US taxpayer a dime. That's getting it done.
And now we have even more extreme people running the Republican Party. They hate government, but worse than that, they have no clue how to make it work. They don't understand how compromise works in a democracy. Instead they hold the country's credit rating hostage and cause it to be lowered over extending the debt limit, a routine procedural vote that has always been done without much opposition under both Republicans and Democrats. These extremists are not competent to govern.
And the economy! The Republicans took surpluses and turned them into huge deficits so Bush could give tax cuts to the rich and fight two wars and have your grandkids pay for it. Obviously, giving money to rich people and letting banks go unregulated doesn't create jobs. It crashed the economy! I don't think "Conservatives" know what they're talking about. We've tried it and it doesn't work. To keep doing something that doesn't work and to expect a different outcome is one definition of insanity. Tax cuts for the rich haven't helped us. They've hurt us! To keep calling for them doesn't make sense.
The truth is, judging by their record, Republicans aren't very good at government. Historically, stock markets do worse under Republicans and unemployment is higher under Republicans. Obviously, they don't understand how to run the country. And yet Romney's staff is full of Bush advisers and Romney thinks we can solve our problems by--you guessed it--tax cuts for the rich! If you were hiring someone, wouldn't you hire the person who would get the job done? Well, it makes sense to vote for people who are competent, too.
Well, that's it. Incompetent extremists. I know you folks have some great ideas and lines of your own. I hope you'll add them in the comments.
TOP COMMENTS
July 14, 2012
Thanks to tonight's Top Comments contributors! Let us hear from YOU
when you find that extremely competent comment.
From Psycho Savannah:
This comment by Garrett was posted in a satirical diary about the nephew meta stuff....discussion was about burying an aunt.
From ozsea1:
jeopardydd cuts thru the BS and puts Mitt's problem in clear, concise language in this summation.
From watercarrier4diogenes:
After Ditch Mitch KY noted that "Mitt will look great in his orange jumpsuit," Cairns offered this gem in reply.
From Pam from Calif:
88kathy's comment is too funny from 8ackgr0und N015e's excellent diary.
From madhaus:
In rem123's diary on the brilliant "Firms" ad (Mitt singing America the Beautiful to the sights of empty factories and foreign bank locales), shademar has a terrific observation why this message packs such a punch:



There's something about singing that can profoundly connect people. This was like the uncanny valley of singing...just close enough to human to cause a reaction of revulsion.
From bronte17:
HoundDog has, in southern terms, detected the scent of deceit and when he followed that trail, he treed Romney, and these two comments make a thorough smackdown of Romney's whining victimhood:



No Romney, you don't get a free pass on your Bain history just because you announce that you turned over day to day operation to other managers. Romney founded the firm, built its predatory business model, trained all the managers, and remained sole stockholder, CEO, president, and received executive compensation, as well as continued to sign all the legal documents through 2002, including six major deals, and made the press statements when two senior partners left -- this constitutes having "something to do with Bain."

We don't even really need to get into the details of when he left, because for the original debate, the fact that he turned the day to day operation over to managers, and it took a few years for the consequences of his GTI, takeover to fully play out into bankruptcy does not absolve him from the charges of vulture capitalism.

Even, if it were true, which it isn't, that he completely walked away in February, 2002, he would still own responsibility for the vulture capitalism, and the exploitation of pension funds, local tax relief, and then loading up firms with debt to pay Bain's professional fees, and then bankrupting them . That some of these companies took a few years to die after these devastating Bain interventions does not change the validity of the Obama campaign's original point - Romney's Bain experience is not a model for how he can transform the United States as president -- Romney's Bain experience is liability not an asset.

From the diary post Obama campaign releases another brilliantly brutal TV Ad : Republicans now worried by rem123.
From asimbagirl:
I thought that Diogenes2008 was right on the money with this comment about Keith Olbermann's awesomeness.
From your humble diarist:
I liked this photo comment from Diogenes2008 in ericlewis0's wonderful Animal Nuz.
TOP PHOTOS
July 13, 2012
Enjoy jotter's wonderful PictureQuilt™ below. Just click on the picture and it will magically take you to the comment that features that photo. Have fun, Kossacks!