The National Tequila Party Movement is Rocking the Latino Vote in Idaho August 4, 2012. The Tequila Party is based in Arizona expanding nationally in preparation of the 2012 election cycle, and we continue to expand nationally. We support immigrant friendly politicians, and it is our responsibility as eligible Latino voters to give our politicians political cover from the extreme Tea Party anti-immigrant movements that are harmful to our economy and people.
Our Idaho event will include Mariachi music celebration, political education, political awareness for social justice. We welcome Mary Jo Torrez as our Idaho leader to get more eligible Hispanic / Latino / Mexican-American voters involved.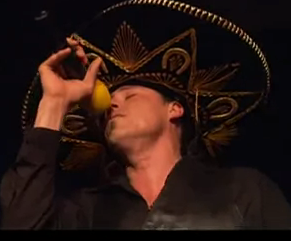 The National Tequila Party Movement is a Latina-led grassroots movements encouraging the Latino vote in 2012. We are the counter movement to extreme tea party politicians like former Arizona Sen. Russell Pearce, the corrupt Sheriff Joe Arpaio, Colorado's former Rep. Tom Tancredo, Texas Rep. Lamar Smith, Rep. Steve King, and candidates like Nevada candidate Sharron Angle, Alaska VP candidate Sarah Palin (who recently endorsed several anti-immigrant politicians) and etc.
Latinos believe 2012 is our year.
We are happy to make this initial announcement and we have plans to have a Latino Get Out the Vote Drive in Twin Falls, Idaho, too.
Tequila Party Rally
LOCATION: 126 East Railroad, Burley Idaho 83318
DATE: August 4, 2012
TIME: 7:00 p.m. to 9:00 p.m.
We will be having a Tequila Party Rally in Idaho on August 4, 2012.