Ezra for Rachel, last night:
"Chocolate chip cookies are supposed to be gooey -- Runways are NOT supposed to be gooey."
Also scary: Roads that have buckled in the summer's record heat.

It is a mess.
Taking the train instead? Yeah sure, unless the track has gone all kinky from the heat.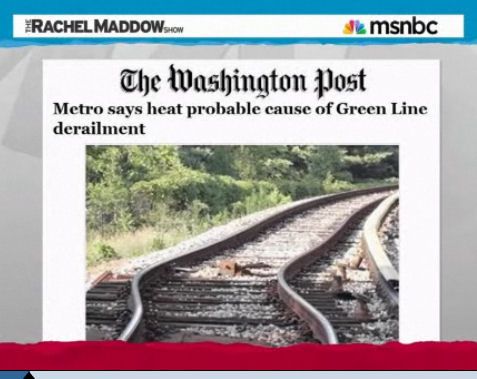 This month a nuclear plant in Illinois had to get special permission to keep running, because the extreme heat outside had driven up temperatures in the cooling pond [102F].
... personally I had never heard of 'a Derecho' -- it's the kind of weather I didn't know we could have until -- it took down trees and power-lines in Ohio and Virginia to New Jersey.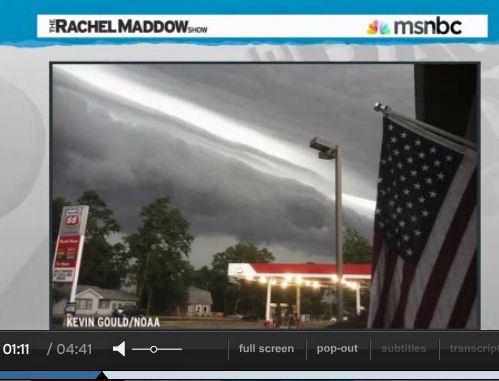 The New York Times today, considered the many examples of Infrastructure Fail this summer.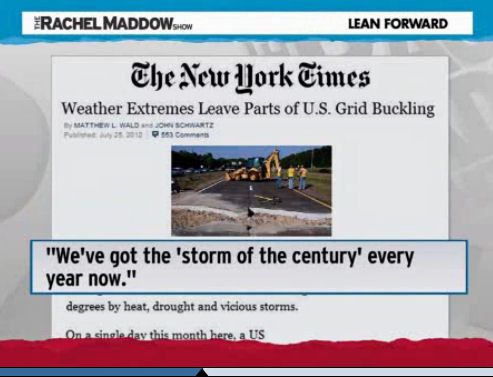 Those upgrades cost money. They cost billions of dollars. And this Congress has been reluctant to spend on Infrastructure -- especially but not only Republicans who keep calling for 'Austerity.'

From a purely pragmatic standpoint, this drives me crazy.


The global economy is horrible. Unemployment is high.

We got lots of people sitting out of work -- when they could be productively in the labor force, building things.
We have one economy-changing advantage. Because were America. Because everyone wants to 'invest in us.'

We are the gold standard, of gold standard investments.


We could do a 'tip to tail' overall of our roads, bridges, and power systems -- and we could do it for less money than we could ever do again.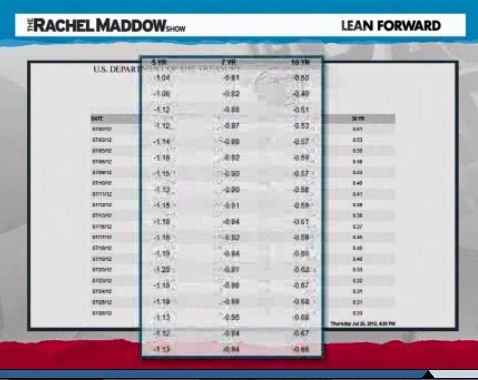 You see all those minus signs, they mean people are lending us money (once you account for inflation) at negative interest [rates].

They are PAYING us to hold onto their money -- safely -- because 'We are America' and the world is scary right now. And we are not scary.
They are loaning us that 'thousand bucks' for 5 years -- knowing that they'll get LESS than that back.

This is an awesome deal.


If a corporate could get that deal, they'd be jumping for joy.

If Bain Capital could borrow at these rates -- they'd be buying up everything in the Economy -- but they can't.

Only America can.

And we could take that money and and use it rebuild our infrastructure, which would help put our Economy in the long run, and put people back to work now.
The time for investing in our infrastructure is now. Right Now.

Doing anything less, isn't just missing an opportunity -- it is Financial Mismanagement on an epic scale.
Ezra for Rachel, last night:

Thank you Erza Klein. America would be well-advised to listen to you, sir.

Both in the long and short runs. We are America. The world is still flocking to us.
For Safety; for Leadership. For opportunity for ALL.