This has not been my best week. Not by a long shot. I'd wash it away with an Angry Orchard (or six), but it's not over yet. I need to get up bright and early tomorrow to start the hell weekend that follows my hell week. So instead, I'll just vent about it here. :)
But First, A Word From Our Sponsor:
Top Comments recognizes the previous day's Top Mojo and strives to promote each day's outstanding comments through nominations made by Kossacks like you. Please send comments (before 9:30pm ET) by email to topcomments@gmail.com or by our KosMail message board. Just click on the Spinning Top™ to make a submission. Look for the Spinning Top™ to pop up in diaries posts around Daily Kos.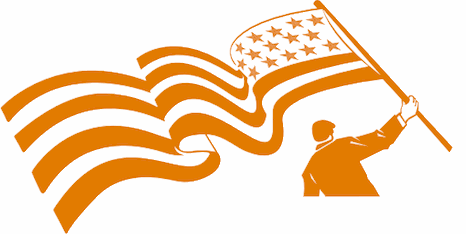 Make sure that you include the direct link to the comment (the URL), which is available by clicking on that comment's date/time. Please let us know your Daily Kos user name if you use email so we can credit you properly. If you send a writeup with the link, we can include that as well. The diarist poster reserves the right to edit all content.
Please come in. You're invited to make yourself at home! Join us beneath the doodle...
Last weekend, when I took a nice little trip up to Dallas-Fort Worth to visit the BF and watch The Dark Knight Rises (which is fantastic, as a side note...please go see it if you haven't already), I knew the upcoming week was going to be a doosie. I don't think I quite grasped just how big a doosie it was going to be. Or maybe I didn't want to grasp it.
On Monday, since I'd spent the weekend in DFW, I still had some grading to do from my students' online discussion. Not a huge deal, but quite the time-sucker considering I have about 100 students. So I had to finish that up. Monday was also the day of my students' midterm. So this week, I've been trying to find a nice balance between doing my coursework (which requires me to read at least two books every week if I want to stay on track) and grading online discussions and midterms.
Add to all of this the fact that I'm moving this weekend. I'm leaving my campus apartment (which is 492 square feet and $1,100/month) and moving down the road to a much more spacious apartment that costs a little over half of what I'm paying now. Did I mention that it's also gated and has two pools and a fitness center? Yeah. I'm totally ready to move. But of course, finding time to pack has been very difficult since I keep coming back to these blue books. I've barely packed anything.
And to all of this, add that my current apartment is furnished and my new one is not, so I had to go furniture shopping this week. Considering I'm almost broke, buying furniture (even cheap furniture from Goodwill or Craigslist) isn't really an option. So I've decided to rent a lovely living room set from Rent-A-Center and unfold my futon in the bedroom and sleep on it until I find a cheap bed. I've been sleeping on my futon every night anyway, so no big deal. And as much as I've been told renting is a rip-off, the total price I'll be paying in the end for the living room furniture really isn't that bad, in my opinion.
And don't even get me started on getting my utilities and Internet set up. If this is what grown-ups have to deal with, I want no part of it.
Oh, and I also don't have a vehicle that can transport my futon and bookshelf, so I had to find somebody with a truck or a van. I only know one such person, who lives something like 30 miles away, but luckily she agreed to do it...on Monday. Which is probably a blessing, because it will give me two days to gradually pack everything up so I can move a little at a time. I laughed out loud when I finished that last sentence, because I know better than to think that's actually how I'm going to do it. It's all going to be done on Monday.
I don't like this "real world" stuff. Not one bit. But I know I'll be glad once Tuesday rolls around and I'm settled into my new apartment and sitting on my comfy rent-to-own sofa while answering angry student e-mails about their midterm grades. That will be the life. Tuesday seems so far away, though...
Enough about my first world problems. How was your week?
TOP COMMENTS
July 27, 2012
Thanks to tonight's Top Comments contributors! Let us hear from YOU
when you find that proficient comment.
From figbash:

Tim Delaney gets to the heart of the Rmoney bot. He has none.
From sallystrutt:

I'm submitting this comment from MrHinkyDink, which is sad, but rings increasingly true.
From ConfusedSkyes:

This comment by blue aardvark made me laugh and cry. Short, succinct, and all too plausible.
From Red Bean:

psnyder couldn't be funnier - or more topical - with this observation on the photo of David Cameron and the president bending over to look at the bust of Winston Churchill, which contrary to reports, remains in the White House.
From Steveningen:

In Ed Tracey's Top Comments diary last night, brillig finds lying back and thinking of England is very therapeutic.
From Pandoras Box:

SantaFeMarie made an awesome comment in Olympia's diary on Wolf Blitzer.
From Killer of Sacred Cows:

This comment from ivorybill reminds us to be human beings first, and partisan later.
From Noddy:

MoDem has a new sobriquet for Romney in this catchy, honest, and highly appropriate comment in commonmass's diary Wht Mitt's Gaffes Won't Matter in November.
From nomandates:

In today's Black Kos: Week in Review, ivorybill discusses some contrasts between the FLOTUS and the Romneys.
From Melanie in IA and your humble diarist (we both had the same idea):

I think this comment by commonmass in my diary today speaks for itself. Very hearty congrats to commonmass and GreenMountainBoy02 on their engagement! And I feel special that it happened in my diary. :)

Now let's work on making it legal in Maine!
TOP PHOTOS
July 26, 2012
Enjoy jotter's wonderful PictureQuilt™ below. Just click on the picture and it will magically take you to the comment that features that photo. Have fun, Kossacks!