Here's what went down on the dreaded day of the inevitable "NO".
The doctor said "yes".
I still can't believe it! It is Sunday and I am still in shock.
So here's how it roughly how the appointment went:
When I got to the hospital, I was nearly having a panic attack, I was so nervous. The woman who registered me in has been there the entire time that I've been going to this hospital. I've shared lots of crying and laughter with her- very compassionate, sweet woman! She noticed my nervousness, reached over the counter, grabbed my hands and said,
"Everything will be fine, please, stop worrying so much! The doctor is a lovely woman and won't deny you just because of how old you are!"
She is the woman who put me at ease for the rest of the appointment.
The nurse came out to get me, and went back to the exam room to get my vitals. I asked her why do I need that since I was only there for a consult, and she said it's standard practice.
While in the exam room, the nurse asked me what exactly I was there for, and I explained that I would like to have Tubal Ligation. She looked down at my file, looked at my age and grimaced.
"I don't know, miss. You're very, very young!"
"I know what I want and need for my body, if I regret it, I'll adopt an older kid, I don't see myself as a parent though- ever."
She nodded her head, and then asked, "Well, what if your partner wants biological children?"
"We've talked about till we're blue in the face, and his stance is the exact same as mine. He does not want kids."
"Darn! Well, I tried! Good luck, dear!" she said, as she got up to leave the exam room and let the doctor know I was ready to be seen.
At this point, I had to regain the peace in my system. That nurse seemed quite condescending.
I sat, waiting, for about 3 minutes, when a peppy, happy-faced, young woman walks in. I stood up to shake her hand and introduced myself.
Before she even sat down at her desk, she asked, "So, no more babies for you??"
I gleefully replied, "No, I don't want any nor do I ever want to be pregnant again."
She nodded, and tried to log on to the computer. For some reason, it was acting up for her, but she finally managed to look at my file.
"So, it says here you're on a few medications. Are you still taking the vitamins?"
"No, I haven't in a little while."
"Okay, what about these other medications?"
"Celexa, BusPar, Trazodone, and Depo," I replied.
"Okay, what about the Omeprazole?"
"I'm getting that today, haven't been able to get it filled with all the craziness going around here."
"I hear ya! It's been such a mess! With all the new system setup and software, I feel like I'm learning this crap all over again," she laughed.
I smiled. I'm glad my doctor seemed in a good mood- bonus points!
"How many sexual partners do you have?" she asked.
"One."
"And you have been pregnant how many times?" she asked.
"Twice. Both times were horrific."
"Okay so I see that you have been with us through this last pregnancy, may I ask what happened to make you not want to be pregnant again?" she asked.
"I endured severe abuse during that time, I placed for adoption and my mental system hasn't been the same since. I have PTSD, MDD, bad anxiety and panic attacks now. I freak out when I hear about pregnancy, and I flip out when I see or hear babies. It isn't for me. I can not handle another pregnancy, and I do not want to take the chance."
"Okay, I completely understand," she said, "well, I know that you want Tubal Ligation, but I see you are on Depo now- why do you want to stop taking it?"
"I am having bad reactions to it, it is making my depression worse, I get bad migraines and my body isn't taking the hormones well"
"Have you thought about maybe having a copper IUD placed?"
"I have, and unfortunately, I'm allergic to most metals, so I am very cautious of a very negative reaction."
"What about the hormonal Mirena?"
"I have tried all sorts of hormonal birth controls and every time I have reacted with very negative side effects that are supposed to be rare," I replied.
"Okay, well, I believe you are a good candidate for a tubal then haha," she looked up and smiled.
"Really?"
"Yes," she said, "now, here's what we are going to do. Obviously, this appointment is only a consult, but I'll have you sign the Tubal Ligation Consent form. The form does not become valid until 30 days from now. After the 30 days, you will schedule your Pre-Op visit, it's basically a physical. Now do you smoke cigarettes?"
"Yes."
"How much?"
"Maybe a pack every 4 days."
"Well," she said with a smile, "it is now time to cut down the smoking so you can cut down the healing time after the surgery."
"Okay, now, if I'm unable to quit completely, will I not be able to have the surgery?"
"No, as long as you cut down as much as you can, you will still have the surgery- it just lets your body heal faster the less you smoke."
She then stood up and opened up a cabinet above her desk. She took out the consent forms and set them down on her desk.
"When was your last pelvic exam?" she asked.
"Less than a year ago, I think."
"We might have you do one today to save you the trouble of having it done at the Pre-Op visit," she was talking while looking in my file, "oh, never mind, you had yours in February- we don't need to have you get one, then!"
"Now," she continued, "I just want you to be completely aware that Tubal Ligation is a permanent surgery. Only about 50% of reversals work, so I just want you to be completely sure you want this surgery."
"I have been in therapy for the last 2 years and I am absolutely sure. I have really thought about it, and even my therapist agrees that this is the best decision I could make. She was going to write a recommendation for me but we've basically been playing the game of telephone for the last month, so I wasn't able to get a hold of her."
"Well, here's what I want you to do- get her to write out the note for you, fax it over so we can have it in your file, sound good?"
"Yes, of course! Thank you so much!" I smiled.
"Alright, let me go talk to our attending and see if she has any more questions, and I'll have you sign the form and you'll be on your way!"
"Okay, thank you again!"
She smiled and then left the exam room, and another nurse came in. She sat down and we chatted for a minute. She then explained the form to me, had me sign and date it, and then made copies for me.
When I left the exam room, I was ready to jump through the ceiling!
So there it is, I wasn't asked if I was married, if I had a certain amount of children, wasn't insulted, belittled, or demeaned.
My Pre-Op is scheduled for late September, so I will probably have my tubes tied around the time of my 23rd birthday- happy birthday to me! :D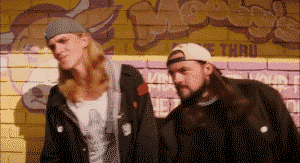 Follow me on Twitter.