Good Morning Kossacks and Welcome to Morning Open Thread (MOT)
We're known as the MOTley Crew and you can find us here every morning at 6:30am Eastern. Feel free to volunteer to take a day - permanently or just once in awhile. With the Auto Publish feature you can set it and forget it. Sometimes the diarist du jour shows up much later: that's the beauty of Open Thread...it carries on without you! Volunteer in the comment threads.
Click on the MOT - Morning Open Thread ♥ if you'd like us to show up in your stream!
In The News:
Official In Charge Of Pennsylvania Voter ID Law: 'I Don't Know What The Law Says'
Pennsylvania Secretary of the Commonwealth Carole Aichele, testifying Tuesday during a state trial on the state's controversial voter ID law, said she wasn't sure about the details of the law, but stood by her unsupported claim that 99 percent of voters had valid identification.

"I don't know what the law says," Aichele said under questioning, according to CBS.

Aichele also couldn't provide any evidence that 99 percent of voters already have a valid form of ID, as the state has claimed. CBS reported that when lawyers cited testimony from a Department of State official calling the number likely inaccurate, Aichele responded "I disagree."
Why Pennsylvania's Voter ID Law Will Create Chaos On Election Day
~OO~
Obama Camp: Romney Didn't Pass The 'Commander-In-Chief Test' Abroad

Now that Mitt Romney is on the way back from his weeklong trip overseas, the Obama campaign is moving to slam his performance — which included rows with both British and Palestinian leaders — as un-presidential.

"He both offended our closest ally and triggered a troubling reaction in the most sensitive region in the world," Obama campaign adviser Robert Gibbs said in a call with reporters. "He certainly didnt prove to anyone that he passed the commander-in-chief test."
Mitt Romney's Terrible, Horrible, No Good Very Bad Trip To Europe
~OO~
Massive Blackout Leaves 600 Million Indians Without Power, Demonstrating Danger Of Relying On Outdated Coal System
More than 600 million people in the northern and eastern parts of India lost power on Tuesday, putting roughly half of India's population in the dark.

While the specific causes behind the mass blackouts remain unclear, the underlying cause is clear – India is reliant on an aging, inefficient government coal power monopoly that can't meet the country's energy needs:
India's Power Woes: A Story Of Supply, Demand
~OO~
Quick Links:
See How Many Hurricanes Hit Your Home In The Past 150 Years
Bush Appointee Strikes Down DOMA, Citing Historic Discrimination
Obama Picks San Antonio Mayor For Convention Keynote
Commence jibbering and jabbering!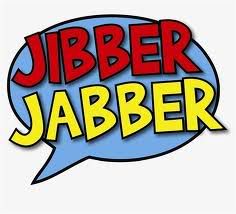 Oh, and Happy Hump Day from Daisy and Lilly!