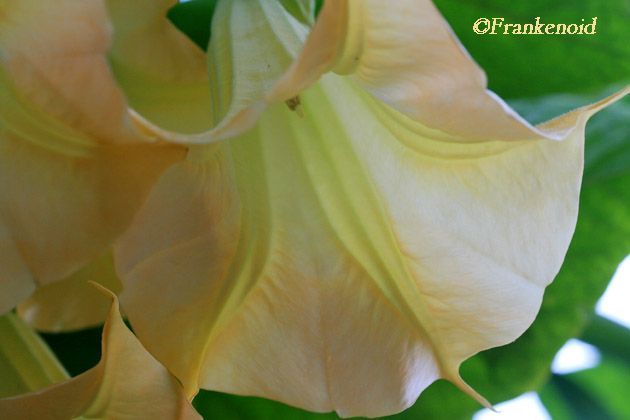 Good morning, and I'm back… kinda. Welcome to Saturday Morning Garden Blogging.
Many thanks for the editors of Saturday Morning Garden Blogging for taking over during a July that was hot in more ways than one.
Weather wise, coming off the heels of the hottest June ever, Denver endured the hottest July on record. We started out the month with highs of over 100 on the 1st and 2nd; we had 3 days below the 90s on the 7th, 8th and 9th, and its been hot as hell ever since: 5 more days over 100, and the rest of the month in the 90s: the total of 27 days over 90 was a new record, and the average temperature was 78.9 was 4.7 above normal.
And, except for a good rain on those cool days at the beginning of the month, the monsoon petered out and we didn't get any moisture — hey, at least it was a dry heat!

As to the rest of July's hotness — oy! As I noted at the end of June, the law firm where I was employed had one month to move. I've been horrendously busy, and plagued by difficulties in winding down the partnership. I worked long hours; worked on weekends; worked on my usual Wednesdays off.
And my garden shows it. As I was doing battle with The Move, raccoons invaded my corn patch and stripped away all the half-ripened ears. I will have no home grown sweet corn this year.
The lawn has gone unmown for 3 weeks — but at least the long grass shades the soil and cuts down on evaporation, and hides the bare spots caused by a fungal infection. I think the fungus is now under control; as far as I can see the brown spots haven't gotten bigger, even if they haven't gotten smaller, either. I was able to keep the grass watered, at least. A small blessing of the hot weather is that the swamp cooler has been running 24/7, which means it the dump pump empties it out three times a day filling the 55 gallon trash can placed under it catch the dumps. I have found time to haul the water out and spread it on the grass, in the side flower beds, and water the potted plants.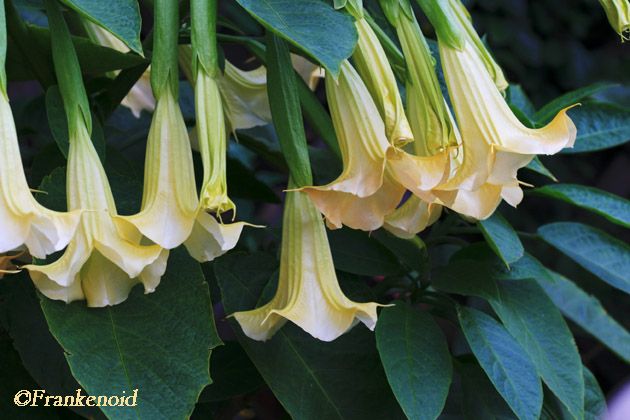 The weeds are rampant everywhere. We got some rain from a thunderstorm earlier in this week, and as I walked through the yard I stopped and pulled weeds from the newly-dampened soil — and ended up with a nice batch of contact dermatitis on my thumb, index and ring fingers on my right hand, right where I grip weeds to pull. I'm guessing I've developed an allergy to the baby datura plants. Previous bouts of this type of dermatitis have taken about a month to heal; I get deep, itchy bumps under thickened skin which gradually dry out and, if I don't take care to keep it buffed off and moisturized, it will develop deep cracks.
Tuesday was my last day as my bossman's employee; Wednesday was my first day as a business owner — the Polish Princess and I have started our own business support services outfit. Of course that hasn't gone smoothly, either — I seem to be cursed by telephone/internet problems. Comcast was supposed to have our services installed Monday afternoon; except the technician couldn't find the coaxial cable to go into our suite — and he didn't seem to look very hard, either. The Comcast guy said they'd have to drill through the exterior wall to bring in cable, and rescheduled for Thursday. Of course, my computer guy (who arrived right after the Comcast guy left) poked around a bit and pointed out that there was a conduit in the ceiling, and a live Ethernet panel in the closet, showing that there had been, at some point, connectivity. A different Comcast guy arrived on Thursday and worked his ass off trying to get the cable in; and came back early Friday morning to complete the job. Another problem down.
Of course, the wiring in the suite is still fucked up, there's only one live telephone jack in a very inconvenient place, and I don't have enough working computer jacks to plug everything into the network — but at least I have a network, and I'm no longer passing a flash drive between my wifi connected laptop, to my work desktop computer, to the server that holds all the files, to get anything accomplished. Getting the telephone and computer jacks working is next week's problem.
And Thursday evening, when I finally made it home, the Inca Sun brugmansia had finally opened the bevy of buds it had been sporting since early in July. There are full four dozen open or partially open blossoms.
So yeah, it's been a hell of a month. Some parts of my surroundings are still a hell of a mess. But it's getting better. And there are rewards.
Oh my, yes. There are rewards.
That's what's happening here. What's going on in your gardens?