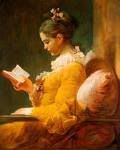 Besides sitting around and watching the Olympics and my butt get wider, now that I've got this immobilizing fiberglass thingumajigee on my lower left leg, there's nothing much else to do other than admire my aluminum crutches (Made in China. Thank you, China.), stare at the TV, be a trampoline for my cats, and, of course, read.
To get it out of the way. . ."How did you break your leg?" The answer involves a slippery slope, not of the logical kind. Shamefully, this is the second time in the past six years that I've broken my leg. The same one. In just about precisely the same place. My orthopod diagnosed me Thursday, "You are a Klutz. Capital 'K.'"
Thankfully, I can no longer leap to answer the phone whenever the pollsters call. For a while there, the phone had begun to vibrate in its cradle to the point where the plaster on the nearby wall had begun to fall off with each thrilling alarum. Yes, I had intended to vote early. Now I guess I'll vote a little later. But enough about politics.
Please turn the page.
Thank goodness that when all this happened I had a stack of books on my bedside table, a working Kindle, unlocked but loaded, a Kindle Fire blazing away with newly downloaded e-books, and my newest venture into e-reading, the desktop computer Adobe Digital Editions app ready to go. I've been borrowing and securing loans from my public library (Another thank you; this time to Miami-Dade Public Library System and its magnificent e-book collection.); I've been trying out new authors with free Amazon books; I've been reading The Limpopo Academy of Private Detection (Alexander McCall Smith), Alexander's Bridge (Willa Cather), and A Palace in the Old Village (Tahar Ben Jelloun) on my Adobe-ready computer; I've been clicking my way through the pages of The Vagrants by Yiyun Li; and I've been stroking the screen of my Fire with my capacitative stylus, moving swiftly through The Lacuna by Barbara Kingsolver.
Plus more.
Have you read Juliet by Anne Fortier? It's a re-imagining of Shakespeare's Romeo and Juliet, melding the historical versions from the 14th-16th centuries, Shakespeare's play, and a new version set in the present. Here's what my Book Journal records:
Juliet Jacobs' (nee Giulietta Tolomei) And her twin, Janice, don't get along. When their Aunt Rose, who's raised them from early childhood, dies and leaves her "estate" to Janice but a "treasure" from their mother to Juliet, they get along even less. But life has a way of springing surprises. Juliet travels to Italy to trace the mystery of her legacy and meets a woman on the flight who may hold the key, or who may be Juliet's mortal enemy. Juliet can't know. When she meets the nephew, Alessandro, she feels her certitude spin even further out of control.

This is a fun as well as an intelligent romp through the greatest love tale ever written in iambic couplets. It's fresh, full of mystery, red herrings, betrayals, and derring-do. The modern Juliet is as feisty and take charge as her predecessor, and I do mean predecessor. One learns quite a lot about the literary tradition of this famous love story, dating from 1340, as well as about the modern mystery involving the Tolomei family history. The contemporaries on this stage are people Shakespeare could have written about as thrillingly today. Potions, poisons, false identity, friars, artists, deception, mystic ritual, villains, and the yoke of tradition, all elements the Bard employed in his tragedy are present in this novel set in modern Siena – the real home of Romeo and his Juliet.
I've heard there are plans to make a movie of this book. Something to look forward to. For you Medievalists and enthusiasts,
here's a bit more about Fortier's research
.
Finally got around to reading a book I'd had on my wish list for about a year. It's The Paris Wife by Paula McLain. As a result of having read it, I got Paris Without End: The True Story of Hemingway's First Wife by Gioia Diliberto, which I have to read soon before I forget the novel on the same subject. Hemingway has never been a favorite author of mine. His novels tend to annoy me -- I don't know if it's the style of the story, or both. But I admire his short stories.
The Paris Wife is, of course, Hadley Richardson, who falls in what seems to be love with Earnest Hemingway, and then makes the mistake of marrying him. Eight years older than her husband, she becomes the unreserved supporter of his literary aspirations and co-equal drinking buddy. The novel is full of incident about their life together in Paris and includes scenes featuring Hemingway's friendships and subsequent universal fallings out with Gertrude Stein, Scott Fitzgerald, and John Dos Pasos McLain has written a well-researched fictionalized account of this strange coupling, giving the reader the sense from the first pages of having boarded a fast-moving train hurtling inexorably to its wrecking point. The crash is spectacular and so is the novel. However, I ended up liking Hemingway even less than I did before I read this book.
My favorite recent read of all is The Untouchable by John Banville, a book that puts me in mind of John Le Carré's early Cold War espionage novels about George Smiley and his people. No spoilers, but here's what I entered in my Book Journal:
In a stream of conscious interior dialogue, Victor Maskell reveals his duplicitous nature now that he's unmasked as a Russian double. Once a member of British intelligence and for many years art expert to the Queen, he's in complete disgrace.

Banville's protagonist no doubt is inspired by or based on the life of real spy, Anthony Blunt, the actual art adviser to QEII and actual Russian double agent. In fact, the entire cast of characters in the novel represent "The Cambridge Five" spy ring, all products of and fellow students at Trinity College, that conducted espionage on behalf of the Soviet Union. The book even includes a walk-on character based on Alan Turing who also commits suicide by eating a poisoned apple, as legend has Turing did. Loyalty and identity, moral ambiguity, homosexual networks, good old Cambridge spy boys – it's all here in the quiet masterful prose that proceeds with the inevitability of ocean waves breaking and returning to the shore. Love Banville's style of intimate and introverted portraiture. This is a book to wallow in!
Even got Lime Spouse to read it. [Gives us something to talk about besides what kind of idiot breaks the same leg twice in the same spot.]
Well, my butt's not getting any narrower sitting here typing this diary. So, I should probably bid you all farewell, find a piece of furniture on which to recline and raise my incapacitated extremity to waist level as I turn the pages on my next exciting reads. Here's what I have lined up:
The Amazing Adventures of Kavalier & Clay by Michael Chabon
Deadly Games (The Emperor's Edge Book 3) by Lindsay Buroker
The Storyteller of Marakesh by Jaydeep Roy-Bhattacharga
The Tiger's Wife by Téa Obreht
Eye of the Raven by Eliot Pattison
Once on a Moonless Night by Dai Seiji
Now, I'll just put my Fire into my Miami Book Fair tote, hang it 'round my neck, grab my crutches and clack along down the hall, terrorizing any cats who happen to be in the way, and go read a good book.