Southern Poverty Law Center has directly tied Wade Page, the Oak Creek Sikh temple killer, to the neo-Nazi National Alliance, from which he attempted to purchase goods in 2000.
As has been widely reported, Page was expelled from the military in 1998 with a less than honorable discharge, though the reasons for that discharge have not yet been made public. He fairly quickly gravitated into what the SPLC calls the "hate rock" music scene, skinhead bands whose lyrics preach white superiority. In 2005, Page began writing music for his own band, End Apathy, which finally began recording music only a couple of years ago.
In 2010, Page gave an interview to Label 56, which SPLC identifies as a white supremacist website. The SPLC link to the interview is broken, but it is probably this interview reprinted on the Uprise Direct blog, which also appears to be a white supremacist site.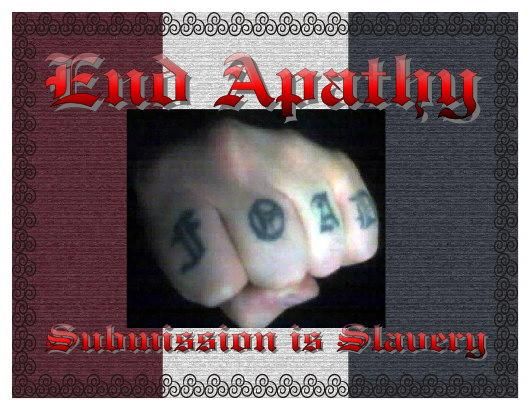 One of the killer's record covers