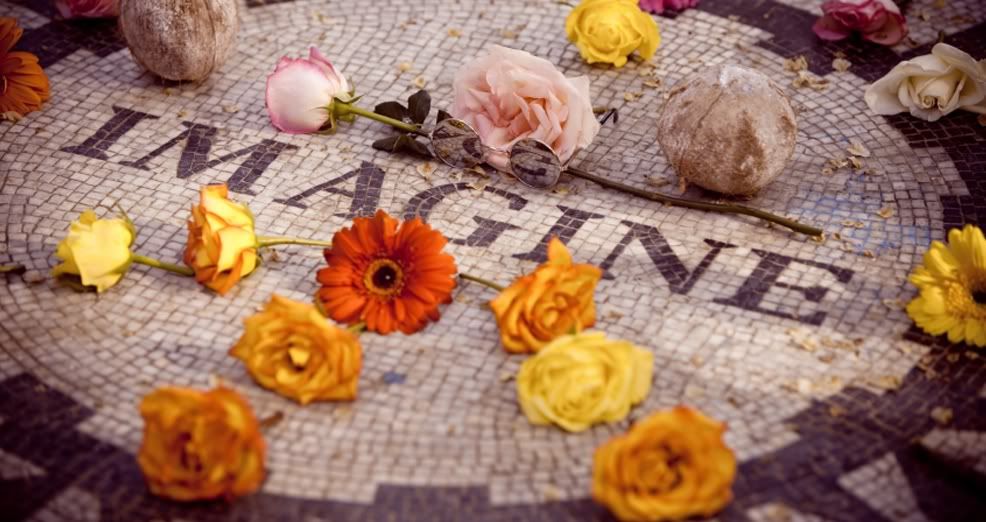 Welcome! "What's Happenin'?" is a casual community diary (a daily series, 8:30 AM Eastern on weekdays, 10 AM on weekends and holidays) where we hang out and talk about the goings on here and everywhere.
We welcome links to your writings here on dkos or elsewhere, posts of pictures, music, news, etc.
Just about anything goes, but attacks and pie fights are not welcome here. This is a community diary and a friendly, peaceful, supportive place for people to interact.
Everyone who wants to join in peaceful interaction is very welcome here.
---
Good Morning!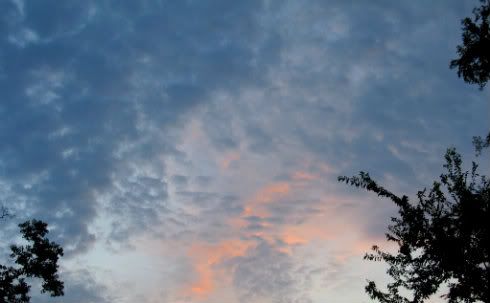 Trying for the Sun, 08/06/12 @ 6 a.m.
Photo credit: Lady Libertine
"A dreamer is one who can only find his way by moonlight,
and his punishment is that he sees the dawn before the rest of the world."
~ Oscar Wilde
---
Drop in
any time
day or night
to say hello.

---
News
Texas set to execute death row inmate diagnosed as 'mentally retarded'
The Guardian

Marvin Wilson's planned execution draws spotlight on state's lack of accepted standard for who qualifies as mentally disabled

A death row prisoner who has been medically diagnosed as "mentally retarded" and therefore exempt from execution is set to die on Tuesday in Texas, a state that rejects scientific consensus and instead applies its own definition of learning difficulties based on a character in a John Steinbeck novel.

Barring a last minute intervention by the courts, Marvin Wilson, 54, will be put to death [on Tuesday] by lethal injection even though he has been subjected to scientifically-recognised tests that show him to be intellectually disabled – or "mentally retarded" as the US legal system still calls the condition.

In 2002, the US supreme court banned executions for all such prisoners under the Eighth Amendment of the constitution that prohibits excessive punishment. The 2002 ban, in Atkins v Virginia, is categorical: individuals with mental retardation cannot be put to death. The court allowed some discretion on the part of individual states to devise procedures for administering the injunction, but no right to ignore it.

For more discussion, see: Will Texas Execute a Man With an IQ of 61?, The Nation

Also more info, see Inmate's IQ becomes issue in execution appeal, Houston Chronicle
Giant Drone's Laser Cannon Nixed by Congress
If your idea of the military's future involves a laser cannon and a giant, hydrogen-powered drone, Danger Room has some bad news for you. Despite the best efforts of the Missile Defense Agency and its allies in the House of Representatives, the Pentagon will not be giving Boeing a multi-million dollar contract to equip its king-sized, experimental "Phantom Eye" unmanned aerial vehicle with a directed energy weapon. Not if the Senate's moneymen have anything to say about it.
...
Afghanistan's Karzai accepts dismissal of top security ministers

(Reuters) - Afghan President Hamid Karzai accepted on Sunday a vote by the country's parliament to dismiss his two top security ministers, but ordered both to remain in their jobs pending replacement, a move aimed at safeguarding fragile stability.
...
Unemployment Workers Now Facing Unemployment Themselves
Michigan's not the only state where unemployment workers are following teachers, firefighters and police officers out the door. In California, a declining caseload led the state's Employment Development Department to reduce its unemployment insurance staff from 2,577 in January 2011 to 2,178 last June (though the agency said 100 workers were redirected to jobs in other EDD branches, and that the others "left through attrition -- retirements, leaving for other jobs").

"Fewer people applying for benefits, more people exhausting all their benefits -- both contributed to the decline in workload," department spokesman Patrick Joyce said in an email.

And Rhode Island's Department of Labor and Training laid off 65 people last week because it used up a funding boost from the 2009 stimulus bill.

"The vast majority of those positions were originally funded with American Recovery and Reinvestment dollars. Those dollars went away," department spokeswoman Laura Hart said. "We were able to keep those positions for an additional year through smart fiscal management, but we would need an additional $4.6 million in federal dollars to keep those people in their existing jobs for another 12 months."
...
Robert Stolarik, New York Times Photographer, Arrested After Alleged Assault By NYPD

Robert Stolarik, a freelance photographer for the New York Times, was arrested on Saturday night after an alleged assault by the NYPD.

The conflict arose when Stolarik was on the job covering stop and frisk, a practice that has been controversial for the NYPD. He was photographing a street fight in the Bronx, and an officer told him to stop.

He said that he showed his press credentials and continued to take pictures. Stolarik alleged that another officer then approached and "slammed" his camera into his face. According to his account to the Times, the officers "dragged him to the ground" and Stolarik was "kicked in the back," resulting in "scrapes and bruises to his arms, legs and face."
Wall Street lenders want bankrupt city to pay them before own retirees

The city of Stockton, California declared bankruptcy a month ago and is in the process of sorting out its financial affairs. Now it has been hit with a fresh indignity in the form of a threatened lawsuit from Assured Guaranty, a company based in Bermuda which provides insurance against defaults on municipal bonds.

In 2007, Stockton borrowed $125 million in the bond market to pay for enhanced pension benefits and invested the money in its California Public Employees' Retirement System (CalPERS) acount, where it lost about one-third of its value in the economic crash. Stockton still owes $124 million in payments on the bonds, but its bankruptcy plan calls for it to pay only $21 million.

Assured Guaranty finds it unacceptable that Stockton is giving top priority to paying its own employees' pensions. It calls this "a contortion of the bankruptcy process" and insists that it is unacceptable for the city to "prefer one class of similarly situated creditor over another."

The "similarly situation" part is what's in question, though. According to the general counsel of CalPERS, under California law "the obligations owed to the public workers of the city have priority over those of general unsecured creditors."
High flying technology to map Peru ruins

Archaeologists in Peru are getting ready to fly an unmanned craft that could radically speed up data gathering at historical sites.

Usually, "mapping" is an extremely time consuming process and can take several years to complete.

New technology developed by archaeologists and engineers from Vanderbilt University, in the US, should accelerate this process.

The device will be tested later this month at the Mawchu Llacta site.
Syria conflict finds a voice in hip-hop
[...] Music and revolution have always gone hand-in-hand and the Arab Spring is no exception.

The Syrian uprising is providing optimum conditions for straight-talking rap to flourish, and one particular Syrian band, LaTlateh, are articulating the feelings of a nation.
[...]
But there are some aspects of rap which parallel oral traditions in the Middle East - from the 1,000-year old Levantine tradition of Zajal, semi-sung, semi-spoken poetry battles akin to modern day rap battles, to the revered oral story-telling tradition of the Hakawati.

The situation in Syria has forced Syrian hip-hop onto the international stage. Political oppression means they can no longer perform in Syria and now LaTlateh is forced to widen its audience and travels the Middle East to perform.
---
Blog Posts of Interest
Read the diary then Sign the Petition asking President Obama to pardon Don Siegelman by One Pissed Off Liberal on dailykos. See also this top comment by CIndyCasella that explains the history and includes the 60 Minutes video embed on the story.
The Evening Blues 08- 06-12 by joe shikspack on dailykos
Reflections on Hiroshima Day by rajam on dailykos
(hat-tip to BOHICA for the heads up)
More from the "Move Along, Nothing To See" Department: We can not allow Chevron to get away with this by by Horace Boothroyd III on dailykos
The Emerging "Drone" Culture by Eugene Robinson, Washington Post Writers Group - Op-Ed, at truth-out.org
Killing the retarded no big deal in Texas by Meteor Blades on dailykos



lyrics link
---
We are ready for some serious change. We are ready to take up the tools of a free and analytic press to peacefully undermine the stranglehold of the kleptocrats on our battered democracy. We are ready to expose and publicize their greed, lies and illegal machinations and hold their enablers in government and the media to account. Are you in?
"Never doubt that a small group of thoughtful, committed people can change the world. Indeed, it is the only thing that ever has."
~ Margaret Mead