Good evening, Kossacks. Tonight I am going to tackle a tough subject--inhumanity and its consequences.

WYFP is our community's Saturday evening gathering to talk about our problems, empathize with one another, and share advice, pootie pictures, favorite adult beverages, and anything else that we think might help. Everyone and all sorts of troubles are welcome. May we find peace and healing here. Won't you please share the joy of WYFP by recommending?
Please follow me below the fold.
As most of you know, I spent two and a half weeks in Armenia earlier this summer working on the animal bones from the Early Bronze Age site of Shengavit in Yerevan, Armenia. I did not have a lot of time for sightseeing, but we did visit the Armenian genocide memorial and museum one Sunday afternoon.
Here is some basic historical background from Wikipedia:

The Armenian Genocide...was the systematic extermination of the Armenian population from its historic homeland in Asia Minor by the Ottoman government. It took place during and after World War I and was implemented in two phases: the wholesale killing of the able-bodied male population through massacre and forced labor, and the deportation on death marches to the Syrian Desert of women, children, the elderly and infirm. The total number of lives destroyed as a result has been estimated at between 1 and 1.5 million.
Not only was this a tragedy for the Armenian people, it also served as a model for other later genocides in the 20th century, in particular for the Holocaust of Shoah. Here are some images from the memorial and the museum:
Here is two views of the memorial: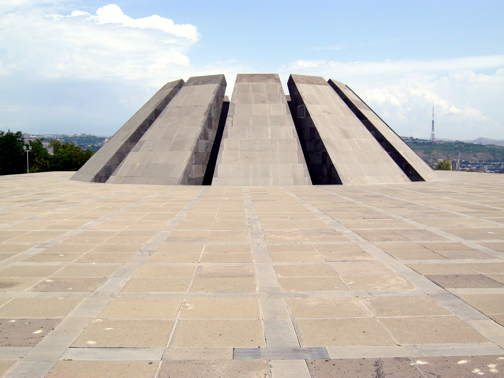 And here is the eternal flame: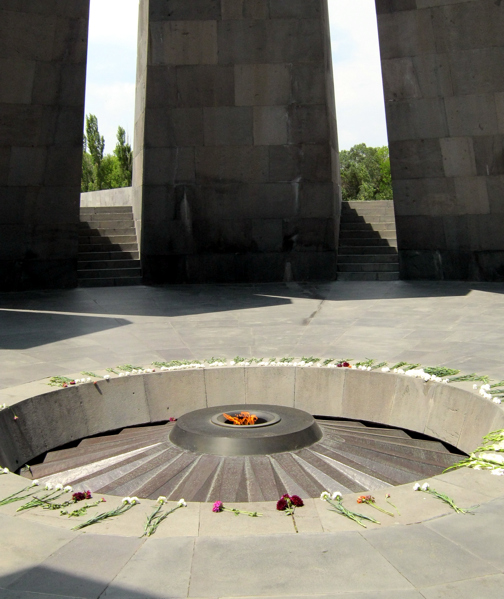 This is part of a grove of trees that were planted by other governments in memory of the Armenians who were lost. These are cedar trees that were planted by the government of Lebanon: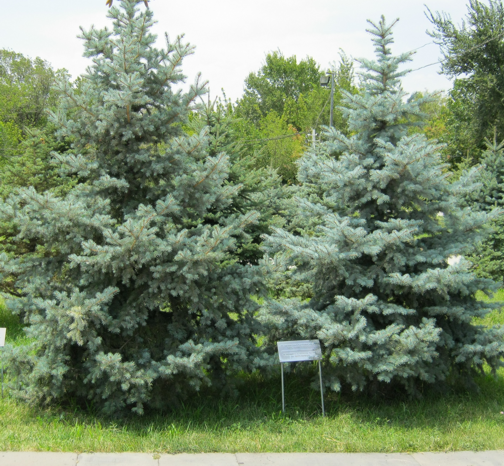 This is the remains of a cross that comes from a church that was destroyed during the genocide: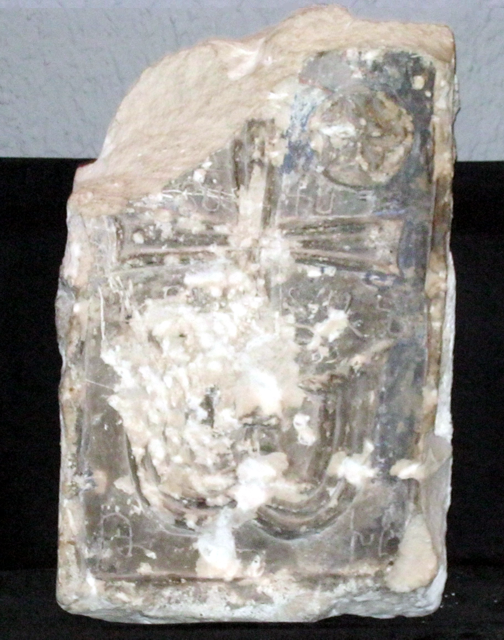 And here is the statue that sits at the very end of the museum: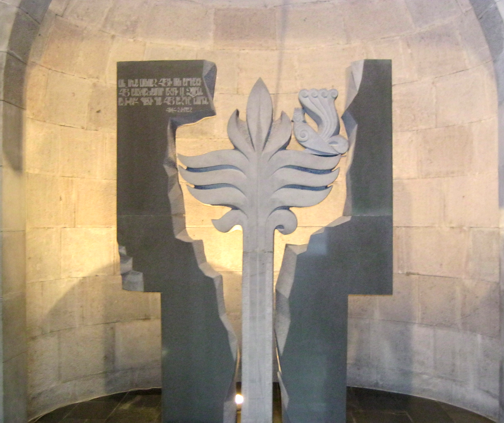 The 20th century was one of the most brutal in human history--from the Armenian Genocide to the Shoah to the genocide in Rwanda and the former Yugoslavia. We have a moral obligation to make sure that tragedies like these never happen again. Peace.