I thought I'd use all the heat from politics to bake up a lovely yeast cake.
But First, A Word From Our Sponsor:
Top Comments recognizes the previous day's Top Mojo and strives to promote each day's outstanding comments through nominations made by Kossacks like you. Please send comments (before 9:30pm ET) by email to topcomments@gmail.com or by our KosMail message board. Just click on the Spinning Top™ to make a submission. Look for the Spinning Top™ to pop up in diaries posts around Daily Kos.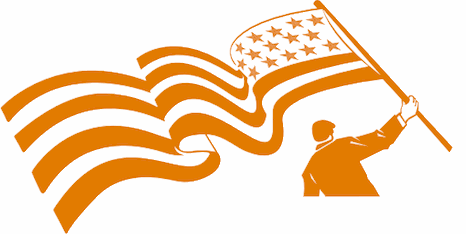 Make sure that you include the direct link to the comment (the URL), which is available by clicking on that comment's date/time. Please let us know your Daily Kos user name if you use email so we can credit you properly. If you send a writeup with the link, we can include that as well. The diarist poster reserves the right to edit all content.
Please come in. You're invited to make yourself at home! Join us beneath the doodle...
Pour a cup of coffee and read about one of the tasiest coffee cakes German ingenuity could bake.
My grandfather taught me this recipe. When I was in his house, I could duplicate his efforts with no problem whatsoever. But when I went home and tried in my own kitchen, I had failure after failure after failure.
Oh, the cakes were good enough, delicious and all that. But they were wrong. Not my grandfather's at all.
After he died, of a roller skating accident at 104 years old, I was on my own to discover why his yeast cake was so superior and why I could only duplicae it in his kitchen.
Decades, it took me.
But I stumbled upon the secret. That's always how it happens, isn't it?
And when I share the secret with you, you probably won't get it right without lots of experimentation. I get it right about 4 times in 5 now.
The secret is to use nearly dead yeast. It can't be fresh and lively. But neither can it be so dead it provides no lift at all. You have to guess at how dead your yeast is t get it right.
The cake then comes out dense but dry and capable of absorbing twice its weight in coffee or hot chocolate.
If you get it wrong, you get a dense gooey cake that never bakes through, or you get one light and fluffy that won't bear up to being dunked in coffee or hot chocolate.
That dense gooey one can't be salvaged. Do what I did and toss it. Not even the birds will peck at it, racoons and possums will shun it until it turns into a brick in your back yard, then squirrels will use it as a lookout post. It will never disintegrate.
Never.
Granite wishes it would last so long.
You could probably build castles from too dead yeast yeast cakes, "stone" fences. You could pobably laminate space shuttles with it.
The light and fluffy yeast cake is edible enough. Some people would be pleased with it. Until they eat the real thing.
Then they, too, will search for just dead enough yeast. Like me.
Anyway, here's a pictures of the yeast cake - kind of ugly like the really delicious foods are.
The recipe?
1/2 cup whole milk
2 1/4 teaspoons active dry, nearly dead yeast
1/4 cup granulated sugar
2 1/4 cups all purpose flour, plus more as needed
4 tablespoons cold unsalted butter, cut into 4 tablespoon-sized pieces
2 large eggs, at room temperature
1/4 cup warm milk
4 - 6 tablespoons cld butter, cut into small pieces
1/4 cup cinammon sugar
1/2 cup chopped pecans
Stir 2 ¼ cups of flour with the sugar in a large mixing bowl. Add the butter and cut it in with a pastry blender or two knives until the flour looks mealy, smaller than pea-sized pieces. Add the yeast and eggs and stir with a wooden spoon to make a moist, thick dough. Beat well for 5-8 minutes until the dough becomes smooth, sticky and elastic. When you pick some of the dough with the spoon, it will be very stretchy. Scrape the bowl and spoon. Cover the yeast with a lid or plastic wrap and let rest about 30 minutes. It will rise during this time, and loosen up.
Grease and flour a cookie sheet with low sides. Roll and press the dough into the cookie sheet. Cover and let it rest 10 minutes. Remove the cover and deeply indent the surface all over with your knuckle joints (if you have long fingernails like me) or fingertips if you keep your nails really short. "Paint" the surface of the sough with the 1/4 cup warm milk. Dot the surface with the cold butter pieces (or do like I do now: take a frozen stick of butter and grate it generously across the surface of the dough). Sprinkle on the pecan pieces. Sprinkle on the cinnamon sugar.
Let it rest 5 minutes, the put it in the oven at 375*F. Bake for about 25 minutes.
Remove from the oven and slide the cake onto a cutting surface. Use a pizza cutter to cut it into narow strips across the short side, then run hte pizza cutter up the center of the long side.
Try not to eat it all at once, it really is good cold,too.
TOP PHOTOS
August 19, 2012
Enjoy jotter's wonderful PictureQuilt™ below. Just click on the picture and it will magically take you to the comment that features that photo. Have fun, Kossacks!