Kossack kjoftherock, to be specific. She and her son need a place to stay and/or an unused room to store things. Anywhere near the Portland, Oregon metro area is home. As is life's wont, it's been kinda one thing after another for her and she is really struggling right now.
That's the bad news. The good news is she has paintings, purses, and other odd art for sale. Let's hop below the dipsy-doodle to peek at some of the artwork from her Gallery Kos diary!
Chickens!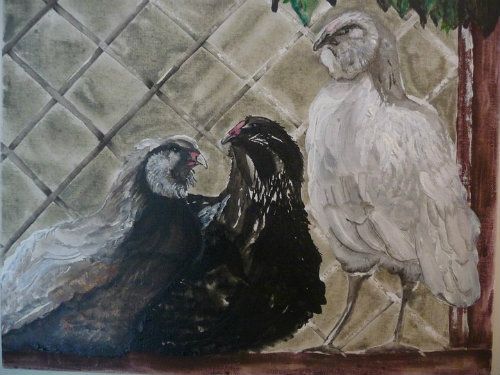 oddlady
Buffalo!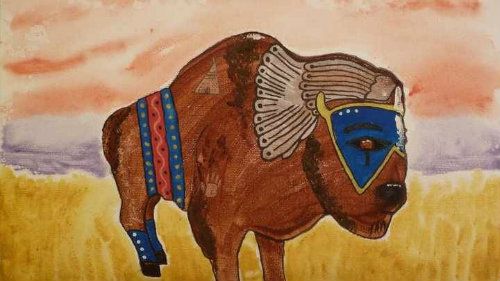 Hahahahaha!
If you are not eeenterested in art and things, but can help with space for stuff or people, please kosmail kjoftherock. If you are so super kind as to have a few dollars to spare, her PayPal is kjoftherock@yahoo.com. Of course, it never hurts to send a confirmation email first (what can I say...PayPal just always makes me kinda nervous...hahaha).