As seems to always be the case with me, I volunteered for today's diary having a totally different topic in mind to write about. I still intend to write about this topic, but it's a story I want to do right, and in order to do that, I will need to collaborate with a couple of other people involved in said story. There just wasn't time to do that today and do the tale justice. So I will have to find another weekend night to volunteer to write for TC!
I love to read. I really, really REALLY love to read. I seem to have a talent lately of picking up books that turn out to be part of a series. I then proceed to get totally sucked in, and.... the series runs out of books. Does this happen to you? How do you deal with the frustration without, you know, kicking kittens???? (I kid, I kid! I'd never kick kittens. But if Gabaldon or Rothfuss take four more years to write.... I digress....)
But First, A Word From Our Sponsor:
Top Comments recognizes the previous day's Top Mojo and strives to promote each day's outstanding comments through nominations made by Kossacks like you. Please send comments (before 9:30pm ET) by email to topcomments@gmail.com or by our KosMail message board. Just click on the Spinning Top™ to make a submission. Look for the Spinning Top™ to pop up in diaries posts around Daily Kos.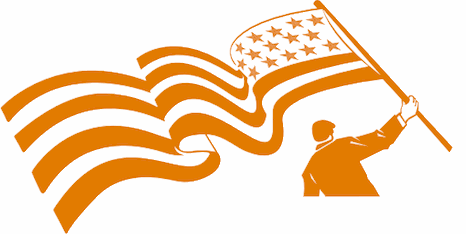 Make sure that you include the direct link to the comment (the URL), which is available by clicking on that comment's date/time. Please let us know your Daily Kos user name if you use email so we can credit you properly. If you send a writeup with the link, we can include that as well. The diarist poster reserves the right to edit all content.
Please come in. You're invited to make yourself at home! Join us beneath the doodle...
I don't know what my deal is lately, but it started with The Dresden Files and has continued from there. I read fast. This is both a blessing and a curse for my instant gratification personality. It's GREAT while there are still books to be read. But when you're looking at two years until the next book in the series? Definitely. Not. Great.
(I'm looking at you, Diana Gabaldon, George R. R. Martin, Patrick Rothfuss, and Peter V. Brett!)
I handle it the only way I know how - I find different authors to read. This has worked out well for me recently. For example, last spring I was at a signing for Patrick Rothfuss' The Wise Man's Fear (second in the Kingkiller Chronicles trilogy, with no release date announced for book three) and one of the book store owners told me about a book called The Warded Man by Peter Brett. I promptly forgot about it until last month. And I'm glad. Because it's really great. And billed as part of a trilogy. With only two books out so far and the third without a solid release date. Sigh.
Because I like those books, Amazon or Audible or someone thought that I'd like Brent Weeks' Night Angel Trilogy. This, at least, has a happy ending, I think. It's a trilogy, and all three books have been written. And they're REALLY great, in a genre I still can't believe I've come to love as much as I do. I'm halfway through the last book of the trilogy and I'm sort of dreading the rest of it, because this author has a habit of leading you to make expectations of outcomes and then knocking your foundation out from under you. I'm invested in these characters, so I'm nervous!
Because I love Jim Butcher's Dresden Files books (and OMG am I glad I started reading that series AFTER Ghost Story came out! I'd probably have had to commit some act of violence if not - and I'm still bitter about that one!), again some pseudo-omniscient bot thought I'd like Kevin Hearne's books. Well, there, they were wrong. I freaking LOVE Kevin Hearne's books. They mix my favorite things - urban fantasy, sarcasm, and pop culture. There's a line in the second book in the series where the fearless hero, Atticus O'Sullivan is battling a demon of some sort. The demon says to him, "You killed my father. Prepare to die!" and Atticus says, "Inigo Montoya?!?" I still giggle over that one. (and oh, the irony - the next books in both series are due out on 11/27.)
I do occasionally find great one-off books. The most recent of these is another urban fantasy type book that every child of the eighties should appreciate called, Ready Player One, by Ernest Cline.
And no, fantasy is not all I read - it just seems to be all I read lately. However, I do have Tana French's most recent in my to be read pile. As well as David Baldacci. I am sure Lee Child will be out with another book in the near future. I also just read Jeffrey Deaver's latest. Yes, I read for enjoyment and escape. I need to. I follow politics. I figure I've got plenty of company here. So what's on your to be read list?
Without further ado, here's brillig with tonight's tops! Thanks, brillig!!!
---
Brillig's ObDisclaimer:
The decision to publish each nomination lies with the evening's Diarist and/or Comment Formatter. My evenings at the helm, I try reeeeallllyy hard to publish everything
without
regard to content. I really do, even when I disagree personally with any given nomination. "TopCommentness" lies in the eyes of the nominator and of you, the reader - I leave the decision to you. I do
not
publish self-nominations (ie your own comments) and if I ruled the world, we'd all build community, supporting and uplifting instead of tearing our fellow Kossacks down.
From Noddy:

consciousempress has a gift with words, even as your cringe in sympathy, you roar wth laughter on Dante Atkins diary Why is it so important for rape to be "legitimate"
From brillig:

Laura Clawson's story on food insecurity prompted Kimball Cross to reference the Hunger Games.
---
Top Mojo for yesterday, August 25th, first comments and tip jars excluded. Thank you
mik
for the mojo magic!
1) Given How the GOP Treats Women... by JekyllnHyde — 134
2) Mitt's latest ploy ... by Azazello — 115
3) That is a great video by gchaucer2 — 102
4) There's Rumblin' In Freeperville Too. by majcmb1 — 102
5) My 500th diary. Thanks for your support. by FishOutofWater — 99
6) Right on, Bill by MadRuth — 99
7) "God" doesn't like liars.... by Statusquomustgo — 98
8) Poor Mitt, by AnnetteK — 90
9) There's No Need for a Conflict; Fundamentalists by Gooserock — 86
10) I don't want the government in my bedroom by Shawn Russell — 85
11) I need to leave for a little while, so I'll be by weatherdude — 83
12) They Are Fired Up Because... by JekyllnHyde — 81
13) Bill Nye is a national treasure by sparkysgal — 80
14) We're all buttoned up in Key West. by Kevvboy — 78
15) I do not in any way shape or form share the fundy by JTinDC — 78
16) That's the perfect retort ... by hungrycoyote — 77
17) Tranquility Base here. The Eagle has landed. by briefer — 76
18) I disagree with one point: He will not cave. by hungrycoyote — 75
19) Ann gets emotional. by Azazello — 73
20) Mit and Ann have both boasted several times by Eman — 73
21) Yeah, he stiffed his church... by JeffW — 72
22) Abortion is legal. That is MY religious freedom by cany — 70
23) As long as the topic is abortion we're winning! by Semblance — 70
24) ..and you can help! by Giles Goat Boy — 69
25) No Planet or Presidency for you! n/t by JeffW — 67
26) RIP by ororis — 66
27) I Don't Know Why More Conservatives Understand.... by VirginiaBlue — 65
28) thanks for the update by wdrath — 64
29) Well I'm on the other side of the pond and by LaFeminista — 64
30) I've suggested that what you may well be seeing... by dweb8231 — 64
---
Top Pictures for yesterday, August 25th. Click any image to be taken to the full comment. Thank you
jotter
for the image magic!