Michael over at Bagnews says this is the The New Yorker Romney – Ryan Homosexual Cover. The tar and feathering of the puppy had more of an effect on me.
What do you think?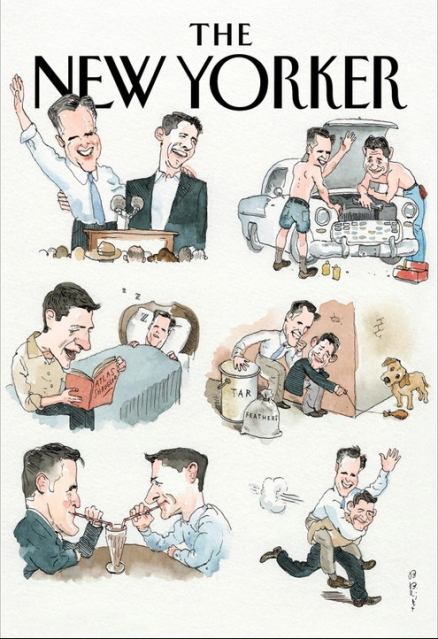 It does turn the "Lad and Dad" stuff on its ear. And you have to love Ryan putting Mittens to sleep with Ayn Rand. But I could also interpret the piggyback thing as Romney hoping Ryan will carry him over the finish line rather than something sexual.
Then there's the poor soon-to-be-duped puppy (a stand in for all of us?).....
Of course, it is Barry Blitt.