We can't afford to forget.
Commentary by Black Kos Editor Denise Oliver-Velez
On the day that we celebrate the 49th anniversary of the March on Washington for Jobs and Freedom, and yesterday's remembrance of W. E. B. Du Bois, activist, author, and educator, who died in Ghana, on August 27 1963, just one day before the march, we should also remember that it was on this day that Emmett Till was kidnapped, and murdered, in 1955. Haitians in NY marched in 1997, to protest the savage beating and sexual assault of Abner Louima, a Haitian immigrant who was tortured by New York City cops.
So much history. Fast forward and remember this:


I can't forget our victories but I sure as hell am not gonna forget that there is a whole lot of ugly in this country.
As the daily headlines are dominated by the RNC, and a hurricane watch - I'm paying close attention to the court case of the domestic military terrorists who plotted to assassinate our POTUS.

F.E.A.R. "Forever Enduring Always Ready" calling themselves "Patriots."
Makes you wonder how many more of them are out there?
I get up each morning and say a prayer for our president's well-being.
Been praying the same one since the day he decided to run.
I don't ever forget the danger he faces in this nation.
The TeapubliKKKan party has unleashed a hurricane of racism and the eddies of the storm are embedded in our military, and blow around every corner.
We now have "birther" SEALS, and birther whistles from Romney.
I really have no more to say.
Other than another daily prayer.
I also pray for the Secret Service to keep doing their job.
Say one with me.
~~~~~~~~~~~~~~~~~~~~~~~~~~~~~~~~~~~~~~~~~~~~~~~~~~~
News by dopper0189, Black Kos Managing Editor
~~~~~~~~~~~~~~~~~~~~~~~~~~~~~~~~~~~~~~~~~~~~~~~~~~~



~~~~~~~~~~~~~~~~~~~~~~~~~~~~~~~~~~~~~~~~~~~~~~~~~~~
On the basis that men with cornrows and dreadlock are not 'businesslike,' the business school dean at Virginia's Hampton University, a historically black school, has banned the hairstyles in a seminar for M.B. A. students. New York Daily News: Virginia black-college business-school dean stands by decade-old ban on cornrows, dreadlocks.
~~~~~~~~~~~~~~~~~~~~~~~~~~~~~~~~~~~~~~~~~~~~~~~~~~~
A university dean in Virginia is sticking by a school ban on cornrows and dreadlocks on the basis that the strict hair policy helps students land jobs.
The ban at Hampton University, a historically black school, applies only to male business students taking a seminar that's part of the school's five-year M.B.A. program, ABC affiliate WVEC reports.
"We've been very successful," Business School Dean Sid Credle told the station. "We've placed more than 99 percent of the students who have graduated from this school, this program [in corporate jobs]."
Despite the ban's longstanding controversy — it's been in place since 2001 — Credle says the hair policy has nothing to do with black culture.
"When was it that cornrows and dreadlocks were a part of African-American history?" he said. "I mean, Charles Drew didn't wear it, Muhammad Ali didn't wear it, Martin Luther King didn't wear it."
Credle says business students should look like businessmen.
"If you're going to play baseball, you wear baseball uniforms," he told WVEC. "If you're going to play tennis, you wear [a] tennis uniform. Well, you're playing that business."
Credle refused to comment when reached by the Daily News.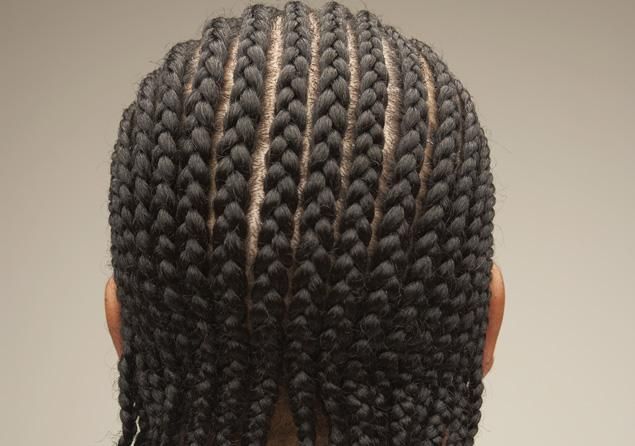 Is braided hair 'unbusinesslike'? The dean of the business school at Hampden University seems to think so.


~~~~~~~~~~~~~~~~~~~~~~~~~~~~~~~~~~~~~~~~~~~~~~~~~~~



~~~~~~~~~~~~~~~~~~~~~~~~~~~~~~~~~~~~~~~~~~~~~~~~~~~
People are rightly focused on new restrictions the GOP is using to "block the vote", but many are ignoring the old ones that are still in place. Politics365: 6 Million Can't Vote: NAACP to Focus on Felon Voting Rights Near GOP Convention.
~~~~~~~~~~~~~~~~~~~~~~~~~~~~~~~~~~~~~~~~~~~~~~~~~~~
On the morning of the second day of the Republican Convention, the NAACP will hold a press conference to highlight felony voting rights as a tool of voter suppression. Six million convicted felons do not have the right to vote in the U.S.
NAACP President Ben Jealous, NAACP Vice President Hilary Shelton along with local NAACP leaders and community activists Adora Obi Nweze, Lenny McAllister, who is a Senior Contributor to Politic365 and a CNN analyst, Kemba Smith Pradia, and Desmond Meade will meet with reporters on the issue at Perry Harvey Park in Tampa, Florida on August 28th at 11:00 am.
The NAACP's press release states that, "felony disenfranchisement is the method of voter suppression that dates back to the Jim Crow Era. It was one of many tools used by state legislators to prevent full political participation by African Americans. Today, nearly 6 million voters are disenfranchised due to felony disenfranchisement across 48 states."Kemba Smith Pradia, and Desmond Meade will meet with reporters on the issue at Perry Harvey Park in Tampa, Florida on August 28th at 11:00 am.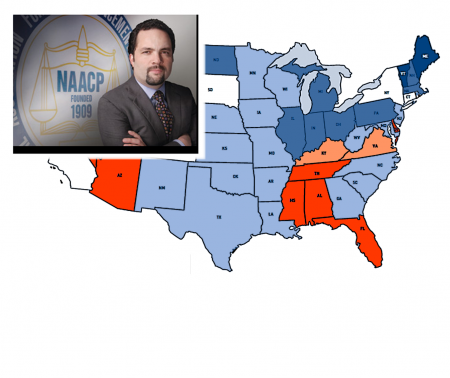 ~~~~~~~~~~~~~~~~~~~~~~~~~~~~~~~~~~~~~~~~~~~~~~~~~~~
The RNC's speakers are racially diverse, but don't expect the audience to reflect the lineup. The Root: The GOP's Rainbow Coalition.
~~~~~~~~~~~~~~~~~~~~~~~~~~~~~~~~~~~~~~~~~~~~~~~~~~~
As the Republican National Convention kicks off in Tampa, Fla., there are a few things you can bet on: a red, white and blue decorating theme, endless repetition of the term "Obamacare" followed by a chorus of jeers and a diverse parade of speakers making the case for the GOP team of Mitt Romney and Paul Ryan.
That rainbow coalition of onstage GOP stars is scheduled to include in part: Condoleezza Rice, the former secretary of state whose boss, George W. Bush, is conspicuously absent from the proceedings; Mia Love, an African-American Mormon from Utah who is running for a U.S. congressional seat; Florida Sen. Marco Rubio, a purported finalist to join Romney on the ticket before Ryan was named to the second spot; a gubernatorial trio of Nevada's Brian Sandoval, New Mexico's Susana Martinez and South Carolina's Nikki Haley; and Artur Davis -- an African-American former Alabama officeholder, Democrat and Obama supporter -- who is a chief talking point for Republicans challenged on their diversity bona fides. (Missing is a favored son businessman Herman Cain, who rose high before flaming out during primary season.)
But it's doubtful that the multiethnic tableau will be duplicated in the sea of delegates shouting "USA, USA." That's been the case for years at conservative gatherings where -- despite featuring the song stylings of a Chaka Khan (at the 2000 convention) or the occasional gospel choir -- minorities, particularly African Americans, are also greatly in the minority. As a journalist, I've noticed how the modern-day vision of the party of Lincoln has failed to attract voters in an America that is increasingly nonwhite.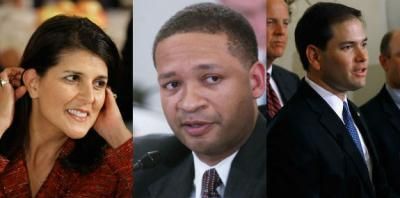 That rainbow coalition onstage .
Chip Somodevilla/Getty; Scott J. Ferrell/CQ-Roll Call/Getty; Chip Somodevilla/Getty
(The Root)


~~~~~~~~~~~~~~~~~~~~~~~~~~~~~~~~~~~~~~~~~~~~~~~~~~~


~~~~~~~~~~~~~~~~~~~~~~~~~~~~~~~~~~~~~~~~~~~~~~~~~~~
BCT Partners to offer STEM services and training. Black Enterprise: Former 'Apprentice' Winner Scores Billion-Dollar Contracts.
~~~~~~~~~~~~~~~~~~~~~~~~~~~~~~~~~~~~~~~~~~~~~~~~~~~
Randal Pinkett, chairman and CEO of BCT 
Partners, is widely known for his winning appearance on the fourth
 season of NBC's The Apprentice. BCT Partners was recently awarded billion-dollar contracts from the U.S. Department of Health and Human Services (HHS) to provide health and IT 
solutions to the Substance Abuse and Mental Health Administration 
(SAMHSA) and the National Institutes of Health (NIH).
"The SAMHSA and CIO-SP3 contracts are significant wins for our company," Pinkett said in a statement. "They demonstrate the depth and breadth of our expertise in supporting complex, nationwide initiatives. They also exemplify our commitment to working with federal government agencies—helping achieve their missions and thereby improving the lives of the people they serve."
The SAMHSA contract will cover a 5-year period with a total ceiling of $900 million towards influencing SAMHSA in realizing their goals in substance abuse prevention and mental health treatment in those suffering from behavioral health issues.

 The NIH Contract will work on performance in the areas of IT over a 
10-year period with a total ceiling of $20 billion.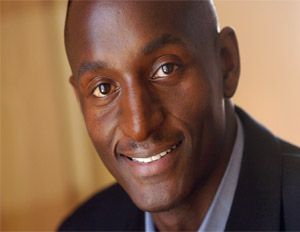 Randal Pinkett (Image: File)


~~~~~~~~~~~~~~~~~~~~~~~~~~~~~~~~~~~~~~~~~~~~~~~~~~~~~~~~~~
Voices and Soul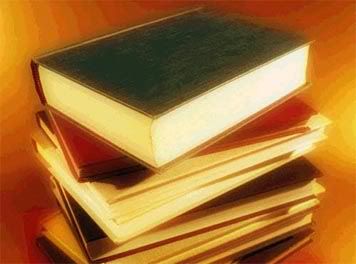 by Justice Putnam
Black Kos Poetry Editor
A literary conceit was used in Malcolm Lowry's "Under the Volcano", in which The Counsel carries an ever-increasing bundle of letters from his ex-wife. He tells others in the village of the letters' contents and his ex-wife's day to day itinerary of experiences; as each missive is delivered to the village post office. When asked when she will come to visit, his constant reply is, 'soon.' When his ex-wife does arrive unexpectedly, to reconcile their relationship, no less; it is revealed he has never opened any of the letters from her; years worth of letters unopened, yet each letter was enthusiastically awaited for.
"Hell," The Counsel would tell all within earshot, "Hell is my natural condition."
Pablo Neruda would walk the Promenade and watch from the window of his seaside villa as humanity strolled by on oppresively hot summer days and nights. His solitary observances evoked what some have described as a Hell, or at least a purgatory of human sin and degradation. It is all of that and more, but it is also a simple acknowledgement of the Beast that is in all of us; the Beast that conjures and transcends Angels. The Beast that is hidden until one finds themself as a...

Gentleman Alone

The young maricones and the horny muchachas,
The big fat widows delirious from insomnia,
The young wives thirty hours' pregnant,
And the hoarse tomcats that cross my garden at night,
Like a collar of palpitating sexual oysters
Surround my solitary home,
Enemies of my soul,
Conspirators in pajamas
Who exchange deep kisses for passwords.
Radiant summer brings out the lovers
In melancholy regiments,
Fat and thin and happy and sad couples;
Under the elegant coconut palms, near the ocean and moon,
There is a continual life of pants and panties,
A hum from the fondling of silk stockings,
And women's breasts that glisten like eyes.
The salary man, after a while,
After the week's tedium, and the novels read in bed at night,
Has decisively fucked his neighbor,
And now takes her to the miserable movies,
Where the heroes are horses or passionate princes,
And he caresses her legs covered with sweet down
With his ardent and sweaty palms that smell like cigarettes.
The night of the hunter and the night of the husband
Come together like bed sheets and bury me,
And the hours after lunch, when the students and priests are masturbating,
And the animals mount each other openly,
And the bees smell of blood, and the flies buzz cholerically,
And cousins play strange games with cousins,
And doctors glower at the husband of the young patient,
And the early morning in which the professor, without a thought,
Pays his conjugal debt and eats breakfast,
And to top it all off, the adulterers, who love each other truly
On beds big and tall as ships:
So, eternally,
This twisted and breathing forest crushes me
With gigantic flowers like mouth and teeth
And black roots like fingernails and shoes

-- Pablo Neruda
~~~~~~~~~~~~~~~~~~~~~~~~~~~~~~~~~~~~~~~~~~~~~~~~~~~~~~~~~~
Welcome to the Front Porch