For those who missed it, here follows all anyone will ever remember about the 2012 RNC:

1. The amount of lying by the speakers, culminating in Lyin' Ryan's outrageous barrage of falsehoods, finally forced the mainstream media to use the word LIE.

2. The GOP base was perfectly represented by the goons throwing peanuts at a black CNN camera operator.

3. "Eastwooding"
That's all, folks.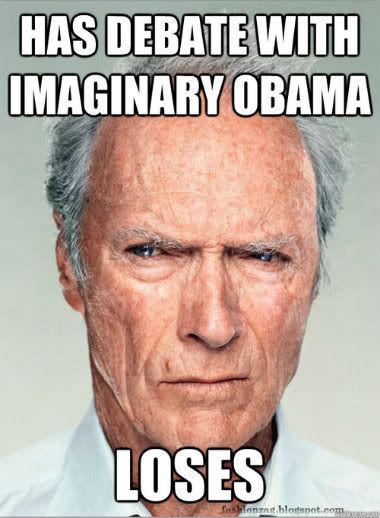 Special bonus fun fact: It was actually Mitt Romney who INVENTED Eastwooding, at Detroit's Ford Field, last February: