In 2003, a massive wildfire raged into Glacier National Park, stopping along the shore of Lake McDonald. Flames from the fire rose hundreds of feet into the air and were visible for many miles. Dense smoke covered Lake McDonald. Nearly 40,000 acres were burned. The 2003 fire season was the most significant in the history of Glacier National Park. While the winter snowpack was normal, rainfall was below average from April through June. Then there was almost no rain in July and August. Coming on the heels of a five-year drought, the Park turned into a tinderbox waiting for ignition. During the summer of 2003, 13% of Glacier National Park—over 136,000 acres—burned.
The Rocky Point Nature Trail leads into the burn area. Here hikers can see the new life that has sprung up.

The Trail: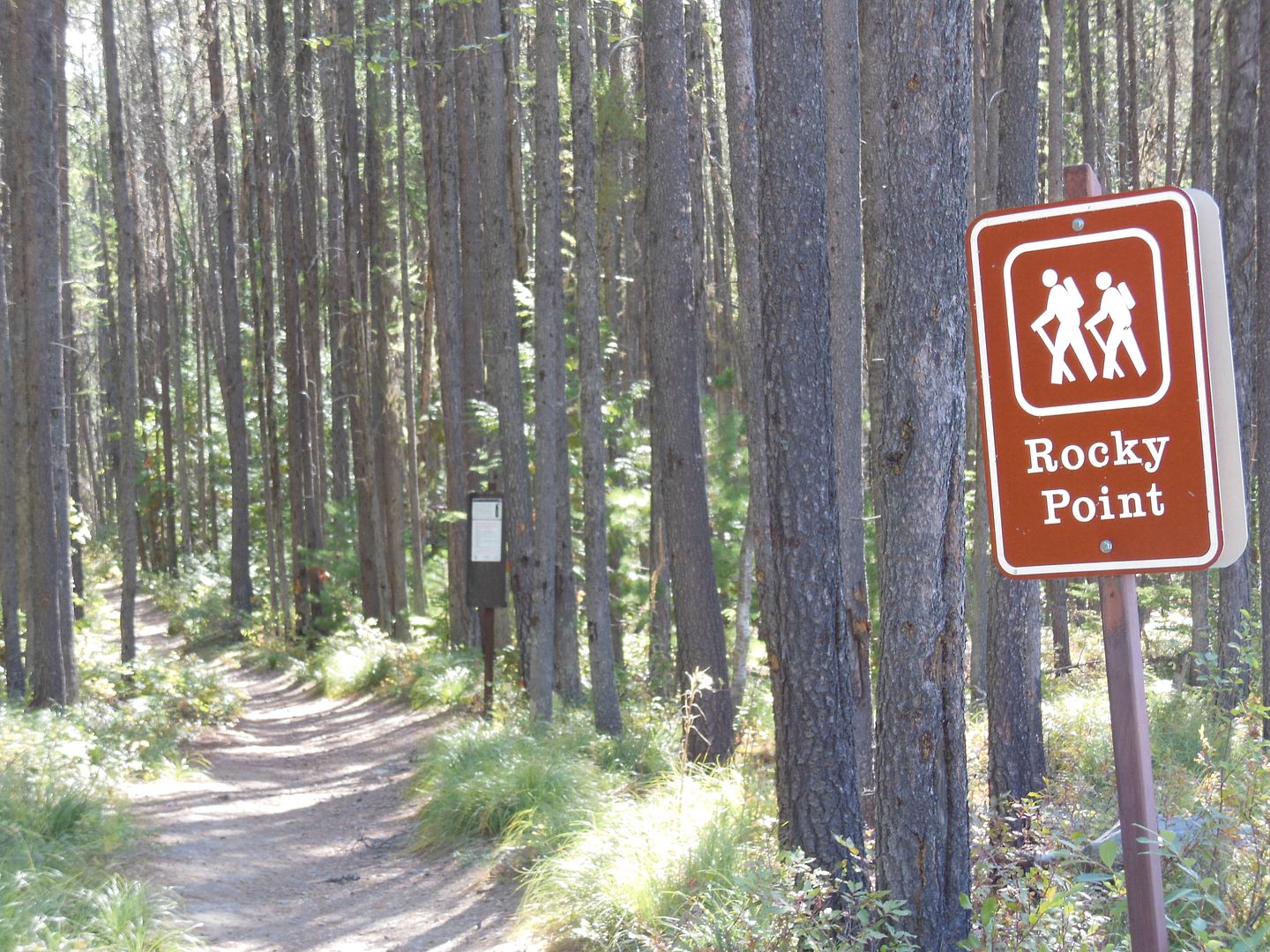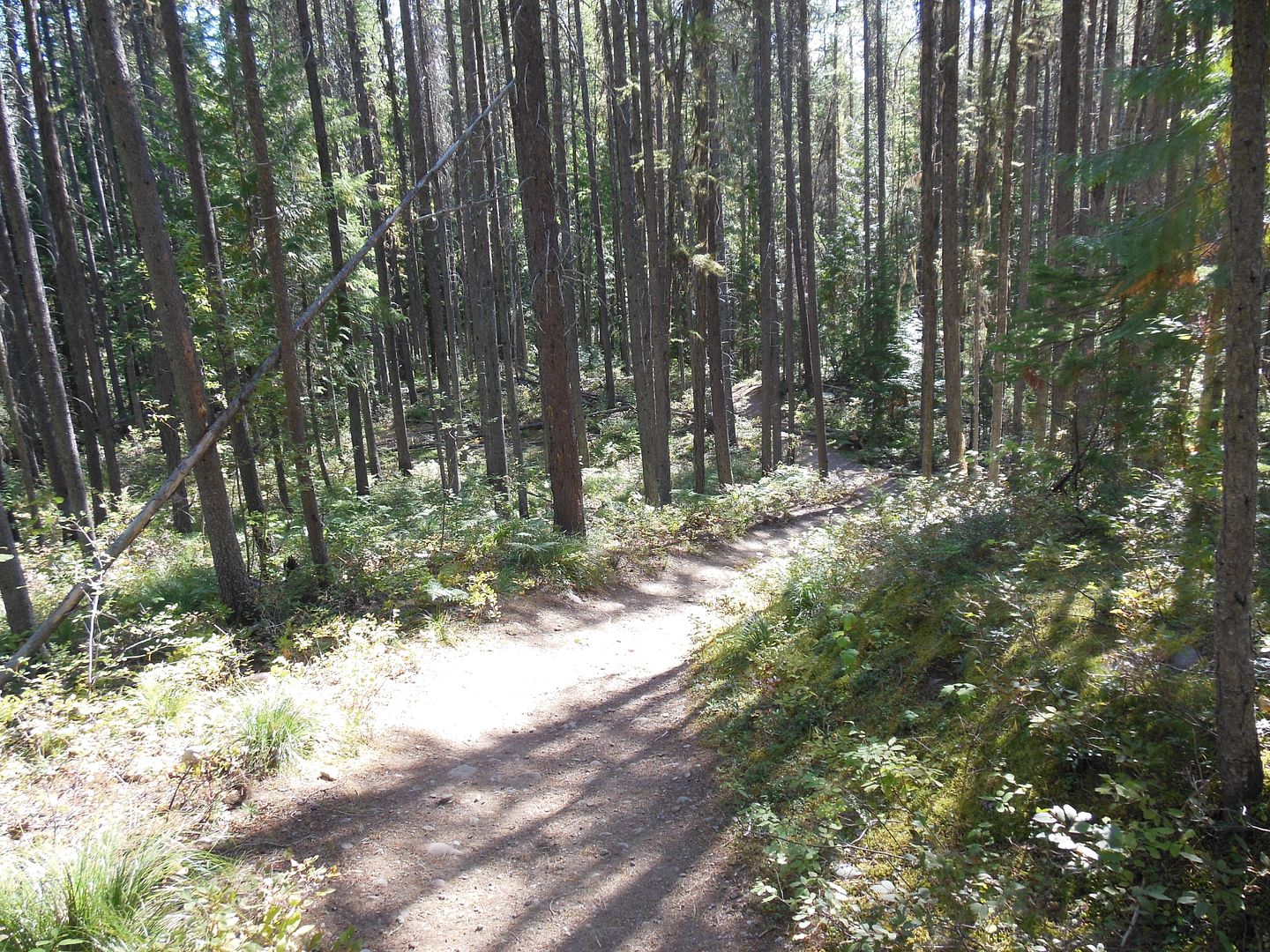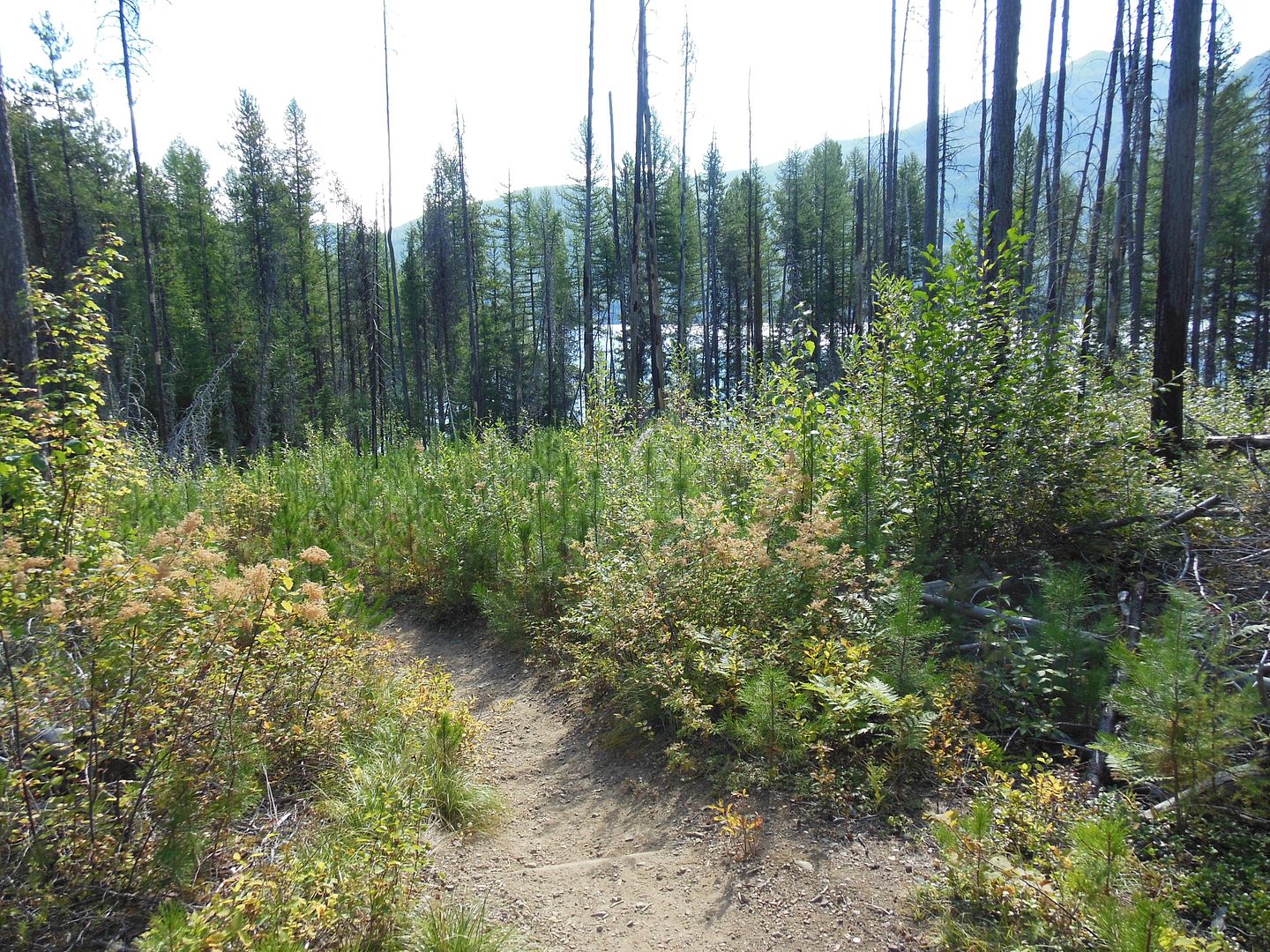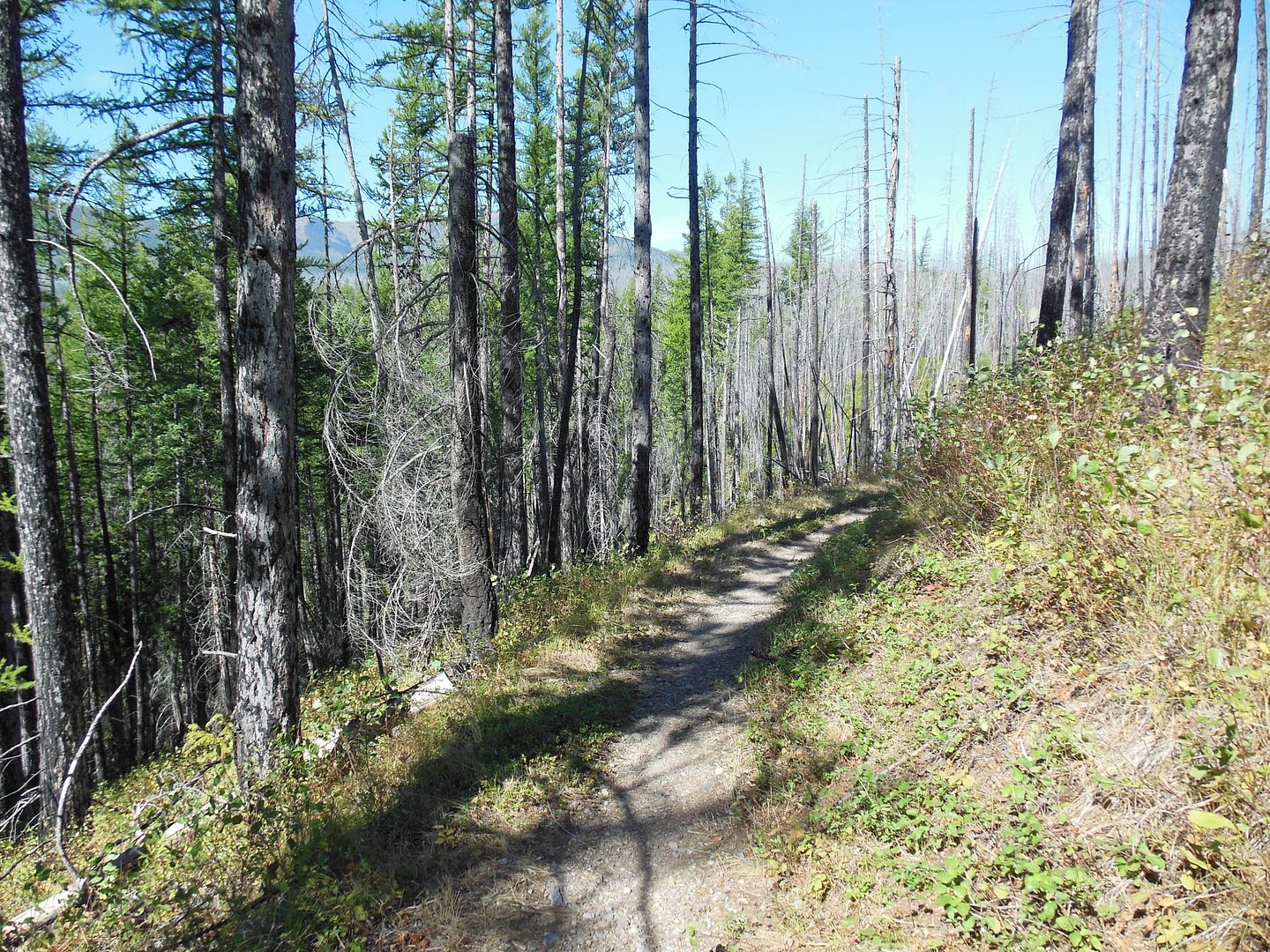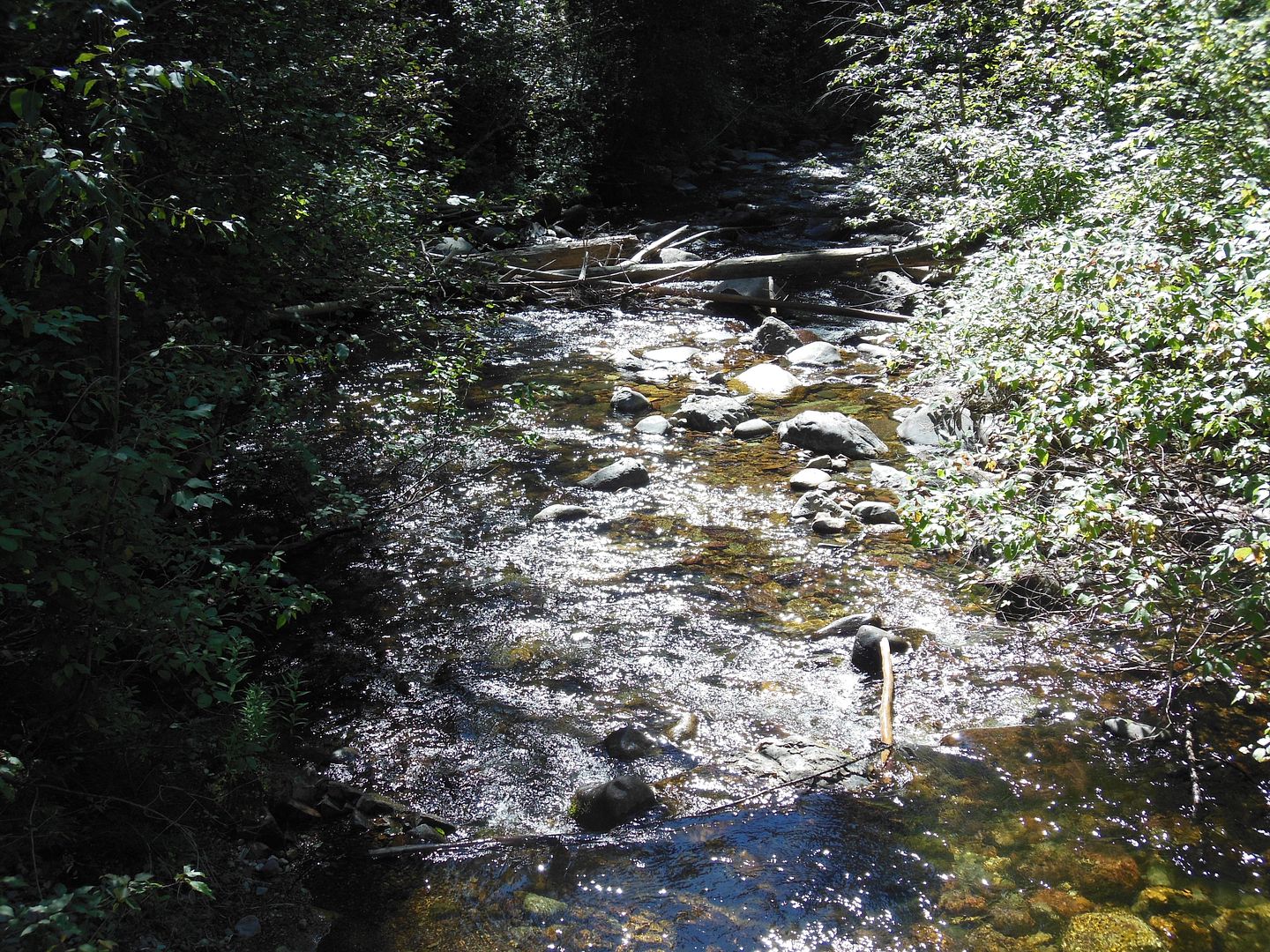 The Views: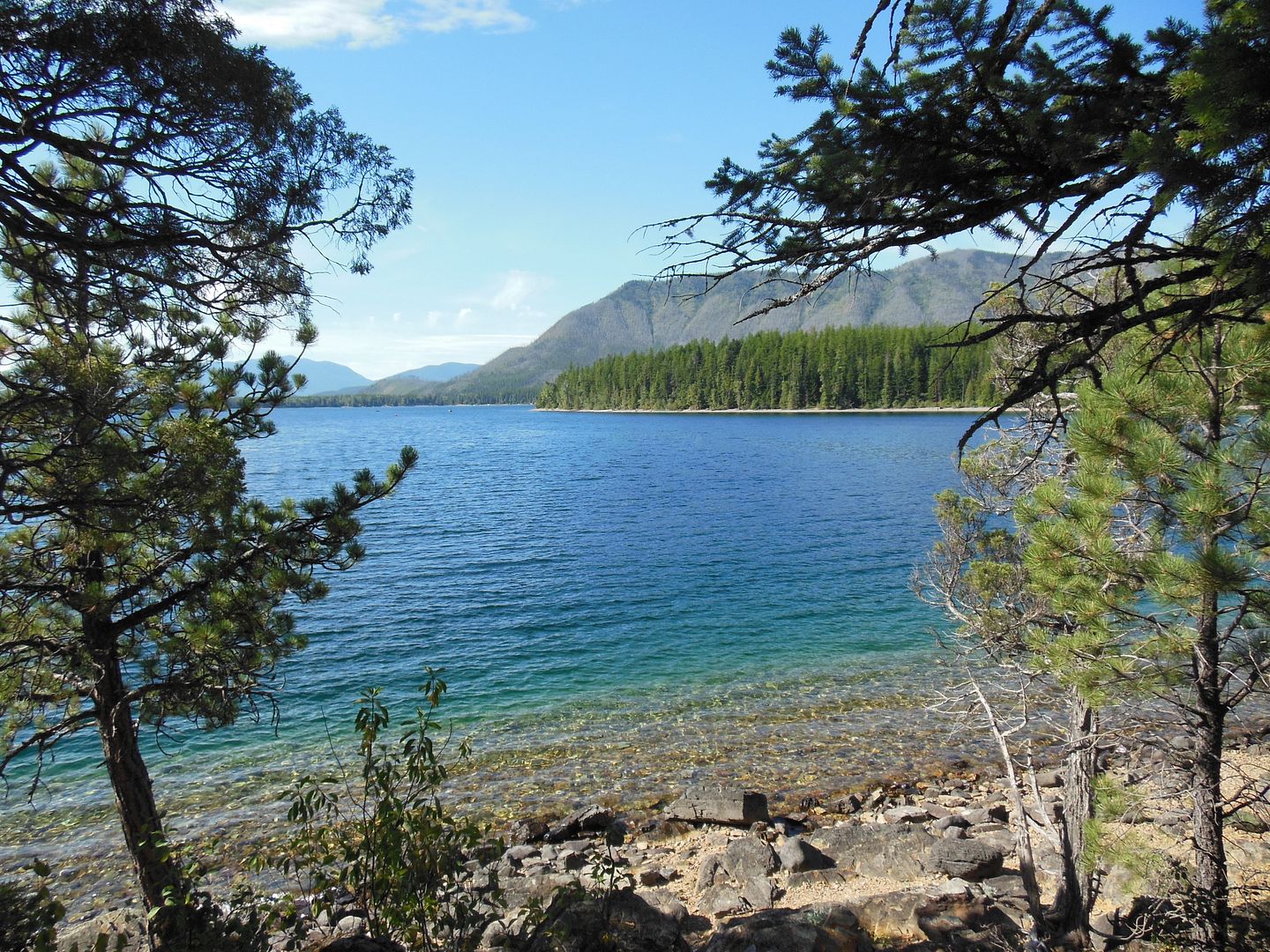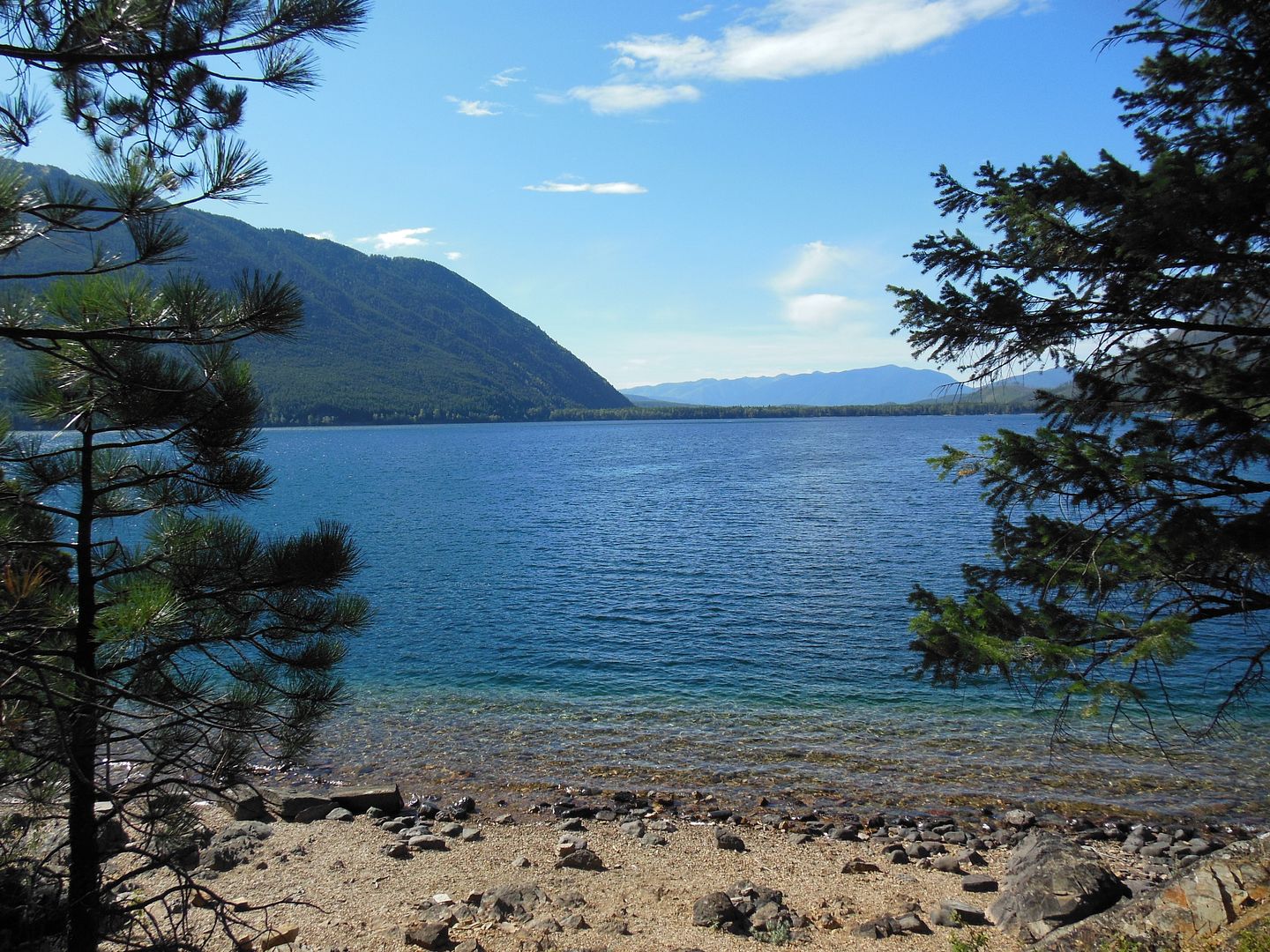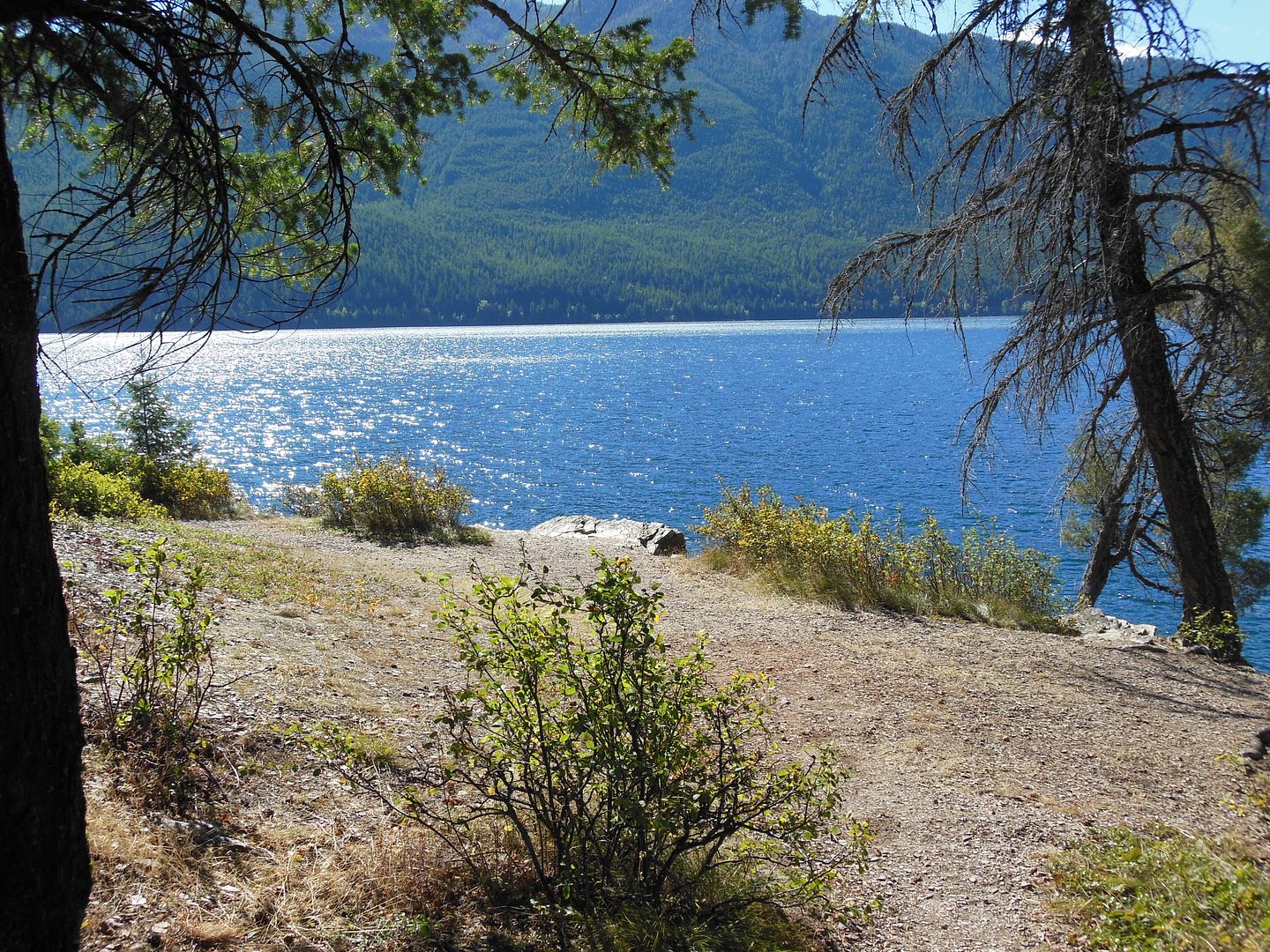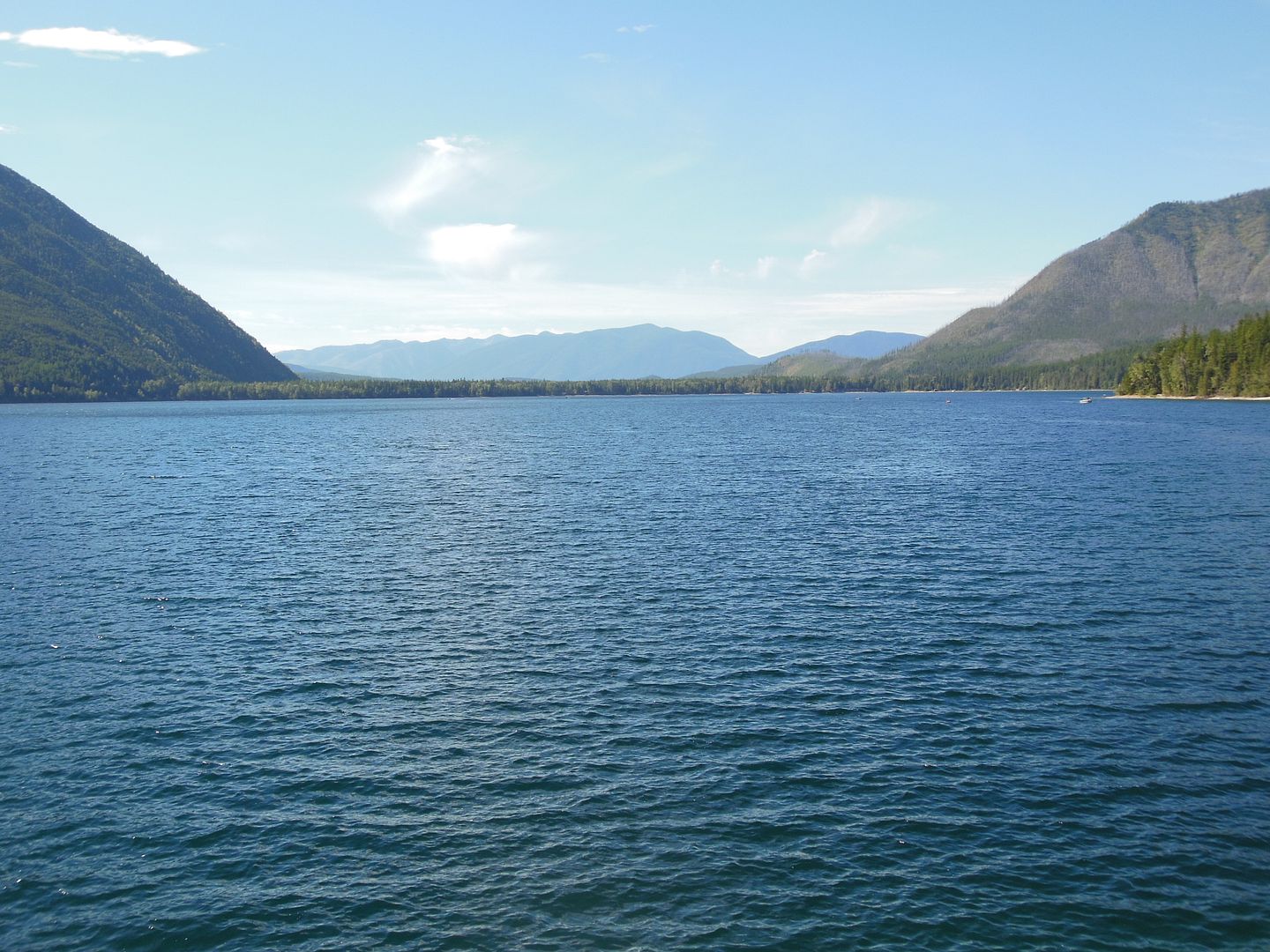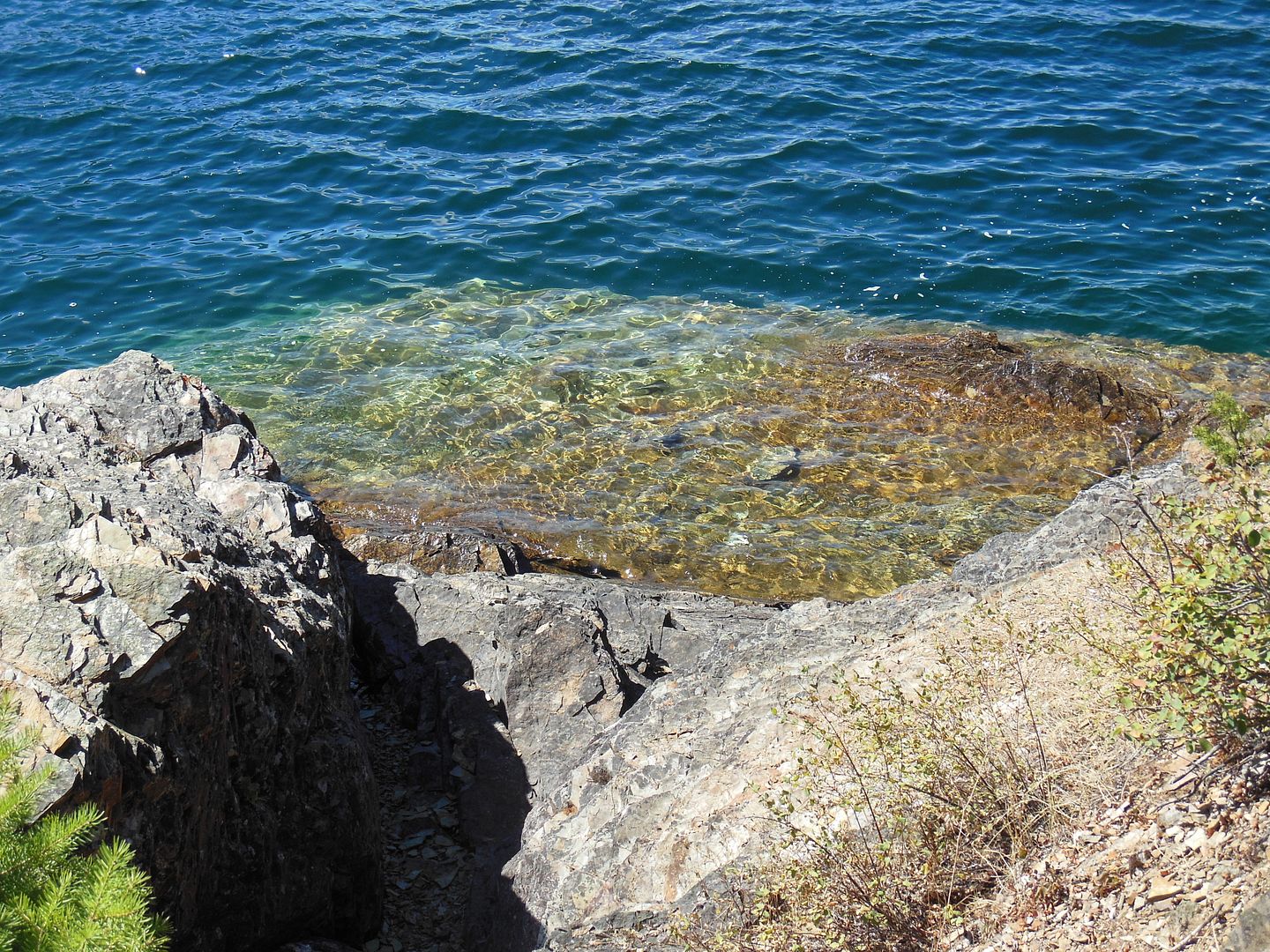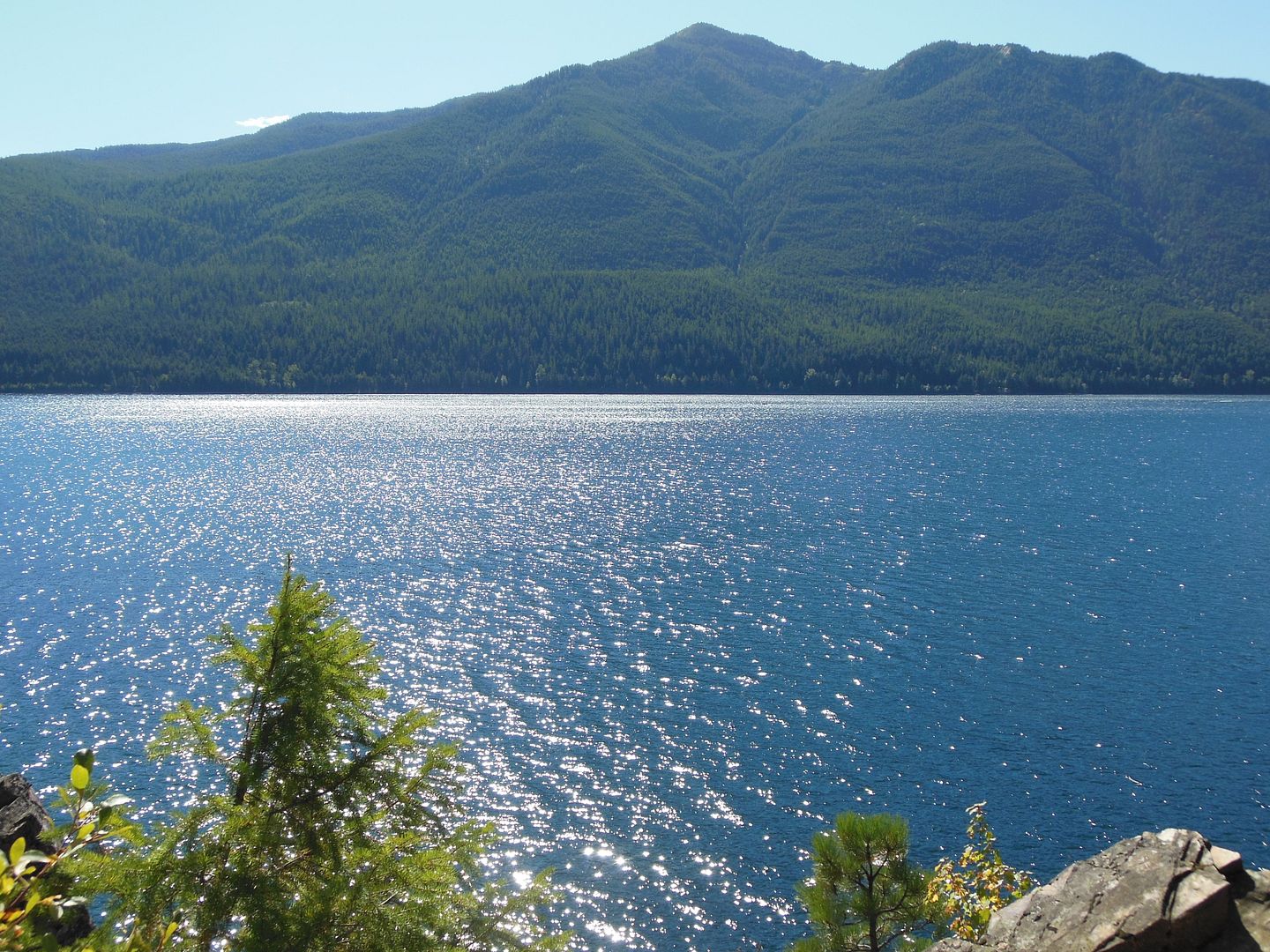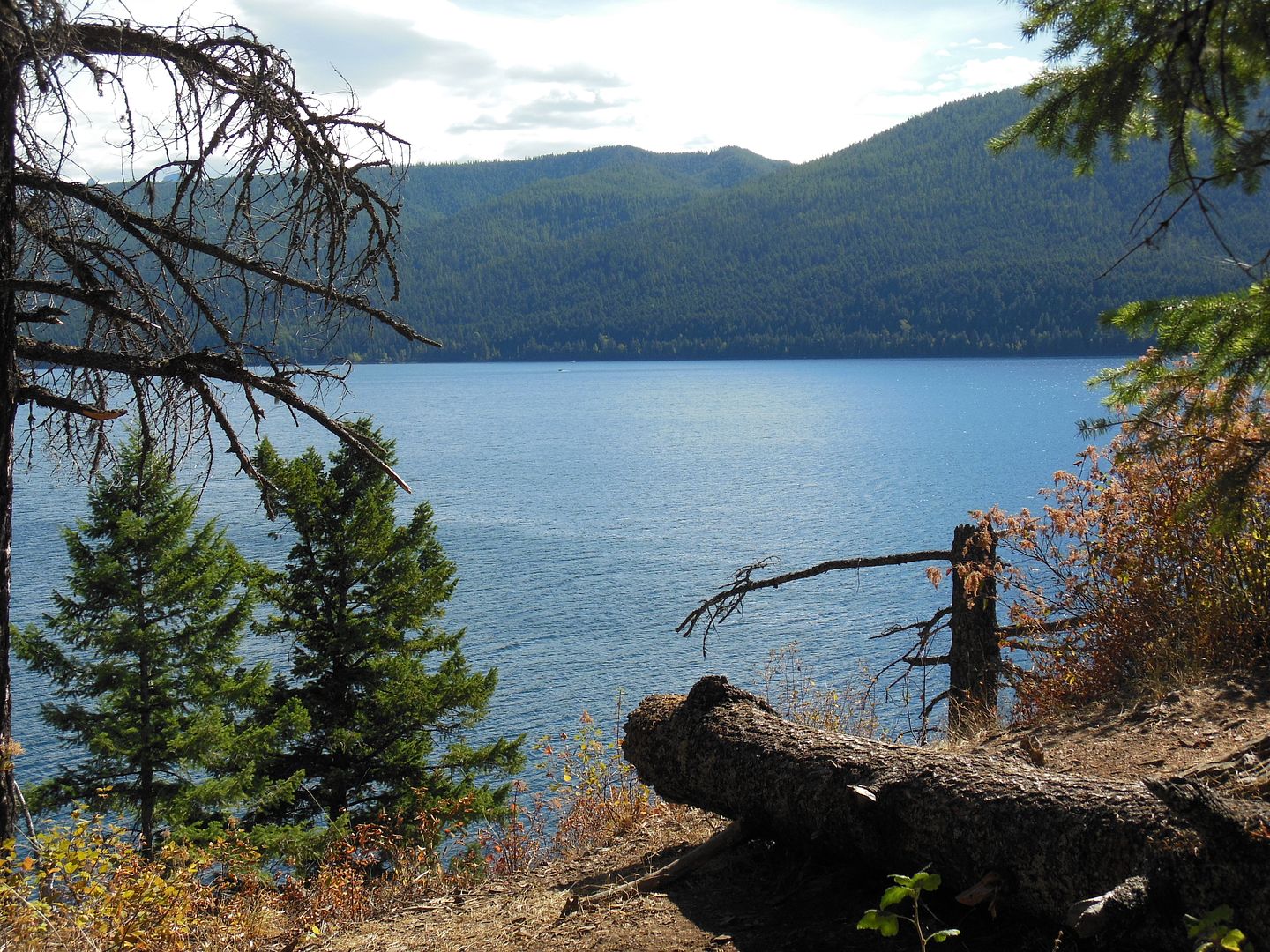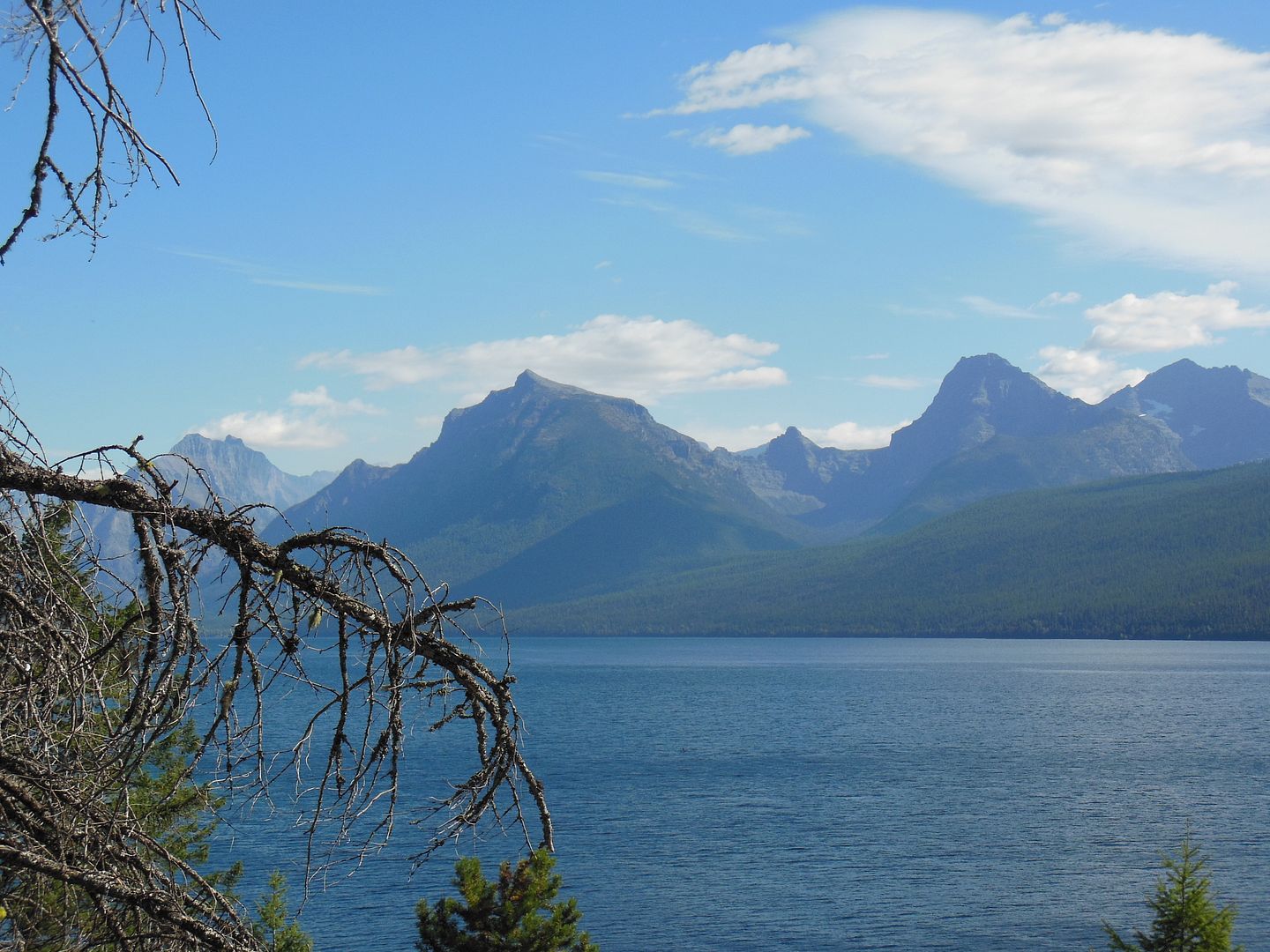 The Burn Area:
The National Park Service today views wildfires as an integral component of a healthy forest. This hasn't always been the case, and for more than half a century, the Park Service suppressed wildfires within the park resulting in unhealthy forests and more catastrophic fires as the fuel loads accumulated. Today, the Park Service views wildfires as a major ingredient in the ecology of the Northern Rockies, just like the snow, the wind, and the rain.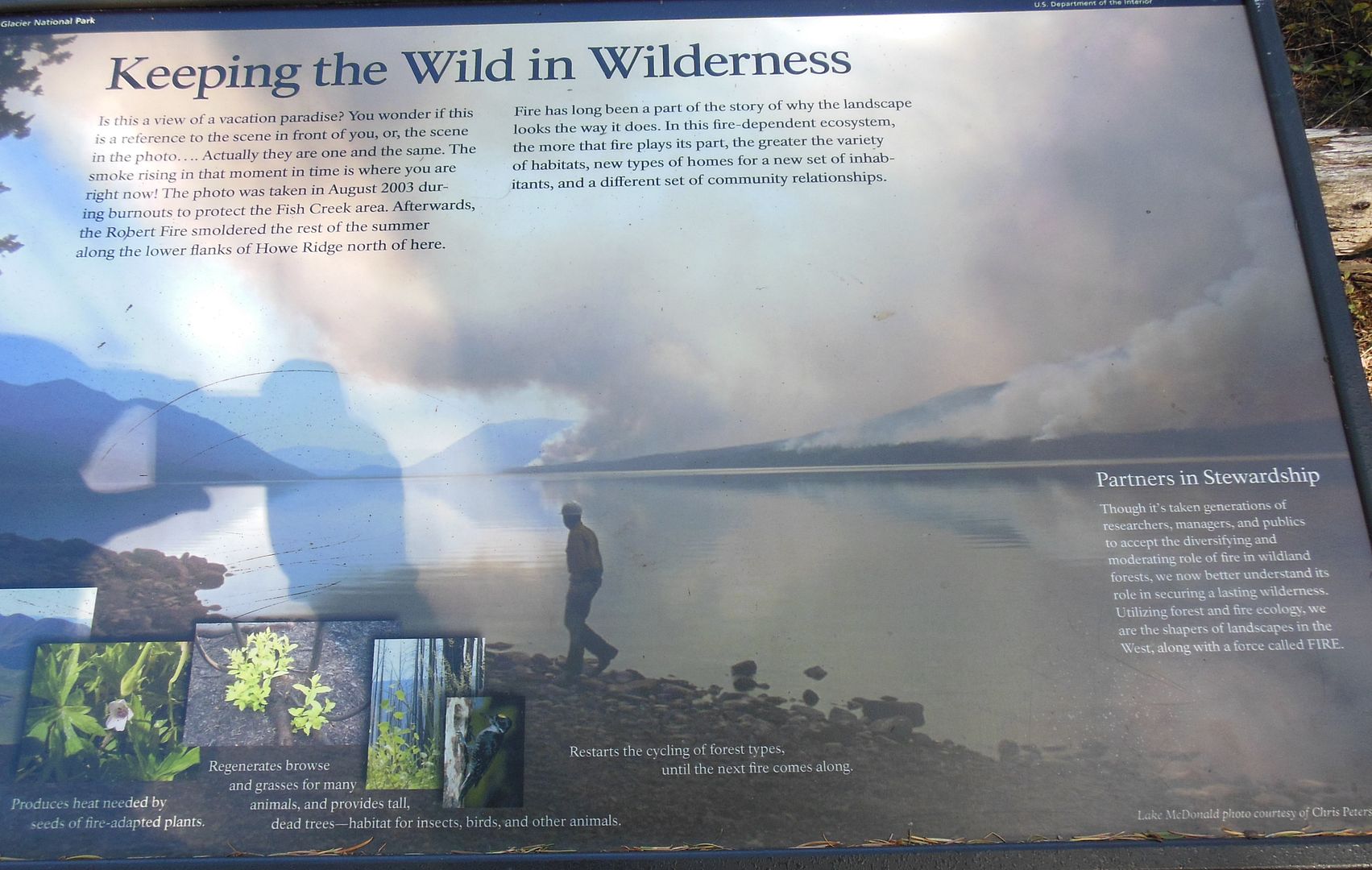 The interpretive sign shown above explains the 2003 fire and shows the smoke coming from it. We were camping in Glacier when this fire jumped the North Fork of the Flathead River and entered the park. We could see the mountain ridge behind the lake glowing red at night and covering the lake and valley with heavy smoke during the day.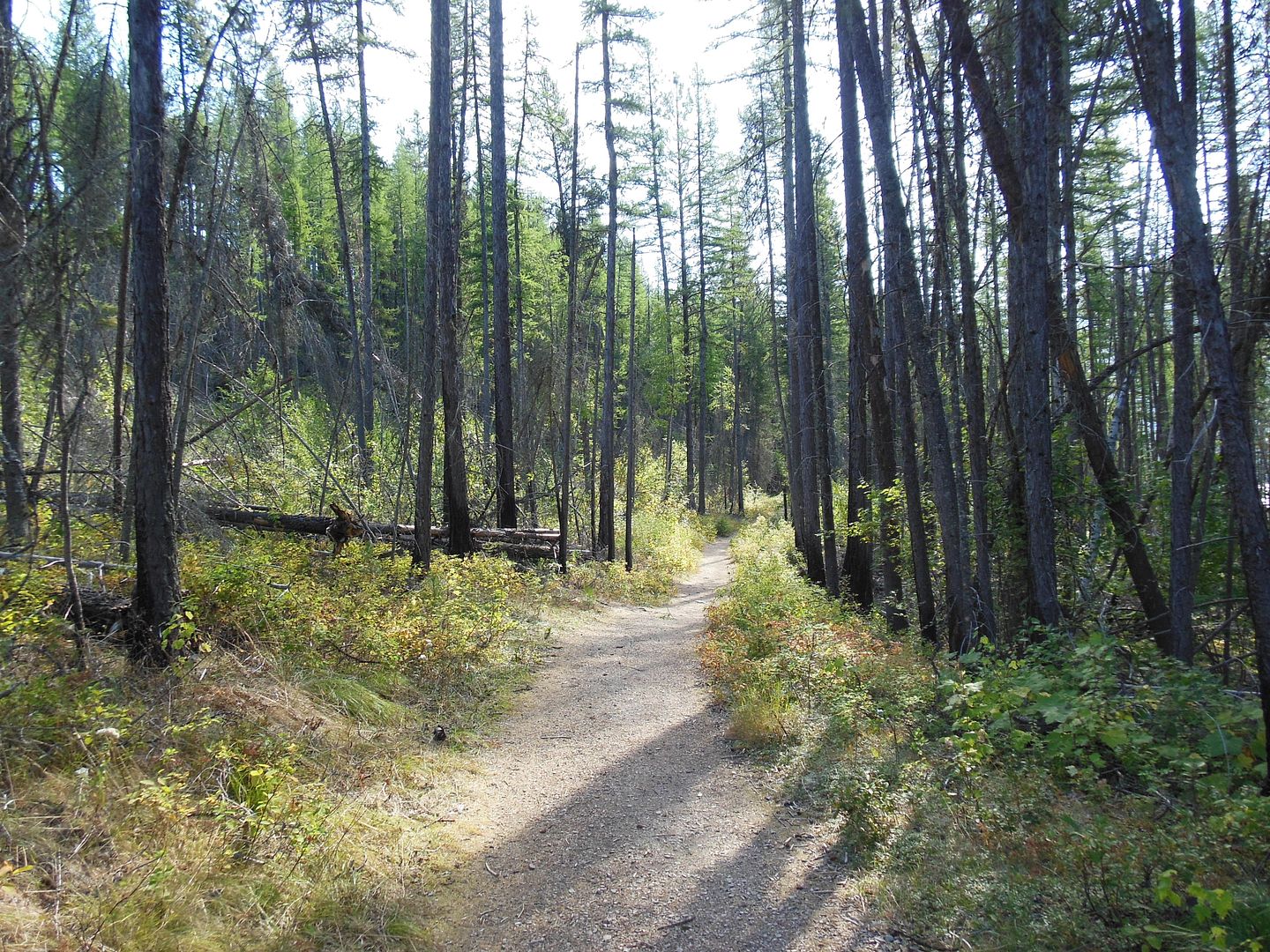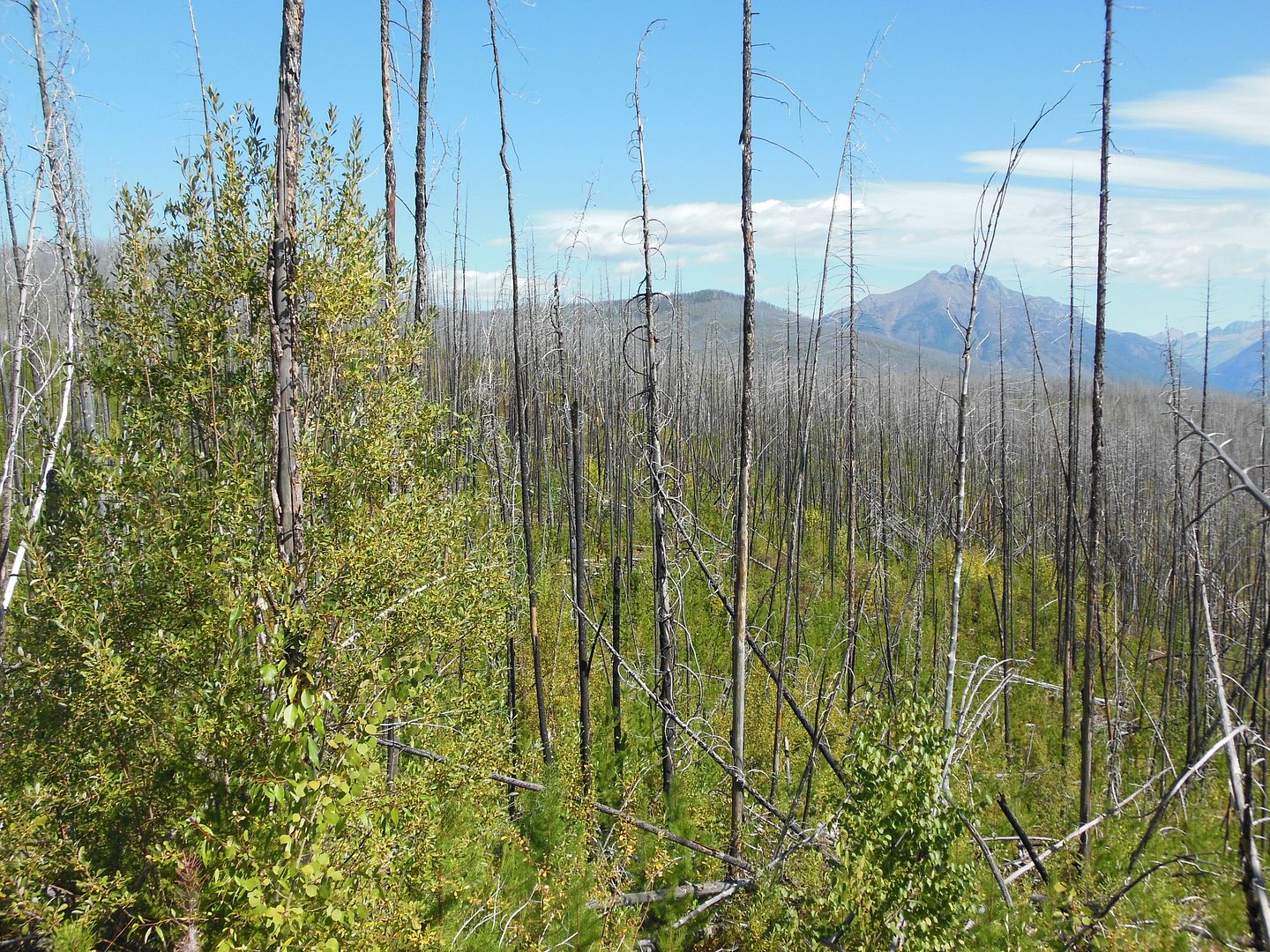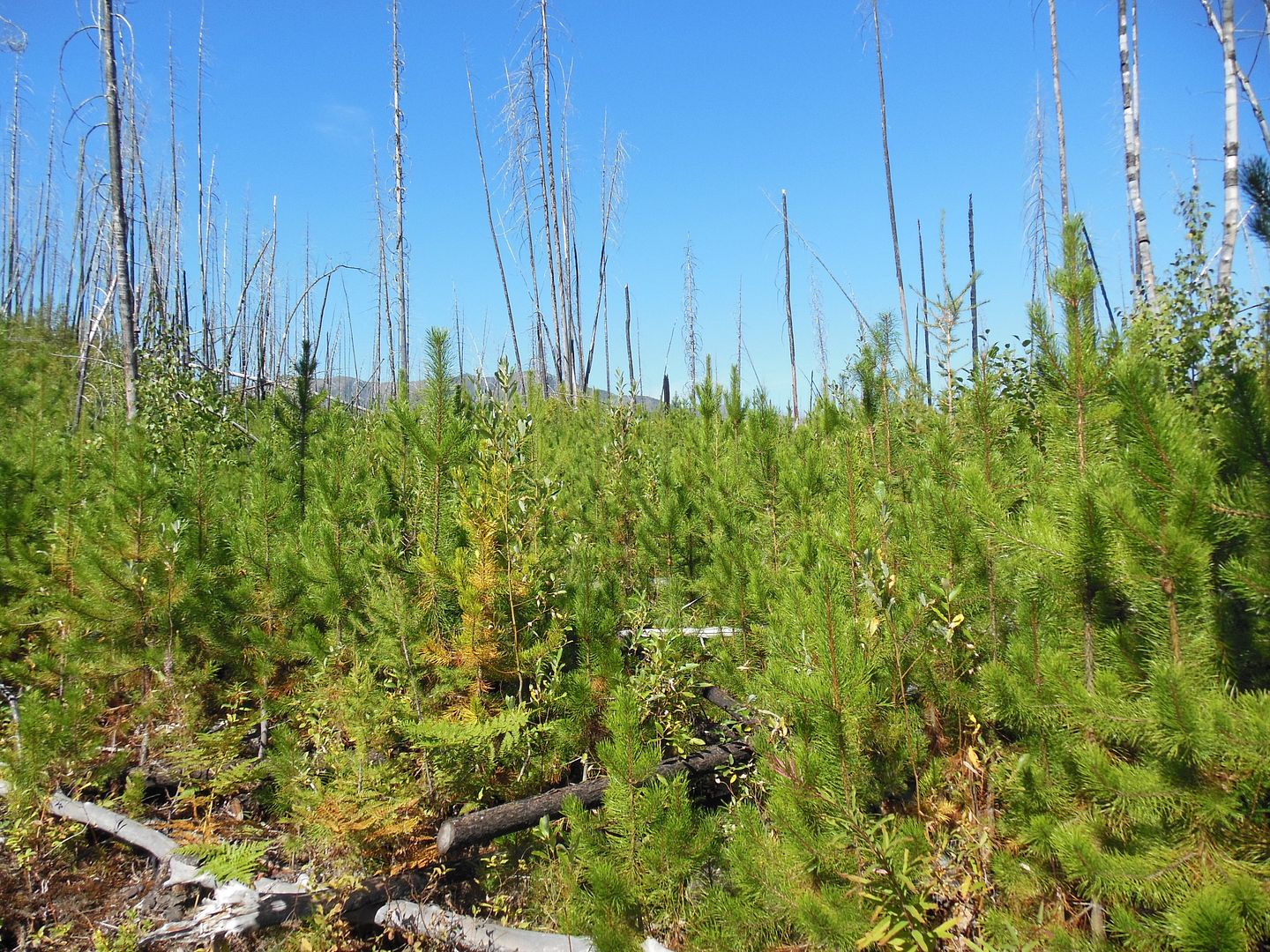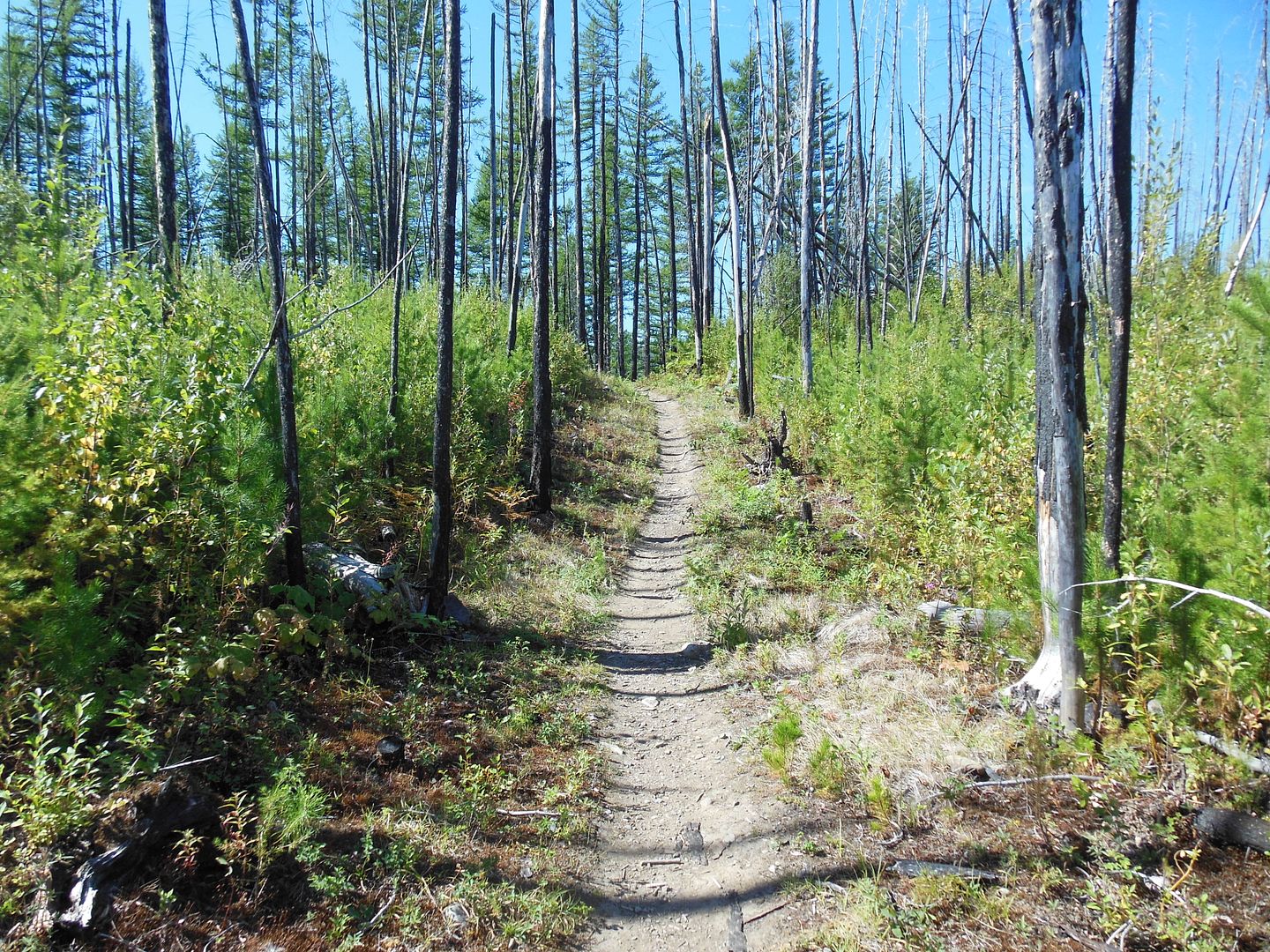 Questions for the future:

How will we manage the fire-prone forests in an era of global climate change?

How will the role of fire change in this ecosystem as our glaciers disappear?
These are questions raised by the National Park Service. I would also like to ask what happens to forest fire management if we have a government run by politicians who are scientifically illiterate and who often feel that prayer, not science, is the answer to all problems? What will happen to the National Parks, if the American public elects a government that promotes the privatization of all public lands and government services?