The composite projection: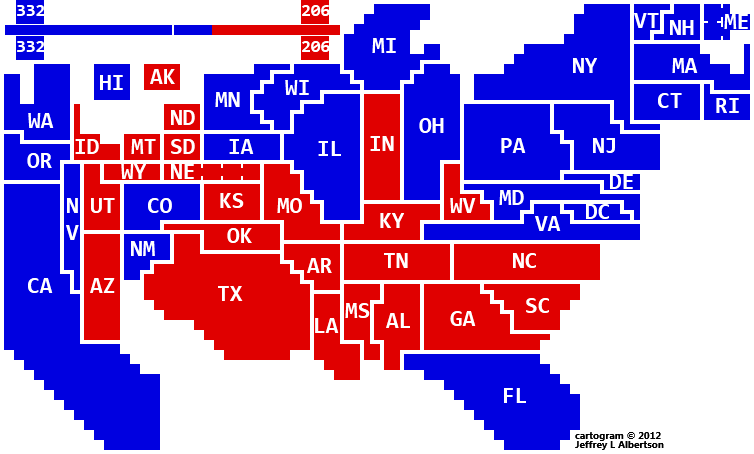 The maps out of which the composite was built are over the fold.
A morning edition of this overview is posted daily at the 2012 Electoral College Calculator blog.
Good evening!
Today I took the liberty of including a seventh forecast, although it comes from one of our six forecasters -- it's the "no tossups" version of Real Clear Politics' projection. It showed an interesting movement today, painting VA red.
Yesterday's movement of NC from red to blue in Electoral-Vote.com was brief -- it's back red again this evening.
Please point out anything interesting, wrong, or both.
To the maps!
Real Clear Politics (No Tossups)


Maps created using 2012 Electoral College Calculator technology.