Ya' know, if one of our ambassadors had been killed in a violent attack in a foreign country under the previous occupants of 1600 Pennsylvania Ave., we would've already blowed up the place real good; if anyone thinks that's still a good plan, vote for the smirking Mittwit.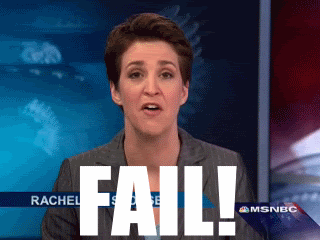 It's time for "this day in history." On this date in 1953, MA Senator John F. Kennedy married Jacqueline Lee Bouvier in Newport, RI. Them piddly - a$$ royal weddings across the pond got nothin' on them! :D On this date in 2005, FEMA director Michael "Heck of a Job, Brownie" Brown resigned, three days after losing his onsite command of the Hurricane Katrina relief effort. Let us not forget what his FEMA - leading creds were, boys & girls!
Senator Nude Cosmo is 53 today; because I'm feeling charitable, I won't bring out...well...you know. Besides, the image of Senator NUDE Cosmo's enough! On the flip side, this leg is 72 today.
On to Hump Day SPARK! :D Today's brilliant criminal had beer so much on his brainz he forgot to read. I wonder if this is the same moose that was sacked from Holy Grail? DON'T SAY I DON'T KNOW MY AUDIENCE! :D Finally, my kitties ain't super rich, but they are a damn sight more happy - looking than some of these felines; AND, whoever painted the claws of their kitty should be hung up by his/her Buster Browns!
On with The Rachel Maddow Show...
"Breaking News - Pres. Obama Discusses Libya Attack..." - President Obama said today that we do not have an option to "withdraw from the world." Well, we're required via treaty to give oodles of $$$ to Egypt - and Israel. President Obama wants to capture those who were responsible for all the violence. Huh...no mentions of bombing back to the stone age or anything... And, in a shallow comment, President Obama looks TERRIBLE. He carries the weight of the free world on his shoulders, and he doesn't really hide the fact.
"Justice Will be Done" - OBL's #2 - in every sense of the world - is still with us. The new AQ "deputy" was killed in June, and his death might have played a role in what happened in Libya last night. Oh, the dude was a Libyan citizen - oh goody. Yesterday's attack, of course, coincided with the 9/11/01 attacks, and AQ has made a habit of making statements & such on that day. The new AQ #1's video statement yesterday praised the recently - deceased #2. OK...beginning to come together... Both President Obama & VP Biden made a point yesterday to mention that justice will be done toward those responsible. Security at all US facilities abroad will be boosted; well, I should hope so! AND, a couple of destroyers are making themselves at home off the coast of Libya.
"Breaking News" - Richard Engel's in Cairo to report on the last 24 hours or so. The people in Libya favor the US, at least according to Mr. Richard. No one's really in charge in Libya? OK! There are protestors outside our embassy in Cairo. President Obama told Egypt to be "serious" about protecting our diplomats. The people of Egypt voted for a guy whose sympathies - at least in the past - were with those who are protesting. Democracy can be a hoot, yes, boys & girls? A lot of the weapons that were being looted in the process of ousting the late Colonel Kodaffy just went missing after it was over with. Oh details...details... Mr. Richard found it very interesting that President Obama no longer said explicitly that Egypt is an ally.
"It's 3 A.M." - Would any of y'all be surprised that Gov/MENSA candidate Mittwit has made a perfect a$$ of himself concerning what's happened in Libya & Egypt over the last day? If you are surprised, where the spark have YOU been?? ;D Lehman went belly up nearly exactly 4 years ago. Speaking of perfect a$$es, remember Senator McCentury's "the state of the economy is strong" & ditching David Letterman shtick? Ah...good memories... :D We also got a reel of the best of the worst (or the worst of the best) of Gov. Mittwit's foreign policy bona fides. Last night, the Mittwit folks attacked the administration AND personnel at the facilities being attacked last night - BRILLIANT! Even after the news of the death of Ambassador Stephens, the Mittwit just kept right on going. Man, I cannot WAIT for these debates. ;D Even fellow MENSA folks laid into the Mittwit today (hee...hee...hee). Oh goody, we get Mrs. Alan Greenspan's take on all this. Since when is she a foreign policy expert? Bring back Richard Engel!