So I wrote about this Tumblr page before. I'm not sure what happened to the photos on my other blog but my blog post is still up. In this part, I will take a look at some Q&A's from their Tumblr.
In case you haven't read my previous post about this page, here's the bio from the owner:

This blog is run by me! My name is Rebecca and I started this blog to point out the stupid things that anti-lifers (or pro-deathers) have to say about abortion!
Abortion is murder, plain and simple. The goal of this blog is to make anti-lifers see how stupid they are being and stop supporting murder! If you have a hypocrisy or flaw in logic that you see pro-abortion people using, submit it!
(Please keep all submissions, comments, and reblogs kind and Christ-like.)
Okay, let's begin with some submissions from members and the answers by Rebecca.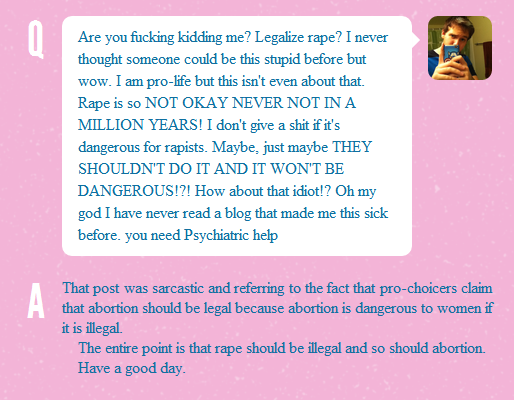 Okay, her answer made no sense whatsoever.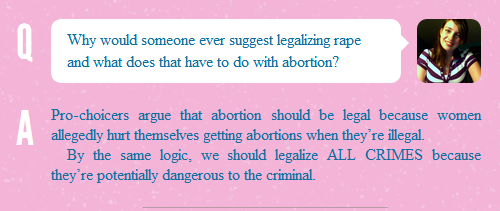 Women are now "criminals". Lovely.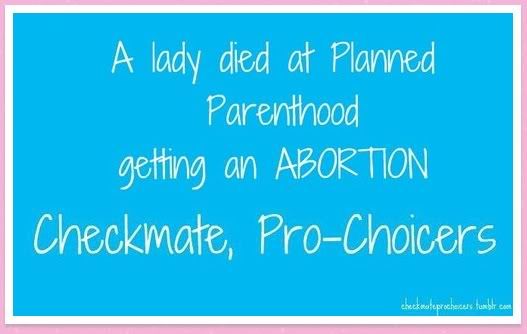 24 out of 100,000 women die giving birth. I don't see anyone raising a shitstorm about that.

How is this "Christlike"!?!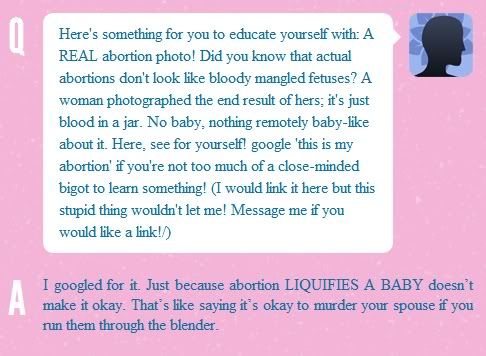 How are the two even comparable!?!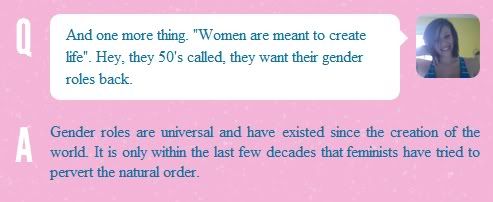 What a sexist, misogynistic pig! I didn't know that women wanting to be more liberated is "perversion"!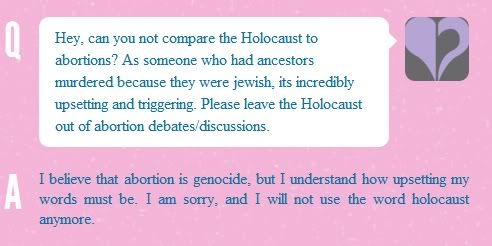 Asshole. But of course, calling women criminals, murderers, and property is totally fine. Forgot about that one! Silly me! I better get back in the fucking kitchen!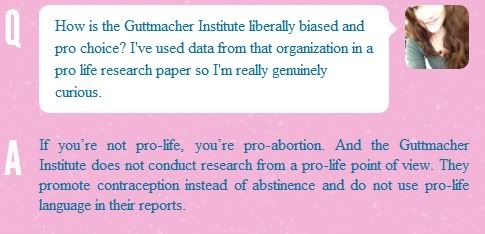 Wait, I wasn't aware that scientific institutions had to use words like "baby", "tummy", "belly" or any of the fucking jargon they use! I also didn't know that the word "fetus" was that offensive! It's a medical fucking term, for fuck's sake!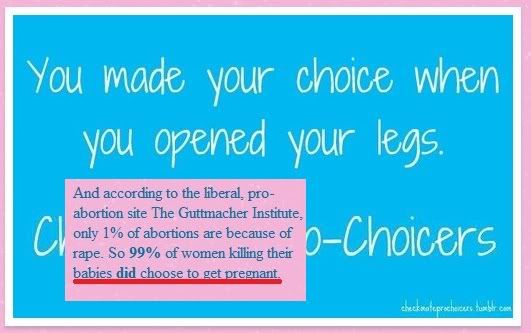 If women chose to get pregnant, we wouldn't need birth control!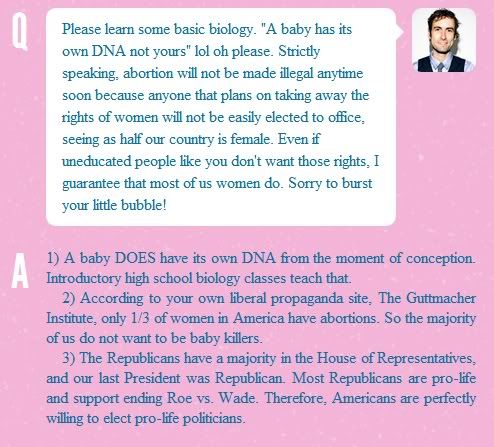 1. Umm, it's still inside the woman.
2. 1 in 3 women is a lot, especially considering that 63% of them are religious. Also, 1 in 5 women who've had abortions are born-again Christians.
3. Uh, she should probably read up on Roe v. Wade then. Roe v. Wade was a bipartisan ruling made by a conservative leaning Supreme Court. Richard Riis' explained the numbers wonderfully in his blog.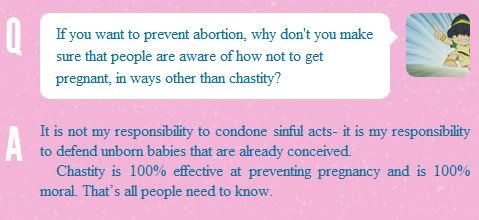 Hypocrisy at its finest!

I am laughing my fucking ass off at this one! "Because they should"!? Seriously!? So a Muslim should just drop their religion and follow jesus!? Ha!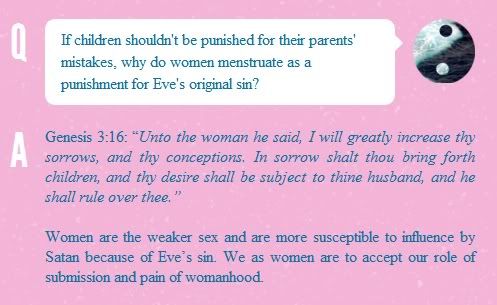 THE FUCK DID SHE JUST FUCKING SAY!?!!?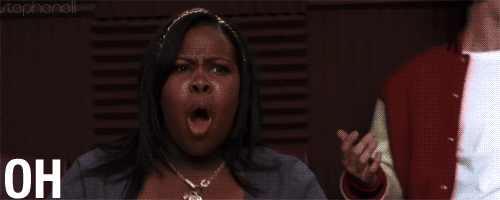 I wasn't aware a medical institute is a "biased" source lol!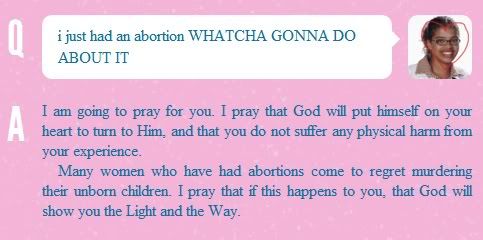 False lol. Here's why:
For what it is worth, it might be noted that the conclusions of some recent high-profile studies undertaken suggest that most women do not regret having first-trimester abortions, or for that matter experience overwhelmingly negative emotional reactions to them. One such study published by psychology professors in the University of California sampled 442 women 2 years after their first-trimester abortion of which 69% said that they would have their abortion again, while 72% reported more benefit than harm resulting from the abortion, and 80% did not experience any depression at all.9 Those women who did experience psychological problems or regret 2 years postabortion tended to be women with a prior history of depression. Commenting on the study in the Archives of General Psychology, Professor Nancy Adler remarked that its findings were 'consistent with other well-designed studies' of its nature and bolstered the earlier conclusion by an expert panel convened by the American Psychological Association 'that abortion is generally "psychologically benign"'.10

LMFAO!!!!!
Quick game for everyone here. Open up Google, type in "Adam and Eve" and look at the photos. Every single one of them. If Adam nor Eve were born from a woman's womb, why do they both have belly-buttons?
I'll make it easy. Here's one of the countless depictions of Adam and Eve: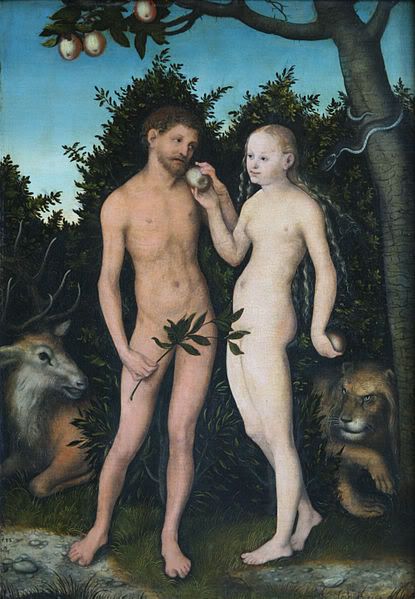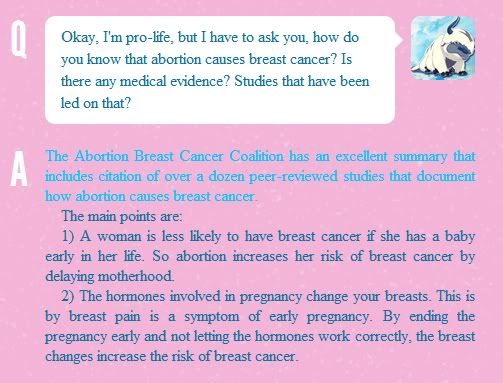 I thought she said "no" to biased sources lol.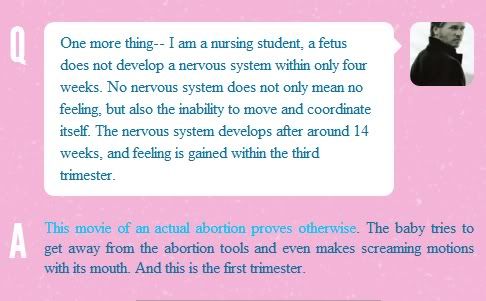 WOW! Another faulty source! Ha!
So, here are the best ones I saw on this "woman's" Tumblr. She is all sorts of crazy.
In all honesty, I feel bad for her and such a low self-image of herself.
Oh well.
Follow me on Twitter.