They say a rose by any other name would smell as sweet, but let me tell you, a rose made by any other method smells only when you add the fragrance.
But First, A Word From Our Sponsor:
Top Comments recognizes the previous day's Top Mojo and strives to promote each day's outstanding comments through nominations made by Kossacks like you. Please send comments (before 9:30pm ET) by email to topcomments@gmail.com or by our KosMail message board. Just click on the Spinning Top™ to make a submission. Look for the Spinning Top™ to pop up in diaries posts around Daily Kos.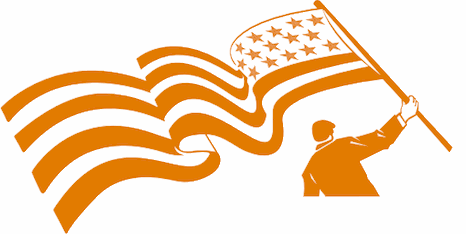 Make sure that you include the direct link to the comment (the URL), which is available by clicking on that comment's date/time. Please let us know your Daily Kos user name if you use email so we can credit you properly. If you send a writeup with the link, we can include that as well. The diarist poster reserves the right to edit all content.
Please come in. You're invited to make yourself at home! Join us beneath the doodle...
The fascination with the rose has generated volumes of books, stacks of literature, poems, paeans, sculptures in every imaginable material. It stars in mythology and mystery. No other plant is as ubiquitous and as beloved as the rose, and no other plant offers as many different uses. Not even the hyper-flexible lavender.
I am not immune from the influence and love of roses. But I have friends who, sadly, are allergic to roses. So, one day, sitting idly in a lawn covered in fallen maple leaves, I began fiddling with the leaves. A friend, one of those allergic to roses, commented that my fiddling looked a lot like a rose.
So I fiddled more until it looked much more like a rose, then made a bouquet of them to give my friend.
Since then, every fall, when the leaves turn red and yellow and orange, I fold leaves into roses as gifts.
These roses only last a year or two, because I take no steps to preserve them. I know, if I allowed the leaves to suck up glycerin, they'd be more flexible and last much, much longer, but that isn't the point. The beauty of the rose is ephemeral. The beauty of the leaf roses mimics that by also being ephemeral.
I've had people ask to buy my leaf roses, and when I explain they crumble away in a year or two, suddenly, they aren't so interested any more.
Still, when the weather turns chill and the leaves turn, I make roses.
It's still too early for that this year, but several people asked me how to make the roses. I've never photographed the process before, so didn't have anything in my archives on how to fold the roses. So I went out this morning, plucked green leaves from a maple that will shiver in red soon enough.
Below is a photo-demonstration of folding leaf roses:
Because I am using small green leaves that crackle and break more than they bend (drought leaves - tough and brittle), I found a selection, but will only use 3 of them.
Turn the first leaf over so the back is facing up.
Fold the leaf in half:
Fold down one corner:
Roll the leaf up:
Fold a second leaf in half and place the first, rolled up leaf in the center of it:
Fold the corners down:
And fold the second leaf around the first:
Fold a third leaf in half, turn the two already rolled leaves so the open end in placed down in the center of the third leaf, then fold the corners down and fold the third leaf around the first two leaves.
Repeat as many times as you want. I usually (using colored leaves) use about 7 - 9 leaves, starting with the smallest leaf in the center, then getting larger, and opening the top up so it looks as if the "rose" were open. Buds generally use 3 - 5 leaves.
This is the finished bud from the top:
And the side:
At this point, if I were using colored leaves, I'd wire the leaves shut at the bottom and wrap the stems in green floral tape.
Then I'd end up with a bouquet of buds like this:
Leaves are not the only ephemeral rose I make. I also make roses out of bacon:
TOP COMMENTS
May 27, 2012
Thanks to tonight's Top Comments contributors! Let us hear from YOU
when you find that proficient comment.
From side pocket:
JeffLieber' comment has side pocket saying: "Anything I can do to remind people what a dick Thomas is." on JeffLieber's own diary 38 Seconds of Your Life.
TOP PHOTOS
September 16, 2012
Enjoy jotter's wonderful PictureQuilt™ below. Just click on the picture and it will magically take you to the comment that features that photo. Have fun, Kossacks!