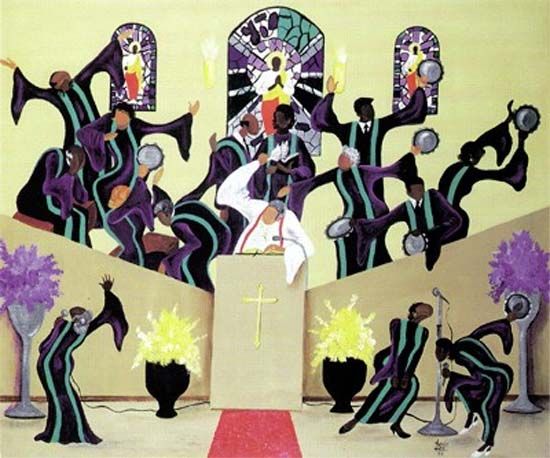 Pastors Pimpin' for NOM
Commentary by Black Kos Editor Denise Oliver-Velez
There have been a rash of articles recently on how black church pastors are telling their congregations not to vote for Barack Obama because of his stance on marriage equality, and I found the concern trolling to be interesting.
The one that was fairly ubiquitous was African-American Christians waver over vote, with distribution via the AP. This version was in the WSJ.
Though the article makes noise about "some black clergy", they only cite two, Rev. A.R. Bernard in New York, and Rev. Jamal-Harrison Bryant of Baltimore.
Are there some black folks who won't vote for Barack Obama in November? I'm sure there are. Are a whole host of pastors going to tell folks to stay home? Doubtful, since there are other elections-state and local taking place. Does the polling of likely voters indicate that a mass defection by blacks is going to take place? No.
Are there black people who don't agree with marriage equality? Yup. There are a heck of a lot more white folks who feel the same way. Bigotry comes in all shapes and colors. But my guess is that we will see a ramp up of this meme given that Romney's campaign is in disarray over the Mother Jones revelations.
What has interested me the most in much of the organized and now touted "black opposition" is following the money.
Now, let me state for the record that I don't attend black churches other than when I'm doing organizing. I am not Christian. I have black family members who run the gamut however, from Catholics, to Baptists to evangelical fringe groups. Even those on the fringe (who are homophobic) are voting for Obama come November, since they aren't single issue voters. They have no love of Romney, and as older folks are very concerned about Medicare.
But that is simply an anecdotal observation on my part.
I wanted to make it clear that I'm not in the habit of reading the black Christian blogosphere. It exists. Nor do I watch the programming of the Trinity Broadcasting Network(TBM) or the Christian Broadcasting Network (CBN). These two networks rake in big bucks for hellfire and brimstone preaching pastors of all colors across the nation.
Much to my amusement (or dismay) when trying to figure out just who "Rev. Jamal-Harrison Bryant" from Baltimore is, I used the google and stumbled into a world of denunciations, and pie fighting which makes Daily Kos seem tame in comparison.
I found sites like "Preacher Bureau of Investigations,Exposing The Greed In Our Pulpits" at pimp.preacher.com. NOM probably has no clue that Rev. Bryant's name is mud in a lotta B-More black folks books due to his controversial divorce and scandals about sex with an underage parishioner.
I wound up at Black America web and even found a survey:

The Reverend Dr. Donald H. Matthews, author of the upcoming book, Sexual Abuse in the Black Church, recently developed a litmus test called, "How to tell if your Minister is a Pastor or a Pimp." That's right, and if you answer yes to at least 5 of these questions, then according to Dr. Matthews, your pastor just might be a pimp… Here we go:

1-Does your minister care more about visiting the sisters than visiting the sick?

2- Does your minister care more about his clothing than about clothing the poor?

3-Does your minister care more about hooking up at the convention than helping the elderly keep their gas and electric hooked up?

4-Does your minister care more about his first lady's appearance than he does about appearing at the prison to visit the inmates?

5-Does your minister spend more on cars and bling than feeding the hungry?

6-Does your minister have more groupies than Denzel Washington?

7-Does your minister care more about Preaching than he does about Pastoring?

8-Does your minister have a bigger house than the homeless shelter?

9-Does your minister give out more hugs to the women in the church than the church gives scholarships to young people?

10-Does your minister condemn gay folks so you won't notice his and his fellow ministers' male and female lovers?

So what's interesting to me are articles like
Black Pastors For Sale - NOM Pays Bishop Harry Jackson for Being Anti-Gay
,
I frequently bemoan the fact that far too many black pastors act as water carriers for "family values" organizations that have strong white supremacist leanings such as The Family Foundation here in Virginia - or in the case of FRC's Tony Perkins, actual past involvement with white supremacy groups. At times I have attributed this trained circus dog like behavior to ignorance and a lack of knowledge of history and just whose water these black pastors are carry. But now we know there's another reason for this slavish obedience to their white masters: money.
and
Harry Jackson - NOM's $80,000 Negro
.
People for the American Way called Jackson the point man for the religious right's attempt to exploit the black community.

And that designation certainly pays well.

According to Mother Jones magazine, Jackson has received $20,000 from the National Organization for Marriage's "education fund" for his efforts to exploit the opinions of those in the black community who do not agree with marriage equality.

In addition, in 2010, Jackson attempted to get a measure on the ballot opposing marriage equality in D.C. In pursuit of that effort, he led the group Stand for Marriage DC. According to documents attained by Mother Jones magazine, NOM gave $60,000 for that effort.
Not getting much media coverage are articles announcing an upcoming press conference on Friday:
Al Sharpton and other ministers plan to express support for same-sex marriage in Md.

The ministers have scheduled a news conference at the National Press Club in Washington on Friday. The Rev. Delman Coates also is attending. Coates is a minister with the 8,000-member Mt. Ennon Baptist Church in Clinton.

Maryland voters will be deciding whether to allow same-sex marriage in Maryland on Election Day.
Marriage-equality camp makes proactive push against past NOM strategies
The Marylanders for Marriage Equality campaign today issued a memo to media outlets that preemptively pushes back against myths and misinformation expected to be used by marriage-equality opponents in the run-up to the November election when Question 6, a measure asking voters to approve the state's recently passed marriage-equality law, will appear on the ballot. As signed by Gov. Martin O'Malley (D) in March, the law does not take effect until Jan. 1, 2013.

The memo outlines three major arguments that groups opposing same-sex marriage – such as the National Organization for Marriage (NOM) – have used to convince voters in other states.

The first strategy, mentioned in a 2009 NOM document leaked to the press, involves exploiting racial divisions or, as the memo reads, "drive a wedge between gays and blacks … fanning hostility raised in the wake of Prop 8."

California's Proposition 8 was a 2008 ballot measure that successfully rescinded marriage equality.

Because black voters make up about a quarter of the Maryland electorate, marriage-equality supporters fully expect opposition groups such as the Maryland Marriage Alliance to engage in race-based tactics.

Megachurches are big business. Mega-ministers fall prey to temptation all the time. NOM has big bucks. Those pastors who are already pimpin' are easy targets.
Jus' sayin'.
I guess I'll end by playing the tune that was running through my head while writing this.
~~~~~~~~~~~~~~~~~~~~~~~~~~~~~~~~~~~~~~~~~~~~~~~~~~~
News by dopper0189, Black Kos Managing Editor
~~~~~~~~~~~~~~~~~~~~~~~~~~~~~~~~~~~~~~~~~~~~~~~~~~~


~~~~~~~~~~~~~~~~~~~~~~~~~~~~~~~~~~~~~~~~~~~~~~~~~~~
Defending voting rights is something that should unite all progressives. ColorLines: The Racial Burdens Obscured by Voter ID Laws.
~~~~~~~~~~~~~~~~~~~~~~~~~~~~~~~~~~~~~~~~~~~~~~~~~~~
The Pennsylvania Supreme Court hearing on Applewhite v. Commonwealth of Pennsylvania, over the state's voter ID law, was serious enough that it drew the presence of Ben Jealous, the president of the national NAACP. After 90 minutes of arguing about the fundamental right to vote before the state's six supreme court justices, Jealous said he was "cautiously optimistic" that civil rights groups might prevail in the case.
Perhaps cautiously pessimistic, I couldn't help but think, But what if they don't? When I asked Jealous this, he said:
"We will have volunteers throughout the state demanding that everyone who is eligible to vote and who has a right to vote will be able to vote. And then we will make sure every provisional ballot is counted and make sure the polls stay open and we will fight to make sure the polls stay open as long as necessary."
In other words, the NAACP, and a lot of civil rights and liberties organizations like them, would be absorbing the burden imposed by the Pa. law, which mandates specific forms of photo ID in order to vote.
A lot was covered in that 90 minute supreme hearing, and I strongly recommend that you read The Nation's Ari Berman and Philadelphia City Paper's Daniel Denvir for the minutiae of what transpired in the court session.
There was a lot of argument about what constituted "the fundamental right to vote" as guaranteed by Pennsylvania's constitution, and also how many people would be disenfranchised by the law. But at its root, this hearing was about burdens, and as Gang Starr once asked, "who was gonna take the weight?" There were many questions about which Pennsylvanians would have to carry the extraneous burdens of this law in order to vote, and who would not. There was also debate about whether the burden was on the state or on voters to prove that those extraneous burdens even existed. When supreme court justices asked why they should overturn the lower court ruling — a huge ask — the plaintiff's lawyer David Gersch said that "the fact people are burdened by this law triggers" their intervention.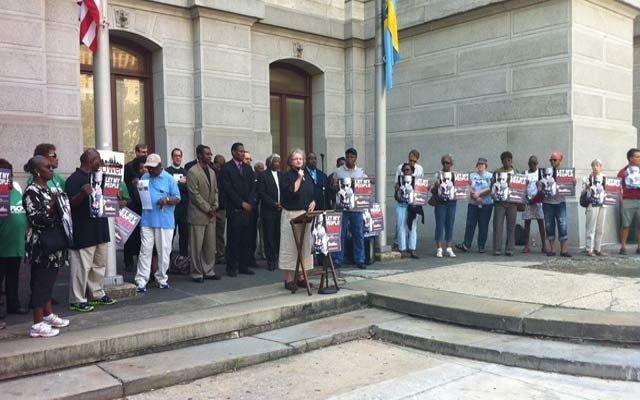 Photo by Brentin Mock


~~~~~~~~~~~~~~~~~~~~~~~~~~~~~~~~~~~~~~~~~~~~~~~~~~~
An interview with Sharpton during his campaign to tackle rising violence in our streets. The Root: Rev. Al Sharpton Occupies the Corners.
~~~~~~~~~~~~~~~~~~~~~~~~~~~~~~~~~~~~~~~~~~~~~~~~~~~
It's 12:15 a.m. in New York City, and nearly 60 people are gathered on the corner of 125th Street and Amsterdam Avenue in Harlem. Rev. Al Sharpton stands in the middle of the group, which includes his National Action Network members and volunteers. Members of the media wield bright camera lights that cut through the darkness.
As he addresses the small crowd of people who've been monitoring eight different corners across the city from 11 p.m. to 1 a.m. for the last four weeks as part of his Occupy the Corners movement, it's clear that the MSNBC Politics Nation host is tired. But, despite preaching two sermons in Detroit and rallying that community for a second activation of Occupy the Corners before flying to the Big Apple for this encouragement speech, Sharpton delivers.
"We've got to take that veneer of 'I want to be a thug, that gets me respect' to where it doesn't get you respect," he says, pausing to speak to The Root.
By involving community members in Occupy the Corners, or OTC, Sharpton aims to decrease the violence with the theory that criminals will not think it is OK to attack their neighbors. With New York as ground zero, he hopes to push the movement nationally, in light of violence in cities like Philadelphia and Chicago, the latter which saw 19 people shot in 30 minutes in August. But will this movement be enough to identify and defeat the true catalyst behind the rising gun violence in America?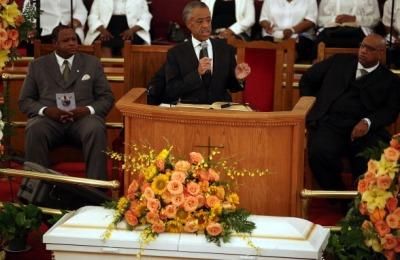 Rev. Sharpton eulogizes Lloyd Morgan Jr. (Spencer Platt/Getty Images)


~~~~~~~~~~~~~~~~~~~~~~~~~~~~~~~~~~~~~~~~~~~~~~~~~~~


~~~~~~~~~~~~~~~~~~~~~~~~~~~~~~~~~~~~~~~~~~~~~~~~~~~
Women's health and reproductive issues have quickly become hot button issues in this year's election cycle, yet the nuances found among women of color have traditionally been left out of the spotlight. The Grio: Report calls for political action to address black women's health disparities.
~~~~~~~~~~~~~~~~~~~~~~~~~~~~~~~~~~~~~~~~~~~~~~~~~~~
A recent report published on Forbes.com reveals that women of color, regardless of class, are disproportionately affected by critical health issues affecting U.S. women. When compared to white women's major health issues, HIV, abortion, and pregnancy-related complications all affect women of color, particularly African-American women, disproportionately negatively.
Specific statistics listed in the report include the following:

-African American women are nearly four times more likely to die of pregnancy-related complications than white women.

-Nationally, black women account for 66 percent of new cases of HIV among women.

-HIV/AIDS-related illness is now the leading cause of death among black women ages 25-34.
Political strategist Atima Omara-Alwala, author of the report, also addressed the the absence of prominent black women advocates, such as Melissa Harris-Perry, Donna Brazile, and Julianne Malveaux, from the national discussion on women's rights and reproductive health coined as the "war on women."

Report calls for political action to address African-American women's health disparities. (Photo: Fotolia)


~~~~~~~~~~~~~~~~~~~~~~~~~~~~~~~~~~~~~~~~~~~~~~~~~~~

~~~~~~~~~~~~~~~~~~~~~~~~~~~~~~~~~~~~~~~~~~~~~~~~~~~
A new book unravels the history of skin color. The Root: Living Color, a look at migration and globalism's impact on biology.
~~~~~~~~~~~~~~~~~~~~~~~~~~~~~~~~~~~~~~~~~~~~~~~~~~Even in today's not-so-post-racial landscape, skin color plays a large and political role. From medicine to social sciences, our skin color has arguably become an essential trait in our being. Nina G. Jablonski's Living Color: The Biological and Social Meaning of Skin Color delivers an open, frank and important dialogue on the causes and effects of pigmentation on our biological and social lives -- all from an anthropological perspective.
Beyond race, Jablonski focuses specifically on pigment and how migration and an increased globalism have helped change the biology of skin color. Living Color investigates the changing perceptions of skin color throughout history, as well as the various social and political roles skin pigmentation has taken throughout the modern and postmodern eras.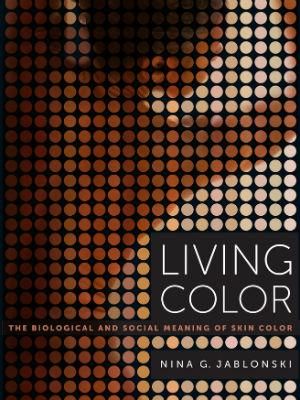 University of California Press


~~~~~~~~~~~~~~~~~~~~~~~~~~~~~~~~~~~~~~~~~~~~~~~~~~~
Black upward mobility explored, from across the pond. The Grio: Review: Zadie Smith's novel 'NW' explores black upward mobility.
~~~~~~~~~~~~~~~~~~~~~~~~~~~~~~~~~~~~~~~~~~~~~~~~~~~
NW, the latest literary contribution from Zadie Smith – the critically acclaimed author of White Teeth, The Autograph Man, and On Beauty – does not quake with theatrical plot twists or crackle with the suspense of a mystery or adventure, but it achieves a slow burn that captures the small disappointments, encumbrances, betrayals, and self-deceptions that make up the utter "dailyness" of tragedy.
Tracing the lives of Leah, Natalie (formerly known as Keisha), Felix, and Nathan from their working class roots in the council estate (or public housing) of Caldwell in London, to their divergent individual struggles to become "adults", or whatever it is we mean by that, Smith renders the idea of personal identity in the cacophonous, commercial and consumerist world in which we live, a frail and exposed thing.
The novel opens with Leah, duped into giving money to a former schoolmate who is now crack addicted and one part of a money making scheme where young women knock on the doors of residents claiming to need money for transportation to visit a sick relative in the emergency room. This scene establishes the stark contrasts the novel is based on. While not a crack addict, Leah's life hasn't turned out the way she'd hoped (a realization all of the characters face). Smart, generous of spirit and sensitive, she wonders where it all went wrong, and why she hasn't achieved the level of success of her 30 something counterparts, namely Natalie (a successful lawyer and Leah's best childhood friend) and her handsome and well-bred husband, Frank.
Leah still lives in a council estate, working at a government agency that provides various forms of public assistance to the working class of London. Her lover, Michel, an ambitious, if somewhat naive, black Frenchmen unabashedly seeks the social mobility he believes the right of anyone in a city like London willing to work for it (here is the naïve part), and dreams of having a child with Leah and moving their lives "forward," a direction about which the novel is unerringly suspicious and critical, and that Leah herself rejects in body and spirit.
Michel finds a counterfeit model in Natalie and her husband Frank, who seem to have it all: a large beautiful home of their own, children, money, and success. What he doesn't know is that Frank and Natalie's marriage is mechanic, relying almost entirely on the routine of child rearing and the material rewards of their work-life imbalance, binding them in conventionality and an empty bourgeois bliss. Natalie, who changes her name from Keisha as a teenager in an act of assimilation (and in an attempt to author her own destiny?) struggles with her own identity as a black woman in a white dominated profession, her mother's insistence on not giving the white masses a "reason" to question her success or belonging constantly nipping at her Christian Loubouton-clad heels.
Added to this mix of lost people and their incoherent strivings are Nathan – a young black man; well liked, clever, and charismatic as a child – who is reduced by a society that does not nurture men of his background to a drug addled and haunted man.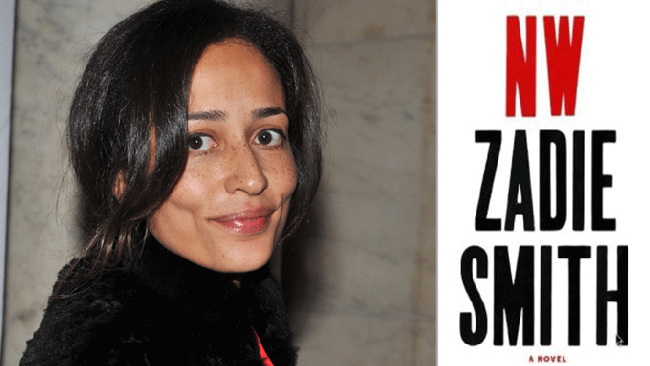 Author Zadie Smith and the cover of her new novel, NW. (Photo of Zadie Smith by Henry S. Dziekan III/Getty Images)


~~~~~~~~~~~~~~~~~~~~~~~~~~~~~~~~~~~~~~~~~~~~~~~~~~~~~~~~~~
Voices and Soul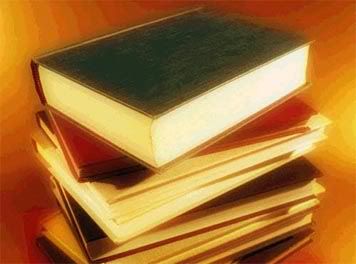 Justice Putnam
Black Kos Poetry Editor
The indignities of life seem to follow us everywhere. We live in a nation where no part of our existence is outside scrutiny. Banks now acknowledge they investigate our Twitter and Facebook posts and friend lists to deny or approve credit; we are subjected to full body scans at the airport; we have to urinate in a jar to flip a burger.
Affrilachian Poet, Amanda Johnston, tackles these intrusions with a particularly powerful and dark élan. She goes for the jugular when the application for employment asks...
Have you ever been convicted of a felony? If so, explain.


Fighting devils ain't new to me. Hell, I've been fighting them since I
was born. They always come looking like men I love. Mama showed me how
to cradle their fire until the heat no longer singed my arms. We
learned to swallow our salt and peppered tongues with ease. One will
sacrifice everything in hell's kitchen, but not my babies. I always
fed them something sweeter, saving the brine and rinds for myself. I
like to bake. Even know how to make most stuff from scratch. I can
dice, julienne, and score an apple pie crust like in Woman's Day
Magazine. Didn't mean to make his face flower like that, forgot I was
even holding the knife. Boom, Boom, Boom – ever heard the devil
beating at your front door hungry and clawing for neck bones? Forgot
exactly how the blood spilled, tried to tell the police that. I like
to bake. My babies need to eat. For years I cooked for other inmates.
Guess you could say I'm experienced. Let me show you. I promise I'll
do a good job.

-- Amanda Johnston
~~~~~~~~~~~~~~~~~~~~~~~~~~~~~~~~~~~~~~~~~~~~~~~~~~~~~~~~~~

Welcome to the Front Porch!