Welcome pootie, woozle, birdie and general critter lovers to a special Fall Edition of the PWB Peeps diary. This is a diary to relax, share pictures and stories about our animal friends, and to build community. Come on in and join us...
An
equinox
occurs twice a year, when the tilt of the Earth's axis is inclined neither away from nor towards the Sun, the Sun being vertically above a point on the Equator. The latitudes +L and -L north and south of the equator experience nights of equal length and the celestial equator has intersected the ecliptic in the
axial precession
.
In 2012, all this stuff will happen on Caturdai, September 22 at 14:49 UTC which is 10:49am Eastern, 9:49am Central, 8:49am Mountain and 7:49am Pacific/AZ or about 21 hours from now.
But seasonal celebrations should not be bound by dates and times and stuff like that. In fact, it is a good idea to pre-celebrate Equinox so that you do not miss that last fleeting moment when ceiling cat rules. So ...
Let the Fall Celebration Begin !!
Twice a year, on the solstice holidays, Basement Cat and Ceiling Cat are locked in mortal combat over the Light. At summer solstice, Basement Cat prevails and the light starts receding ... gradually at first and then more quickly until the light and dark are equal: on the equinox.
So what happens next? Pooties, Woozles and Leaves ...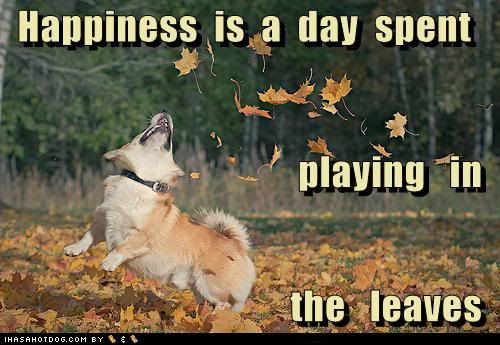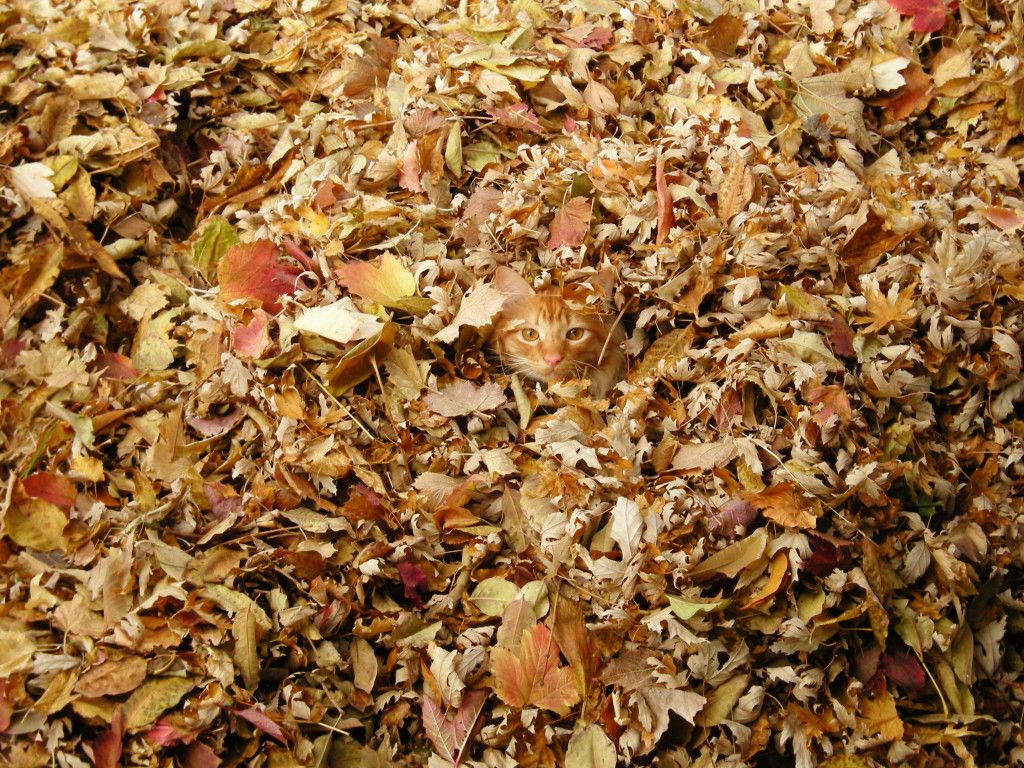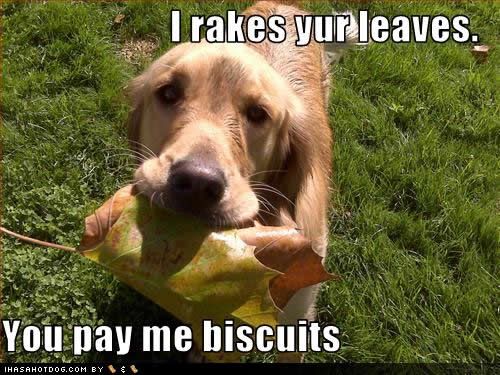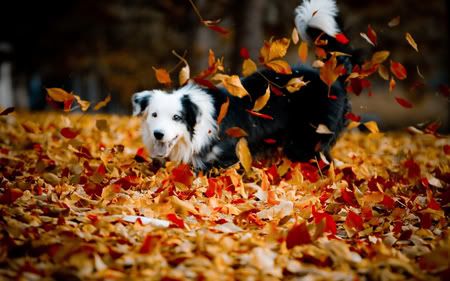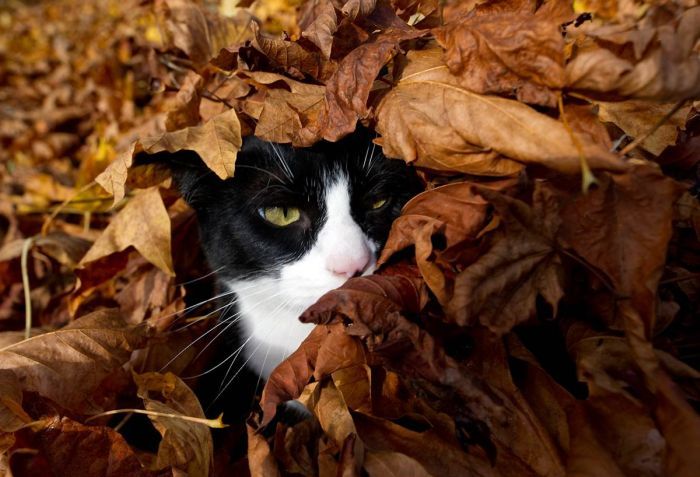 And visions of pumpkins dancing in our heads ...
Welcome Basement Kitteh ...

Countdown to the Return of the Light
The autumnal equinox or Mabon is one of the eight pagan festivals or "sabbats" from the Wheel of the Year. It is a "quarter day" along with the solstices and the vernal equinox. The holiday of Autumn Equinox, Mabon, or the Feast of the Ingathering is a ritual of thanksgiving for the fruits of the earth and a recognition of the need to share them to secure the blessings of the Goddess during the winter months. To all my pagan friends, "Have a fruitful, blessed Mabon!". The daylight will continue getting shorter but each season has its purpose. Use the darkness to quietly reflect and remember that the light will return.
(Fine Print: It is Fine to pre-celebrate the pagan holidays. In fact, the entire year is actually one big pagan holiday broken into "days". The only rule is: enjoy each one because life is fleeting.)
---
Happy Autumnal Equinox to everyone!!
---
Coded by BirderWitch
Word clouds by ccmask