And to think, I had a nice diary all planned out for tonight. But fate had different plans.
If you know anything at all about me, you know that I have incredibly shitty luck. Like, really, really, really shitty luck. I just never know what's going to happen to me. If it hasn't happened to me yet, and it's shitty, it will probably happen at some point in the not-too-distant future (and even if it has happened to me, it will probably happen again, just because the gods love to torment me.
Well, today was actually not a bad day...in fact, it was a good day. My students were lively and engaged, I was feeling energetic, and I even had some KFC for lunch (which always makes for a good day). So, of course, something bad had to happen.
When I got home from my office hours, I did the usual. I opened up my laptop bag and pulled out all my crap (TAing generates an ungodly amount of paperwork). I pulled out all the writing assignments from today, all the essays my students had to do this week, some random things I brought home from the office, my laptop, and..."Wait a second," I said. "Something is missing here." I double- and triple-checked. My laptop charger was gone. And thus began my afternoon (and evening) from hell. Follow me below the fold.
But First, A Word From Our Sponsor:
Top Comments recognizes the previous day's Top Mojo and strives to promote each day's outstanding comments through nominations made by Kossacks like you. Please send comments (before 9:30pm ET) by email to topcomments@gmail.com or by our KosMail message board. Just click on the Spinning Top™ to make a submission. Look for the Spinning Top™ to pop up in diaries posts around Daily Kos.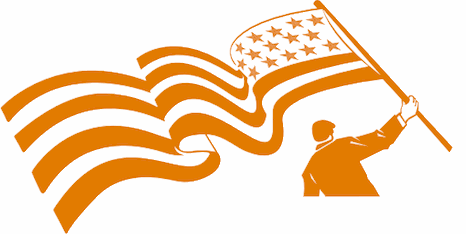 Make sure that you include the direct link to the comment (the URL), which is available by clicking on that comment's date/time. Please let us know your Daily Kos user name if you use email so we can credit you properly. If you send a writeup with the link, we can include that as well. The diarist poster reserves the right to edit all content.
Please come in. You're invited to make yourself at home! Join us beneath the doodle...
It was about 4:00 PM when I noticed my laptop charger was missing. It didn't make sense. I knew I took it with me, because my laptop was dying this morning, so I made a special point to pack it. And, because I didn't really use my laptop all day, except to take attendance, I had no reason to unpack it. My laptop bag is zipped. In theory, the charger should not have been able to escape, barring it growing arms and legs.
I scoured the apartment. It was nowhere to be found. "Okay, no big deal," I thought. One of two things must have happened. I had my laptop bag open at several points during the day. It might have fallen out then, and I just didn't notice it. Or, I might have subconsciously pulled it out in the office and never put it back in the bag. I would simply retrace my footsteps.
So I got in the car and drove all the way back to campus. I went to the financial aid office first, since that was my last stop. They didn't have it. I went to each of my classrooms. Nope, no luck. Finally, I went to my office, thinking it certainly must be in there. But no. It was not.
At this point, I decided that, if it had fallen out of the bag, somebody must have taken it, and God knows where it is. With a dying laptop, it didn't much matter. I had one option: buy a new charger.
So I asked Siri to take me to the nearest Best Buy so I could pay an absurd amount of money for a universal charger. Thank God for Siri, right? At least something in my life wouldn't fuck up. Like a wonderful personal assistant, Siri directed me to the nearest Best Buy, 8 miles away. Except...she didn't. As I stared at an empty lot, I realized that, yes, today, even Siri was against me.
I mapped it myself and backtracked about 10 miles. After getting lost twice, I finally found Best Buy. I walked in and looked, and only one charger was guaranteed to fit a Samsung. I scarfed it up.
By now, it was 7:30. Yes, four hours had passed.
When I got to the car, since I'm an impatient person, I thought I'd go ahead and try to plug it in. It went in halfway and then...stopped. Shit. I checked the charger guide...my laptop wasn't listed. It didn't look like it was going to work, but only plugging it into an outlet would tell me for sure.
So I drove home biting my nails the whole way, just imagining what this weekend was going to be like without a laptop. At this point, as you can imagine, I was more than a little pessimistic.
When I got home, I nervously put the charger together and plugged it in. A second went by. Two seconds. Nothing.
And then it happened...the little orange light came on. I swear, I think my laptop smiled at me. I literally cheered.
By this point, it was 8:15. I had 45 minutes to write this Top Comments diary. My head is still throbbing, my legs and feet ache like you wouldn't believe from walking all over campus, and I'm in desperate need of alcohol (a need that will soon be satisfied). But I emerged from today victorious, and that's what matters.
TOP COMMENTS
September 21, 2012
Thanks to tonight's Top Comments contributors! Let us hear from YOU
when you find that proficient comment.
From Crashing Vor:

This comment by otto was the funniest thing on da Kos all day.
TOP PHOTOS
September 20, 2012
Enjoy jotter's wonderful PictureQuilt™ below. Just click on the picture and it will magically take you to the comment that features that photo. Have fun, Kossacks!