Sentience begins early!
So ... I thought I would write about something remarkable I saw in a YouTube video Kathy shared with me, what seemed to be early onset human sentience. I went back and conducted a Daily Kos search on the term sentience, going back about five years. 70 diaries popped up, quite a few on abortion. None had the term sentience in the title, or a title suggesting that sentience was central to the diary's thrust. Going back to 2004 I only found three diaries with the term sentient in the title, none of them engaging that deeply with what is, in my opinion, our greatest distinction in the animal kingdom: sentience.
But First, A Word From Our Sponsor:
Top Comments recognizes the previous day's Top Mojo and strives to promote each day's outstanding comments through nominations made by Kossacks like you. Please send comments (before 9:30pm ET) by email to topcomments@gmail.com or by our KosMail message board. Just click on the Spinning Top to make a submission. Look for the Spinning Top to pop up in diaries around Daily Kos.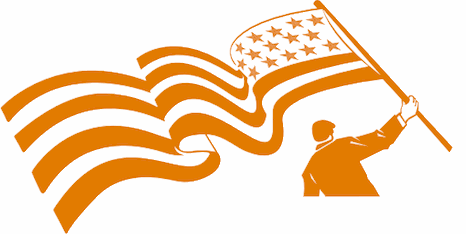 Make sure that you include the direct link to the comment (the URL), which is available by clicking on that comment's date/time. Please let us know your Daily Kos user name if you use email so we can credit you properly. If you send a writeup with the link, we can include that as well. The diarist reserves the right to edit all content.
Please come in. You're invited to make yourself at home! Join us beneath the kos-doodle...
I am fascinated by sentience, compelled by it. By how we use it, by its relative presence or absence. So much of what I find remarkable about our political conflicts is how conservatives appeal so consistently and effectively to the our emotional, reactive core, where often, 'our' side appeals to hopes, dreams and the higher, better angels of our natures. Progressive models foretell the future of our species and our planet, I believe, leading us ever deeper into our sentience and consciousness. Conservative models live in a world which is flat, where it is indeed possible to 'fall off the edge.' As you can see, they're more than willing to push the 47% off the edge, in fact, even if that 47% is really 99%. They wouldn't miss you, they wouldn't miss me. It's doubtful they'd even miss each other.
In any case, here is the video Kathy sent me. Look at the beautiful little knowing looks the two daughters share at about 15 seconds into the video. Here's hoping they'll grow up to be Democrats, and fine, sentient human beings! (I'm crossing my fingers that the video embeds. It previews fine, I hope it publishes.)
Are they truly sentient? I don't know that there is a definitive test for it. But it sure seems to me they're on their way!

 I sure enjoyed watching them dance! And their smiles! And their looks of joyful sharing!
Here's to sentience!


On to tonight's comments!

From JanF:

In today's J Town, belinda ridgewood commented on the "Issues Facing America" that would be discussed at a Mitt Romney event next month.

From Land of Enchantment:

Kos already called this comment from qua the comment of the month (in the body of his diary). But in case you missed it, and in case kos didn't send it in himself, it's definitely worth a look.

(Out of recommendability, sadly, but worth reading all the same! And, no, LoE, sadly, kos did not send it in. Wish he would!)

From Lefty Coaster:

This reply by indycam was too perfect!

From Horace Boothroyd III:

This comment by LeftHandedMan deserves to be replicated repeatedly before the election!

From BeninSC:

blue jersey mom on health care 'discussion' on Facebook! ::wink::

xaxnar with interesting insights on Romney and LDS considerations.
1) Proud of our seniors today. by Bindle — 282
2) Ryan does not help himself at all with the whole by sjburnman — 195
3) Tie the 47% comment to medicare/social security. by CTMTN — 167
4) He lies! by kitebro — 157
5) As you requested, Nurse Kelley. by JanF — 150
6) And what was that crap Brown was spewing by Mother Mags — 129
7) We know how to do "hard." by Onomastic — 124
8) I've already posted comment, but by bamjack — 124
9) This whole thing reminded me so much of the by voracious — 122
10) This makes me smile. by OrangeMike — 121
11) Well, Harry Reid is also a Mormon and I'll bet by ColoTim — 119
12) CJ's son reading your comments to him! by KelleyRN2 — 116
13) Yeah, well I got a vid of Romney by AnnetteK — 110
14) I'm glad he had a choice by coquiero — 106
15) Sorry by LieparDestin — 104
16) She actually said by BPARTR — 103
17) Sending love, prayers, and good thoughts by blue jersey mom — 102
18) Mitt funded it by The BigotBasher — 101
19) This is my father by LieparDestin — 101
20) Much to the chagrin of the USPS. by psilocynic — 99
21) His lips, they move! by Quicklund — 98
22) Not if the Republicans had their way.... by sagesource — 96
23) Doesn't that just make your skin crawl? by Joan McCarter — 93
24) My senior citizen republican dad has used words by voroki — 93
25) uh oh.. by 4democracy — 92
26) "Not everything I say is elegant" by litigatormom — 88
27) This is the people turning on bullies by FishOutofWater — 88
28) Community=Team by JanF — 85
29) Mitt has been on every possible side of the by blue jersey mom — 85
30) Grow you hair longer by FishOutofWater — 84
31) Ain't going to fly by Horace Boothroyd III — 84
Top Pictures, courtesy of jotter (I hope)!